Hotel Hankyu Respire Osaka - Honest Review
Hotel Hankyu Respire Osaka offers a perfect blend of elegance, exceptional service, and a prime location, ensuring a delightful and memorable stay in Osaka
Apr 29, 2023 | Read time 10 minutes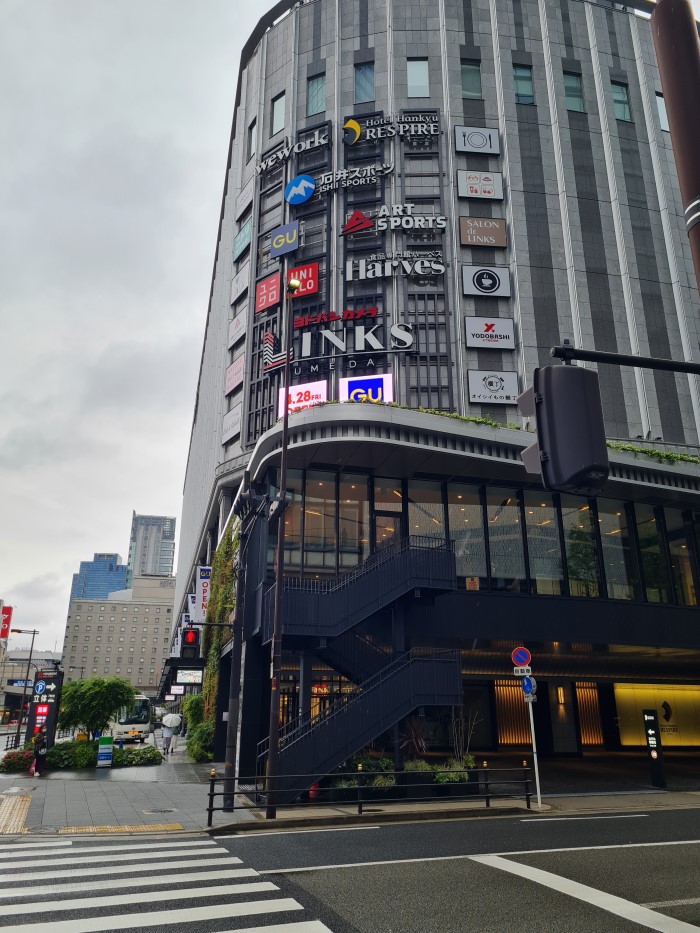 Table of contents
Immersing myself in the heart of Osaka's energetic Umeda district, I found myself staying at Hotel Hankyu Respire Osaka for 3 nights.
I opted to stay at the standard double room and found it quite a pleasant experience and a good base to go site seeing around Osaka.
This four-star gem, a recent addition to the city's skyline, is the inaugural venture by the Hankyu Hanshin hotel group under the "Respire" brand name. The name - a fusion of "rest" and "inspire" - perfectly encapsulates the Hotel Hankyu Respire Osaka experience.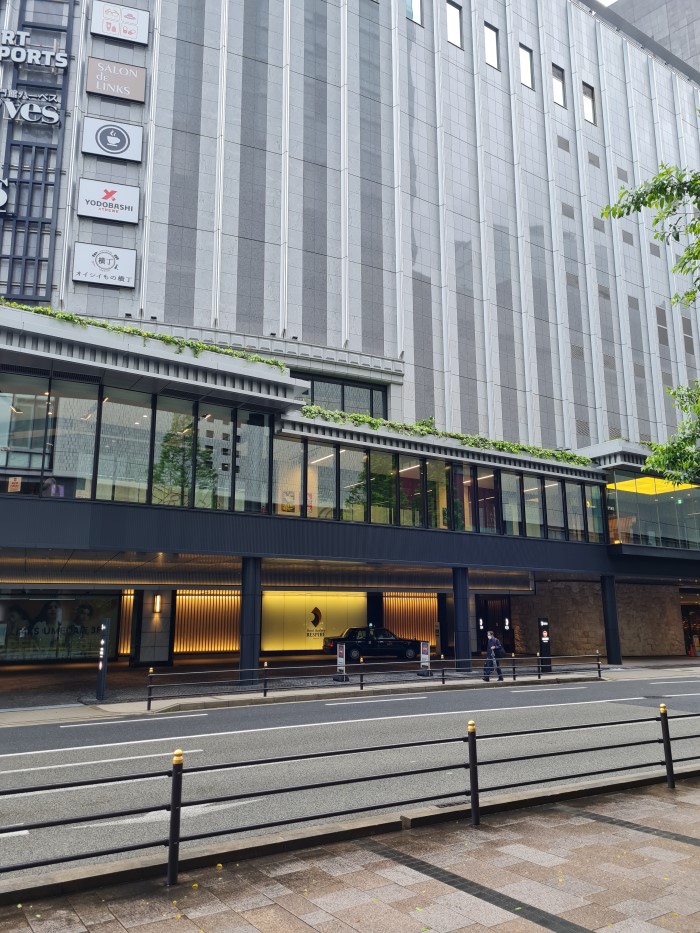 Overview of the hotel
Located at 1-1 Ofukacho, Kita-ku, Osaka, the hotel has a sleek, contemporary design. The Hotel Hankyu Respire Osaka, was completed in June 2019, radiates a freshness that extends from its aesthetic to its thorough cleanliness.
The entrance to the hotel is located on the firsts floor, you will need to go through the elevator to get to reception on the on the 9th floor.
The check-in process, starting from 3 pm, was swift and efficient, handled by the hotel's round-the-clock reception. They were more than ready to assist, their services extending beyond the front desk to include laundry and even a well-equipped gym.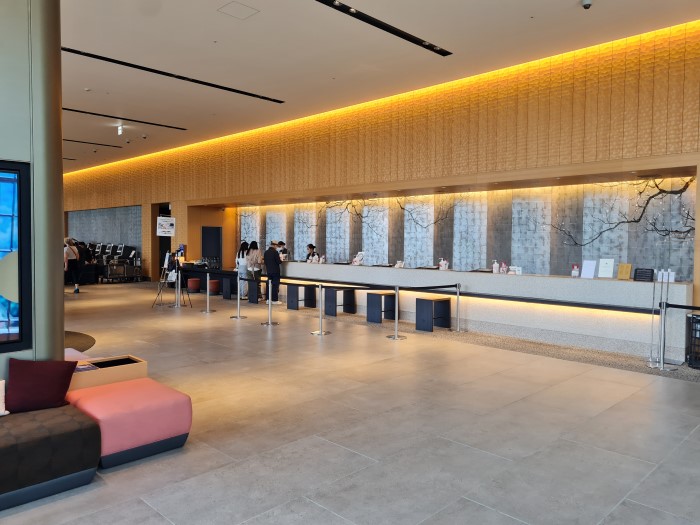 Getting there
Getting to the hotel couldn't be easier, whether you're traveling by train or from the airport.
A mere 3-minute walk from JR Osaka Station, or a 5-minute stroll from either Hankyu Osaka-Umeda Station or Umeda Station on the Osaka Metro Midosuji Line, the hotel's location is incredibly convenient.
Even from Shin-Osaka Station on the Shinkansen Line, it's just a 7-minute ride on the JR Kyoto Line or Osaka Metro Midosuji Line.
From the airports, the trip is similarly straightforward. Kansai International Airport [KIX] is an hour away by airport limousine bus for 1600 yen.
If you're arriving at Osaka International (Itami) Airport [ITM], the bus ride cuts down to just 30 minutes for around 650 yen.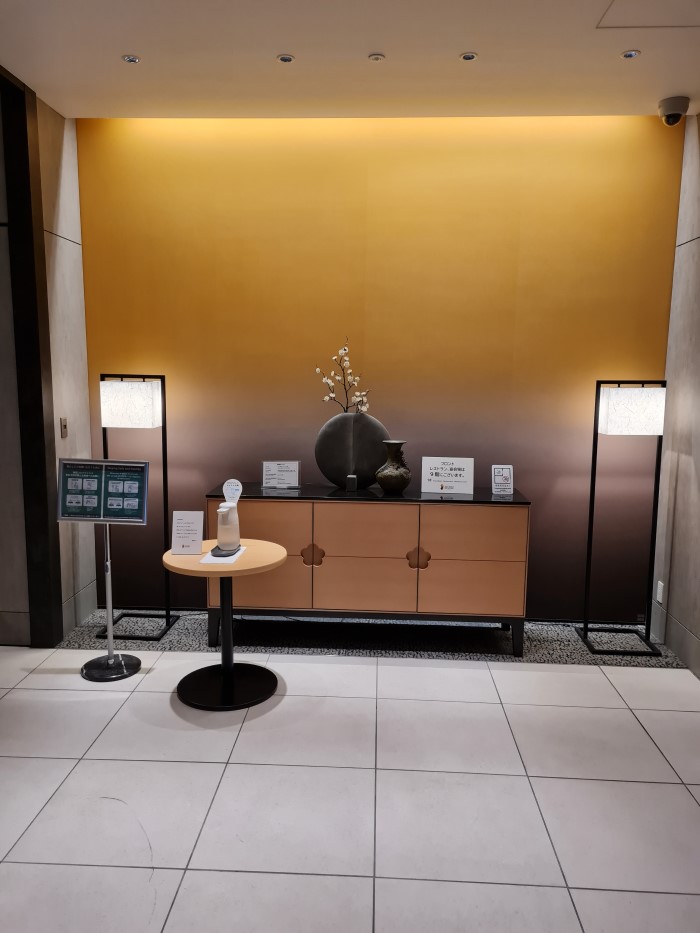 Rooms and their costs
Every room comes with free Wifi, TV, bath, toilet, sink and a safety deposit box. Although Japan is fairly safe so I did not find that I needed to use the deposit box.
I opted to say 3 nights in the double room and it was quite spacious for my needs - one double bed and around 19 square meter living area. Depending on your room, you can get the view of the city above your bed rest.
The room contains a abundant selection of power ports - regular power plug, USB ports and HDMI ports.
If you have traveled to more luxurious hotels, room service for this hotel is not every day. Their cleaning time is around 10am to 2pm and you will need to place a marker in front of your door to let the hotel staff come in and tidy up your room.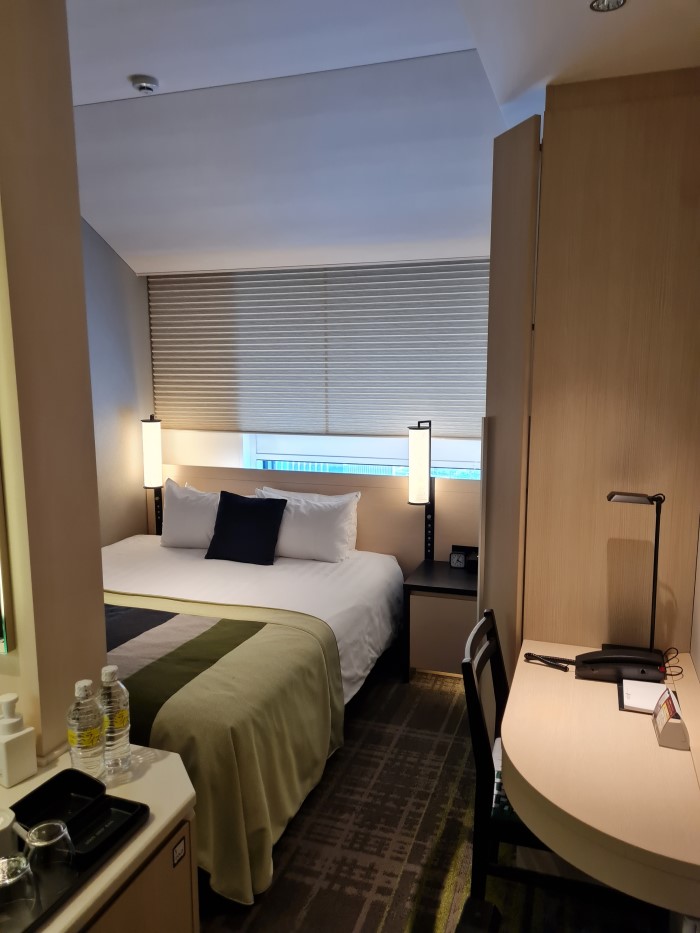 Photo of the double bed - having a view of the city above the bed rest. The room is 19 meter squared - so a bit tight but still workable and affordable.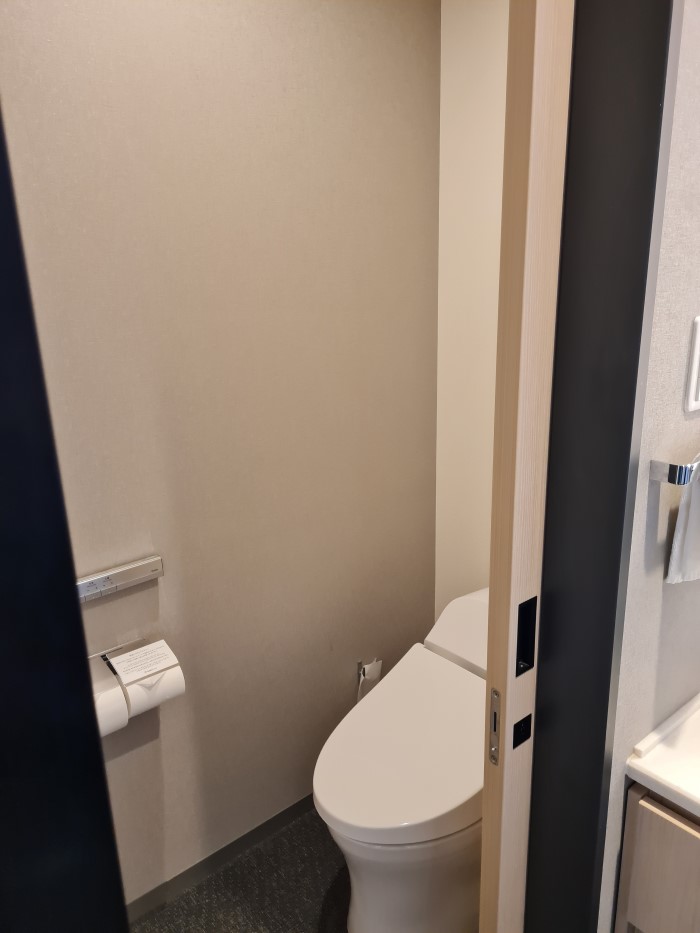 Photo of the available rest room. The toilet is separated from the bathroom so this would be ideal for couples so you don't have to share or wait for the other person to finish!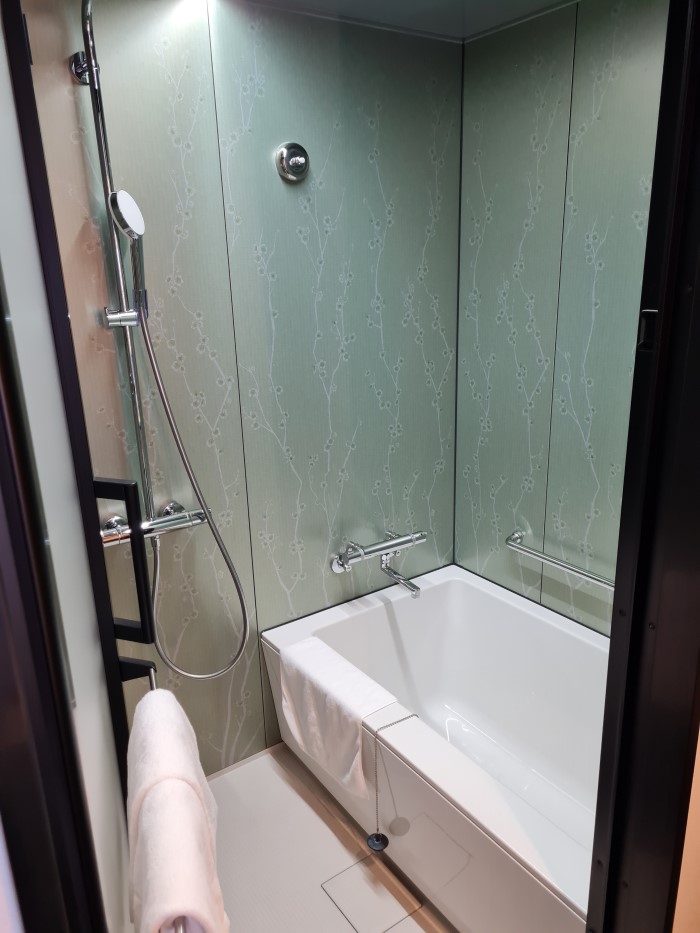 Photo of the bathroom. You have a bathtub and a shower head.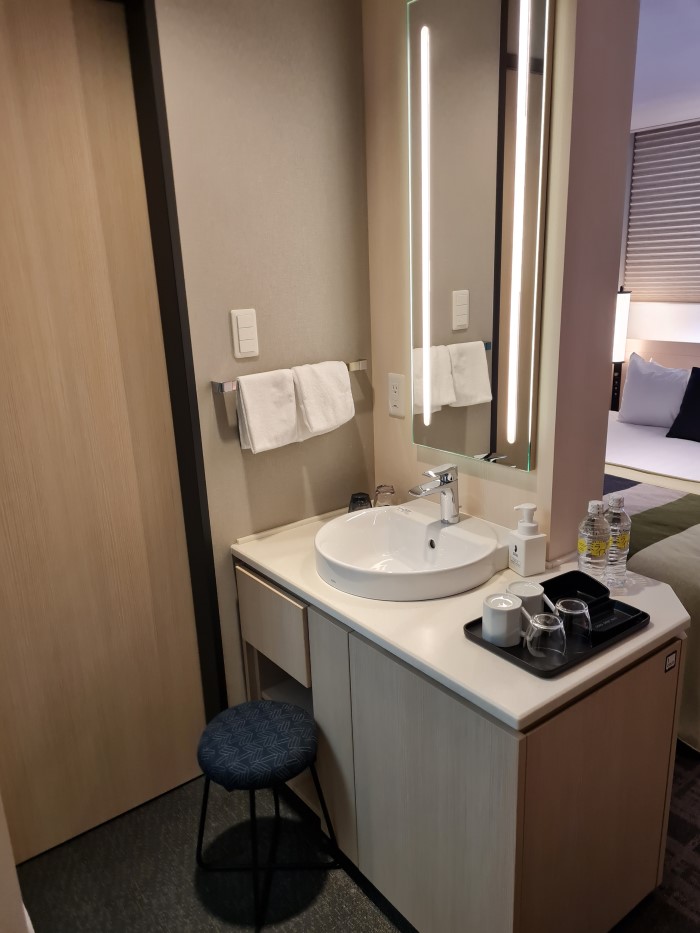 Photo of the shared sink or wash area. It is placed openly in the room itself.
Laundry
The hotel does provide a laundry service, but I would recommend to do the laundry yourself.
You can chuck in a 3kg or 6kg load costing around 500 yen.
Accommodation tax
One thing to keep in mind is the accommodation tax in Osaka. This just helps funding to keep Osaka a nice tourist spot for current and future travelers. The tax depends on the price of the room that you have booked for and it is charged per person per night.
| Room cost | Tax amount |
| --- | --- |
| Under 7000 yen | Free |
| Between 7000 and 14,999 yen | 100 yen |
| Between 15,000 and 19,999 yen | 200 yen |
| Over 20,000 yen | 300 yen |
In my case, the cost per night for my room was 16800 yen so I had to pay an extra 200 yen per night. This totalled up to be 600 yen since I stayed 3 nights. So its something to keep an eye out for!
Things to do nearby
HEP Five: Another shopping complex that's particularly popular among young people. It includes a giant red Ferris wheel on its roof, providing a fun way to see the city.
Osaka Tenmangu Shrine: This Shinto shrine, a short distance from the station, is especially known for its Tenjin Festival, one of the top three festivals in Japan.
Osaka Castle
Umeda Sky Building: Enjoy panoramic views of Osaka from the observation deck of this architectural marvel. Don't miss the 'Floating Garden Observatory' on the 39th floor.
Who should stay here?
The Hotel Hankyu Respire Osaka offers a variety of room options, catering to both solo travelers and larger groups. I opted for the double room, a compact yet well-designed space measuring 19 square meters. Yet, the hotel also boasts standard twin and triple rooms, deluxe triples, and even connecting rooms, the latter offering a generous 50 square meters perfect for families or groups.
Tips and tricks for the best stay
The reception is a nice place to even just relax. They also offer free coffee - this helps with waiting for the 3pm check in time.
Most of the reception staff can speak English, so this helps a lot with your stay!
If you arrive early, reception can take your luggage for you - just tell them your luggages you want them to keep and they will give you a tag. You will use this tag to pick up later.
Downstairs, below the 9th floor on reception is the shopping and restaurants. If you need time to kill, then browse through the shops below. If you are after some snacks, there is a Family Mart on the first floor (ground level)
My Cons for staying at Hotel Hankyu Respire Osaka
Although in general I had a good experience staying at the hotel, there are some issues with this hotel that I found was not great.
Like with most 4 star hotels, the rooms do have only the basic amenities. Your room will only come with the basics such as toothbrush, razors and comb. If you wish to get something like shower caps or tea/ coffee then you will need to come down to the 9th floor and ask reception.
The check in time is 3pm. My flight arrived early so I spent most of my morning wandering around the Osaka station to be able to checkin at 3pm
There is a lot of automated check in and check out kiosks. I don't know if its the traditionalist in me (get off my lawn attitude) but I like to have more of a personal contact than a machine. The machines are easy to use enough - just a bit tricky when they try to read my passport.
Summary
Overall, I found that Hotel Hankyu Respire Osaka is great choice for any traveler seeking a blend of comfort, style, and convenience in this vibrant city.
It is located in Umeda district, which is pretty much the central spot in Osaka. You can make this your base when traveling and go to visit places like - Osaka Castle,Osaka Tenmangu Shrine, HEP Five shopping complex, and Umeda Sky Building.
If you are a foodie - there are a lot of cafes and restaurants nearby (theres literally a bunch of restaurants downstairs in the same building).
Alternatively you can take the subway lines to get to the main food district - Dotonbori.
Although there are a few cons such as: use of automated checkin and checkout machines, checkin time is late at 3pm, have to ask for extra amenities - I found that I generally had a good experience in general and would rate this hotel!
About me
Hi there, I am James and I love exploring countries like Japan, Vietnam, and Singapore.
My blog focuses on budget travel and offers tips on how to save money while still having a great experience. I share honest reviews of hotels and restaurants, and my travel guides are designed to inspire others to embark on their own adventures.