Is Romancecar included with JR Pass?
The Romancecar train service is NOT covered by the JR pass, but you can still incorporate into your trips!
Jun 10, 2023 | Read time 9 minutes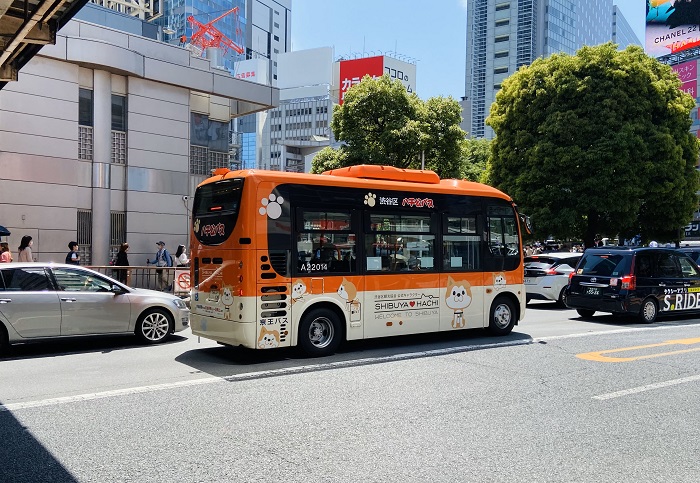 Table of contents
If have recently bought a JR Pass to travel around Japan and wondered if the Romancecar train service is covered?
The short answer is NO - the Romancecar is not included with the Japan Rail Pass (JR Pass).
The JR Pass provides unlimited travel on most of the JR (Japan Railways) trains, including the shinkansen (bullet trains) and many local and express trains operated by JR.
As for the Romancecar train service - this is a limited express train service operated by Odakyu Electric Railway.
This train service goes between between Tokyo and various destinations in Hakone and Odawara.
Now While the JR Pass does not cover the Romancecar, it does cover the regular JR trains that can take you to Odawara, where you can transfer to the Odakyu Railway line and purchase separate tickets for the Romancecar if you wish to use that specific service.
What is the JR Pass?
If you ever wanted to save a bit of money and explore Japan using the public transportation - consider using the JR Pass (Japan Rail Pass)
One thing to remember is that it is essential to purchase this pass prior to your arrival in Japan.
When you land in Japan, you'll need to visit one of the JR offices to redeem your purchased pass. At this point, you can determine the duration of its validity - options include 7, 14, or 21 days.
One of the most compelling features of the JR Pass is its flexibility. It allows for unlimited travel, letting you board and disembark whenever you wish, without any limitations.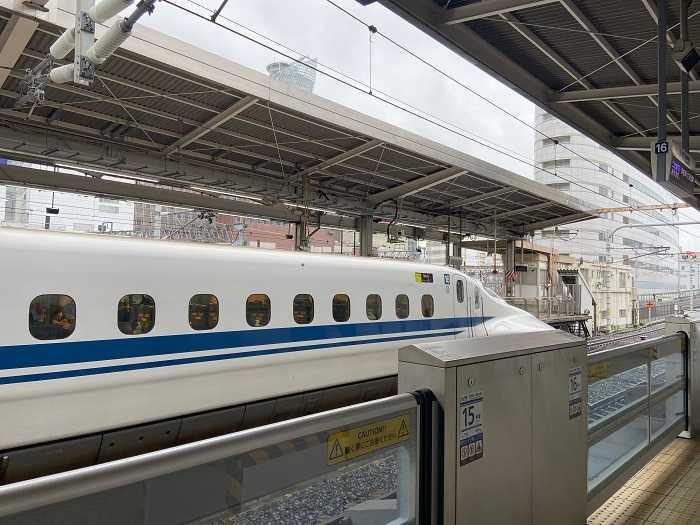 Tip: JR Pass is only for tourists

The JR Pass only valid for foreigners coming to Japan on a "Temporary Status" - this just means visitors or tourists. You cannot use this if you are a local or does not meet the "Temporary Status"

This generally means that you are not a tourist (could be traveling for work, etc)
What is Romancecar train anyway?
When I first arrived in Japan, theres a lot of confusion on what trains you can take. This is because there are so many different companies operating.
The Romancecar is a popular choice because it is considered a "luxury" train and goes around the scenic routes from Tokyo to and mountain resorts such as Hakone and Gotemba (Mount Fuji).
One thing to remember is that Romancecar is a limited express train service operated by the private railway company Odakyu Electric Railway.
You can not use the JR pass for this - since that is only valid for trains with the Japan Railways Group (usually marked with the JR logo)
When I was traveling on the Romancecar from Tokyo to Mt Fuji - I found the trip quite enjoyable. The trip was around 2 hours and some things to note:
generally considered more luxurious with spacious seating,
large windows to take in the scenic views,
and amenities like onboard food and beverage services.
The Romancecar service offers different types of trains, each with its own features and amenities. Some of the popular Romancecar trains include:
the Odakyu 7000 series "VSE" (Vista Express),
the Odakyu 3000 series "SE" (Standard Express),
and the Odakyu 1000 series "AE" (Airport Express).
These trains operate on a reservation-only basis, and separate tickets are required to ride the Romancecar service.
What if I want to travel to Hakone from Tokyo?
One of the best mountain resorts to see Mt Fuji is Hakone and usually the recommended train service to get there is the Romancecar!
Ok so even if you can not use your JR pass to get to Hakone, you can use it part of the way there. Just take the JR trains to Shinjuku and buy a seperate ticket to get on the Romancecar.
As an alternative, with your JR Pass you can take the Shinkansen (bullet train) to Odawara. After you have arrived in Odawara, then get a Hakone Free Pass to get around Hakone. This costs around 6000 yen.
Odakyu Electric Railway operates all transportation within Hakone (same company that operates Romancecar).
Differences betwen JR Pass and Romancecar
The Romancecar and the JR Pass are different in terms of the train services they provide and their coverage. Here are the key differences between the two:
The Romancecar is operated by Odakyu Electric Railway. The JR Pass is a ticket provided by Japan Railways Group.

The Romancecar is limited to the the Tokyo, Hakone, and Odawara areas. It runs on Odakyu Railway tracks and connects Tokyo with destinations in these regions. The JR Pass is allowed on JR trains across Japan. Now this includes shinkansen (bullet trains), local trains, buses and ferries. So it covers a wider are ranging from different cities, regions and tourist spots.

Buying tickets - Tickets for Romancecar can be purchased from Odakyu Electric Railway stations or online. These tickets can be used once each trip. With the JR Pass - it is only for foreigners and you will need to buy it before you go to Japan. Travel with it is within a period of 7, 14 and 21 days and is unlimited.
Romancecar tickets are available for both foreigners and locals.
Reservations - Romancecar requires you to reserve your tickets before travel. With the JR pass, you can just wing it and hop on or hop off as much as you like. Some JR trains, including many local trains, allow passengers to board without reservations, while others, such as shinkansen and certain limited express trains, may require reservations for specific services or during peak travel times.
Reservations for JR trains can be made at JR ticket offices or online.
When to use Rommancecar instead of JR pass
From my experience, getting a JR Pass is absolutely worth it even though it does not cover the Romancecar train service.
Here are some tips or considerations to make your decision easier. You may consider using the Romancecar instead of the JR Pass in the following situations:
If you only want to go to Japan for Hakone or Odawara area - eg visiting Mt Fuji and hot spring mountain resorts. Using the Romancecar can save you time and offer a more seamless travel experience

You are after luxury and comfort - The Romancecar is known for being a luxury train. This including spacious seating, large windows, and onboard amenities. JR trains will provide you with the basics.

You are traveling on a very light itinerary - for example less than 7 days.
Summary
Overall, the Romancecar is not covered by the JR Pass since it is operated by a different railway company - Odakyu Electric Railway.
You can still use your JR pass in combination with the Romancecar service though. For example if you want to travel to Hakone, then you can use the JR pass to get to Shinjuku station.
From there you can jump on the Romancecar to get to Hakone.
I found that even though the JR pass does not cover Romancecar, it is absolutely worth to get it if you are traveling more than 7 days.
Only time where I would not consider JR pass is when I just want to travel to the Romancecar covered areas such as Hakone or Odawara and that I am only in Japan for less than 7 days.
See also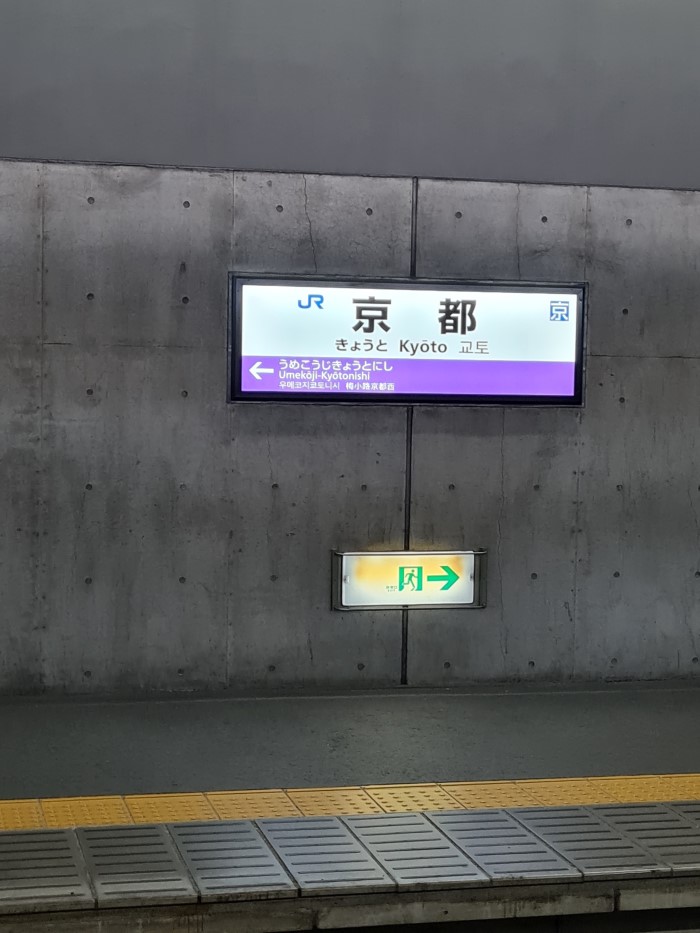 Jun 3, 2023
Transportation options that the JR Pass does not cover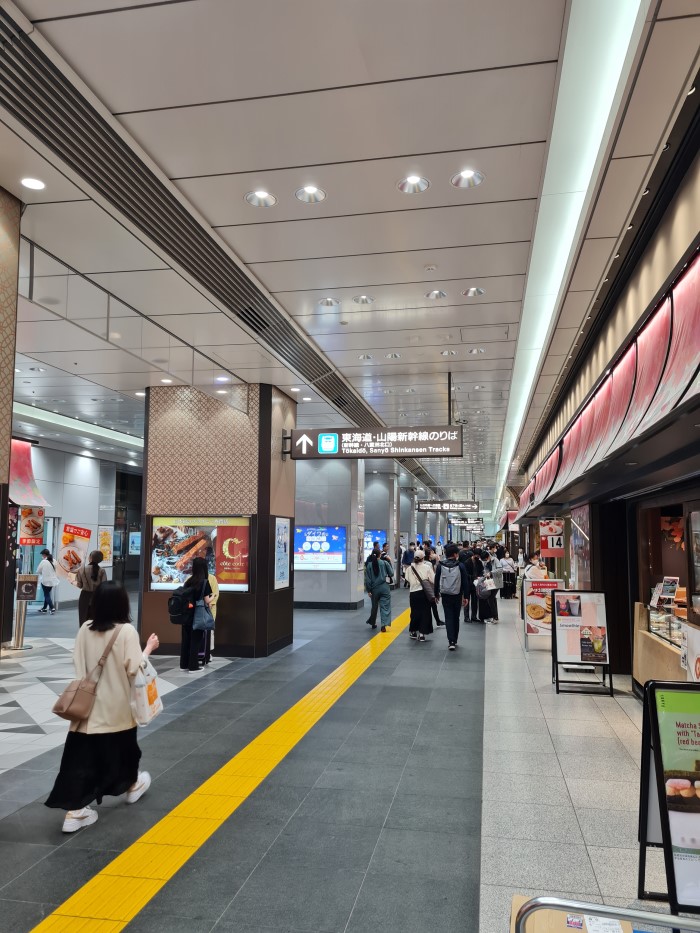 May 26, 2023
The JR Pass does not cover Tokyo Subway - here are some tips we can get around that!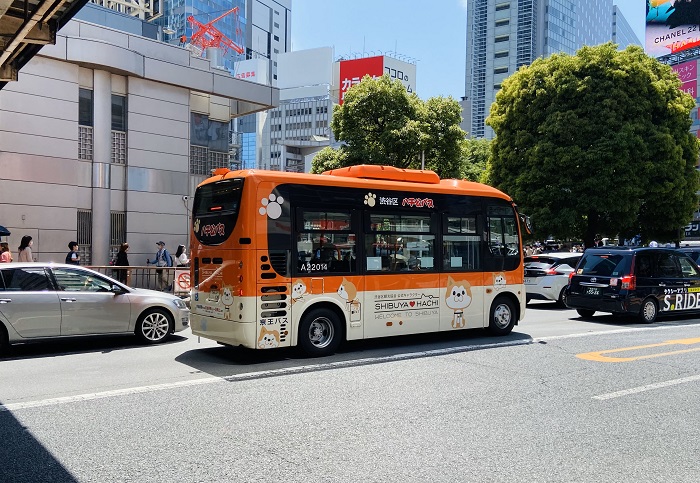 May 24, 2023
Tips to use JR pass on buses
About me
Hi there, I am James and I love exploring countries like Japan, Vietnam, and Singapore.
My blog focuses on budget travel and offers tips on how to save money while still having a great experience. I share honest reviews of hotels and restaurants, and my travel guides are designed to inspire others to embark on their own adventures.