What does the JR Pass NOT cover?
Transportation options that the JR Pass does not cover
Jun 3, 2023 | Read time 10 minutes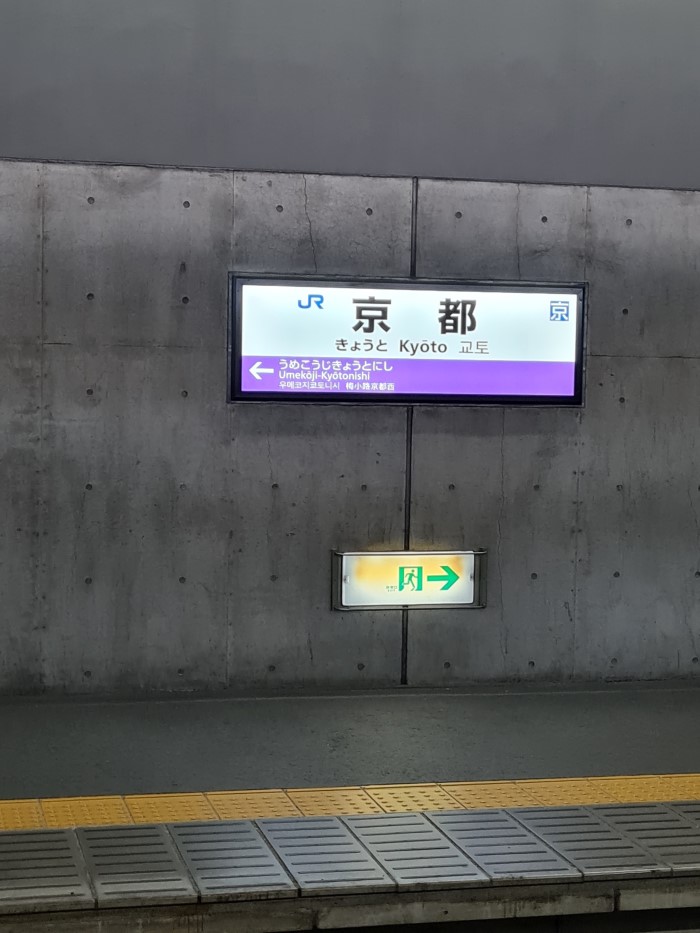 Table of contents
Introduction
Generally the JR Pass does not cover local buses, Nozomi and Mizuho lines for the bullet train (Shinkansen) and local subway lines.
I was recently traveling around Japan and found myself needing to use the public transport quite a lot.
Since I was also traveling around from Tokyo to Kyoto and Osaka, I would need to use the bullet train (Shinkansen)
This is when the JR pass can come in handy.
The JR Pass, also known as the Japan Rail Pass, is a ticket that you have to purchase BEFORE traveling to Japan that allows unlimited travel on Japan Railways (JR) network lines throughout Japan.
It is available exclusively to foreign tourists and offers a convenient and cost-effective way to explore the country.
However when you buy a JR pass, it does not cover all of your public transport needs!
Quick overview of the JR Pass coverage

The JR pass covers:

Bullet train (Shinkansen) - except Nozomi and Mizuho services.
Very limited coverage with buses
Good coverage with trains, less coverage with subway lines
Coverage for the bullet train (Shinkansen)
The JR pass covers pretty much all Shinkansen lines. This makes it simple to travel all over Japan using the bullet train.
However there are two lines that the JR Pass does not cover - the Nozomi and Mizuho Shinkansen trains - which are one of the faster and premium bullet train services.
When I was traveling from Tokyo to Kyoto, the Nozomi and Mizuho services - I found these services are only a bit quicker - roughly 15-20 minutes. This is because they make less stops than the other JR services.
Keep note that these trains all use the same Shinkansen tracks, the difference is the number of stops that they make!
Tip: What happens if you accidentally go on Nozomi and Mizuho?

So what happens if you go on the Nozomi and Mizuho with a JR Pass? I found that there is not many checks or balances in place to make sure that you are traveling on the right train. The train conductor might go around and check your tickets, but I rarely see this happen.

Worst case is that you have to pay an adjustment fee.
The Nozomi is the fastest train service running on the Tokaido and Sanyo Shinkansen lines. You can travel around cities like Tokyo, Yokohama, Nagoya, Kyoto, Osaka, Hiroshima, and Hakata with these two train services!
Nozomi trains make fewer stops than other Shinkansen services, allowing them to provide the quickest connection times between these cities.
The Mizuho service, on the other hand, operates on the Sanyo and Kyushu Shinkansen lines. It's the fastest option available on these lines and connects cities such as Osaka, Hiroshima, Hakata, Kumamoto, and Kagoshima.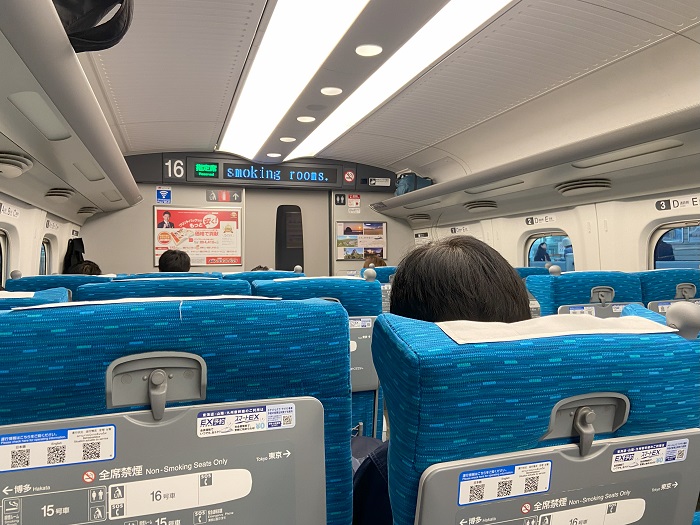 Private railways and subway systems: The JR Pass does not cover transportation on private railway lines or subway systems. In cities like Tokyo, Osaka, and Kyoto, where there are extensive subway networks, the JR Pass cannot be used for subway travel.
Coverage for trains and subways
Overall, the JR pass will ONLY cover the JR lines and NOT the subway lines.
The JR Pass does not cover Tokyo Subway

You will need to buy separate tickets from Tokyo Metro or Toei lines
For example, if you are in Tokyo, the JR lines (JR East) are:
JR Lines in Tokyo
Yamanote Line: This is one of the more iconic lines of the JR Group. It is a circular line serving Tokyo's main districts, the Yamanote Line has extremely high passenger volume.
Chuo Line (Rapid): This line runs through the middle of Tokyo, from Tokyo Station to Shinjuku Station and further to the western suburbs.
Keihin-Tohoku Line: This line connects Saitama, Tokyo, and Kanagawa prefectures, and is often busy because it serves major city centers.
Tokaido Main Line: While JR East only operates the section between Tokyo and Atami, this line is typically busy due to the key locations it connects.
Joban Line: Despite being affected by the Fukushima Daiichi nuclear disaster in 2011, parts of this line continue to serve a significant number of passengers.
Saikyo Line: This line links the cities of Saitama and Tokyo, and it's frequently used by commuters.
Sobu Line (Rapid): It is a major commuting line between Chiba and Tokyo.
Shonan-Shinjuku Line: This line links major cities in the Greater Tokyo Area and Kanagawa prefecture.
When in Tokyo, the company that operates the JR lines is JR East. Below are some of the popular lines that you can board to get to most touristy destination:
Here are some quick points that will give you an overview of the train and subway system:
Different companies operate the system. The JR Group runs the trains, and your JR pass will cover these services. The train routes are predominantly at ground level. If you're a JR pass holder, you can use these lines unrestrictedly within your selected timeframe - be it 7, 14, or 21 days.

If you are in Tokyo, the subway system's operations are handled primarily by two organizations - Tokyo Metro and Toei Subway. Unlike the trains, the subway lines run beneath the ground. These subway lines are NOT covered by your JR Pass! You will need to get a Pasmo, Suica, day-pass tickets or cash.
Bus travel coverage
The JR pass only covers you for JR buses - these buses are operated by the Japan Railway Group. The majority of the time, buses are operated by different companies and you will have to use cash or prepaid ticket (Pasmo, Suica, etc) to get on the bus.
In larger cities like Tokyo and Osaka, most buses are operated by other companies, so the JR Pass won't cover your bus journeys here.
For example, if you are living in Tokyo, then the popular buses to get around is the Keisei bus and the Toei bus. These can get you around to popular touristy destinations that the train lines cannot go - eg Tokyo fish market tsukiji
However, in some areas and specific routes, you can use the JR Pass on JR-operated bus lines. For example, the JR pass covers the JR bus service between Nagano and the Snow Monkey Park.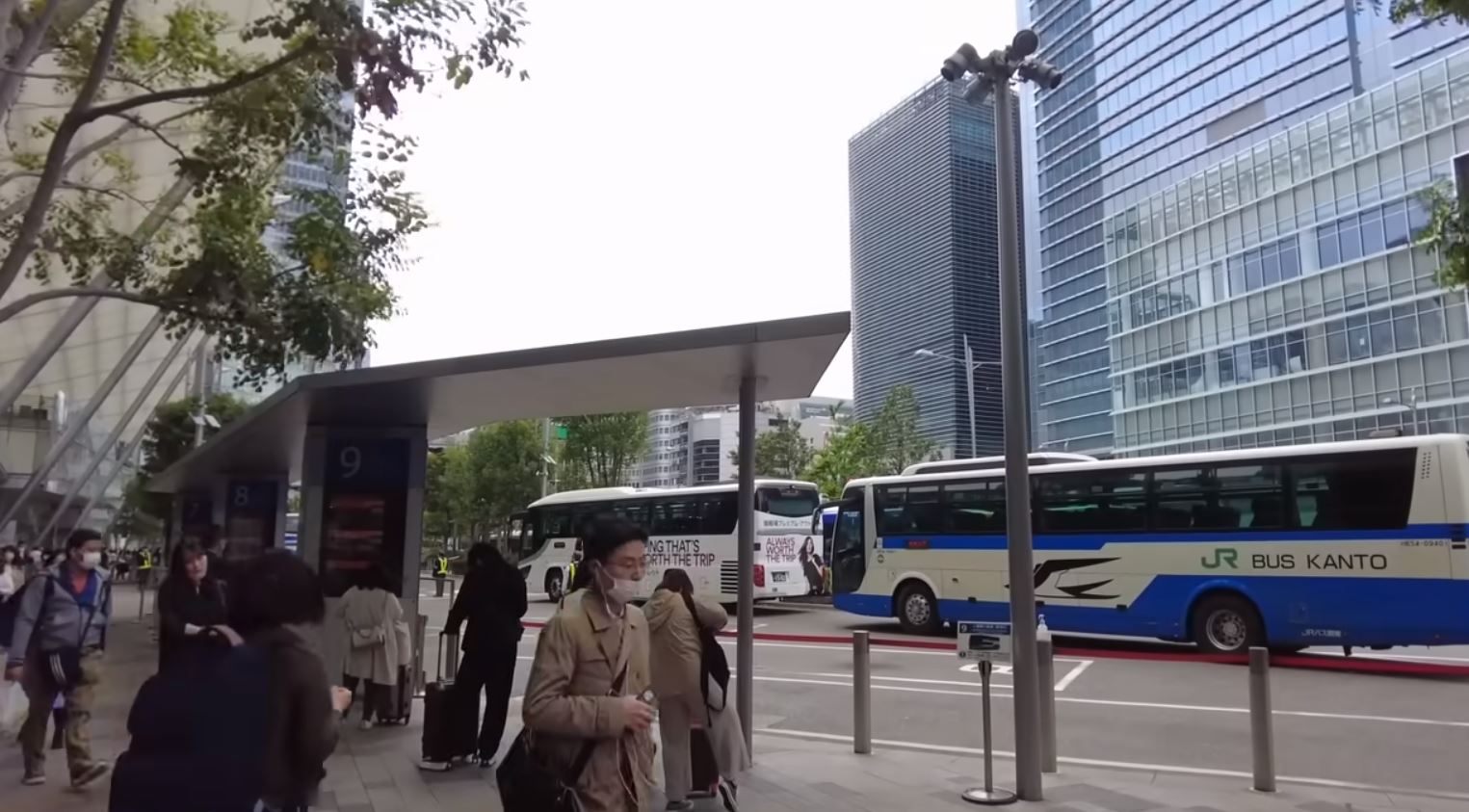 This is an example of a JR bus. We can see that the bus have the JR logo and is in the Kanto region.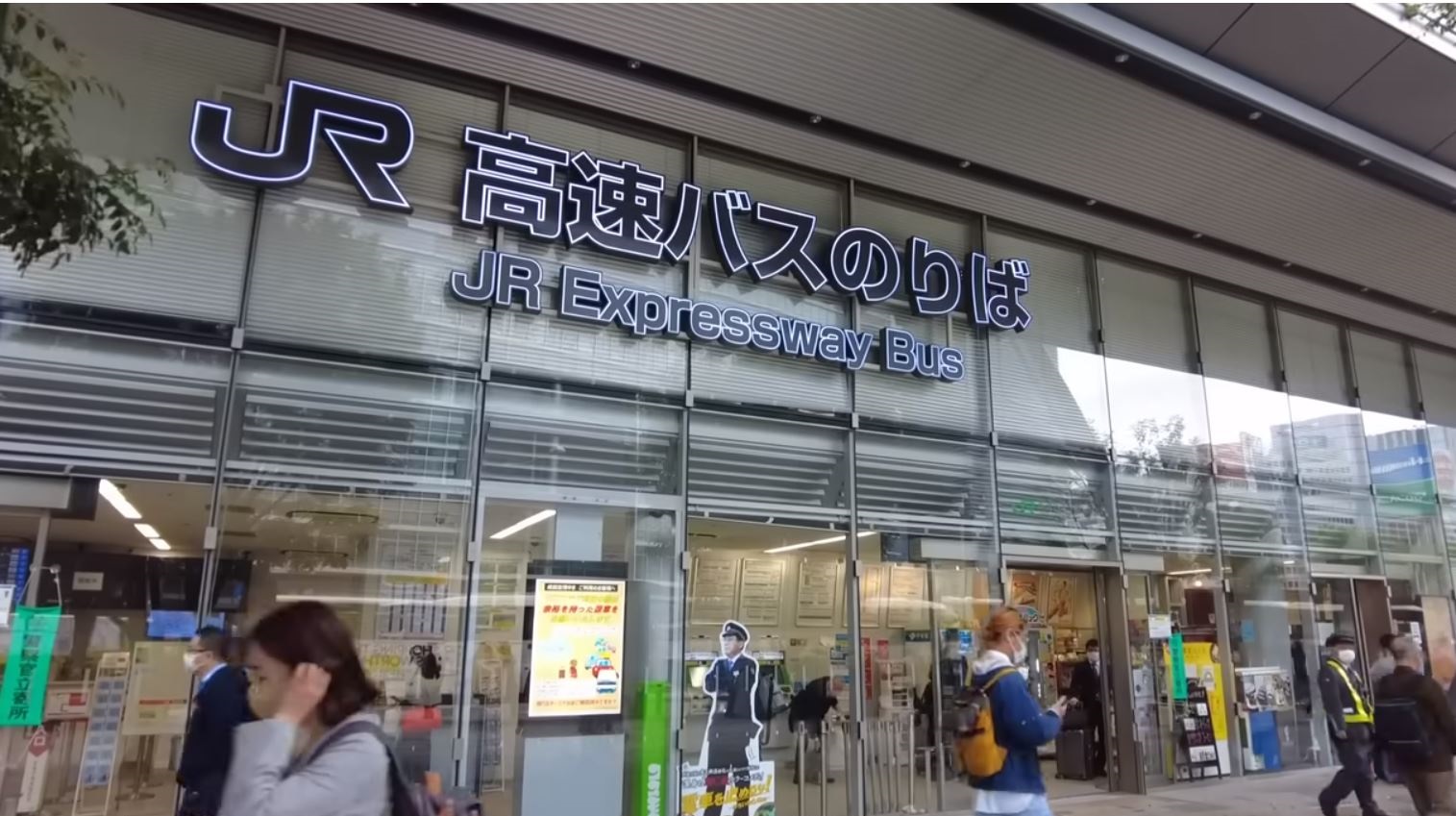 This is the JR office in Tokyo. From here you can book tickets on JR buses to go to over cities like Osaka or Kyoto. I used this service to get to the airport!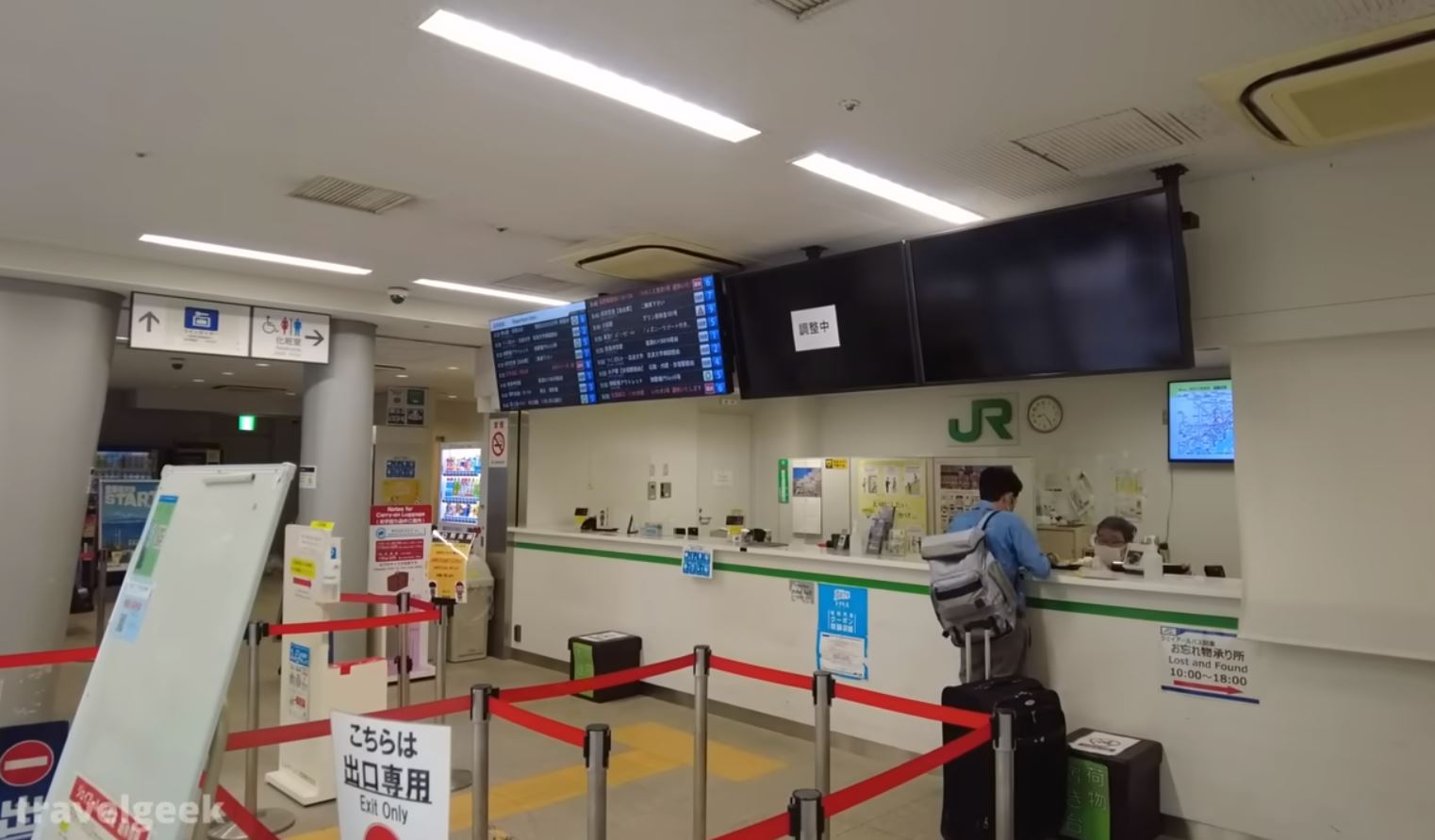 This is inside the JR ticket office in Tokyo Station
Areas that you can use the JR local buses
JR buses only operate in certain areas of Japan.
JR Chugoko: Higashi Hiroshima, Hikari, Hiroshima, Yamaguchi
JR Hokkaido: Fukugawa, Samani, Sapporo and surroundings,
JR Kyushu: Fukuoka, Kagoshima, Saga
JR Shikoku: Ehime, Kochi
JR Tohoku: Aomori, Fukushima, Iwate
JR East: Chiba, Fukushima, Gunma, Ibaraki, Nagano, Tochigi
JR West: Fukuchiyama, Fukui, Kanazawa, Kyoto, Shiga
As you can see there are limited number of cities that the bus operations. There are no JR buses for popular cities such as Tokyo or Osaka. Fortunately cities like Kyoto have JR buses that you can use.
Generally in cities like Tokyo or Osaka, the train lines that JR provides are pretty good to get you around to the major touristy spots!
Summary
As a rule of thumb, if you do not see the JR logo on the train, bus or ferry - then most likely that it is not covered. The JR pass does cover the bullet train but not the Nozomi and Mizuho services.
Those services still use the same tracks of the bullet train, but take less stops that their JR services.
If you are traveling by bus or ferry, then you just need to hop on and show your JR pass when you leave. If you are using the train service, just insert the ticket when you enter the train station.
The JR pass does not cover the subway. To use the subway lines you will have to use cash, day-pass, pasmo or suica cards.
See also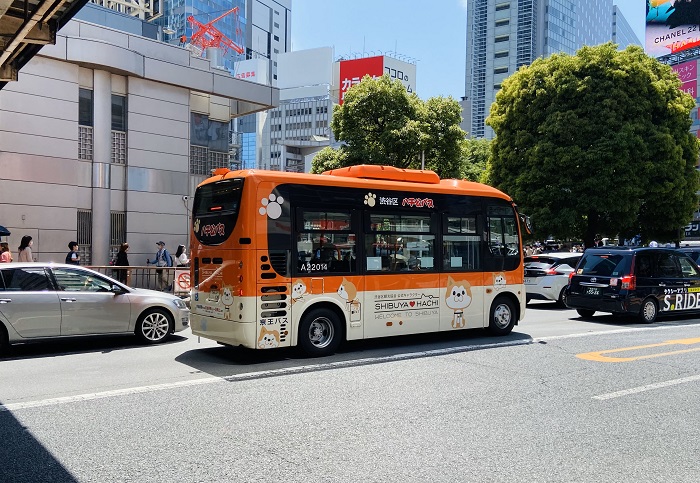 May 24, 2023
Tips to use JR pass on buses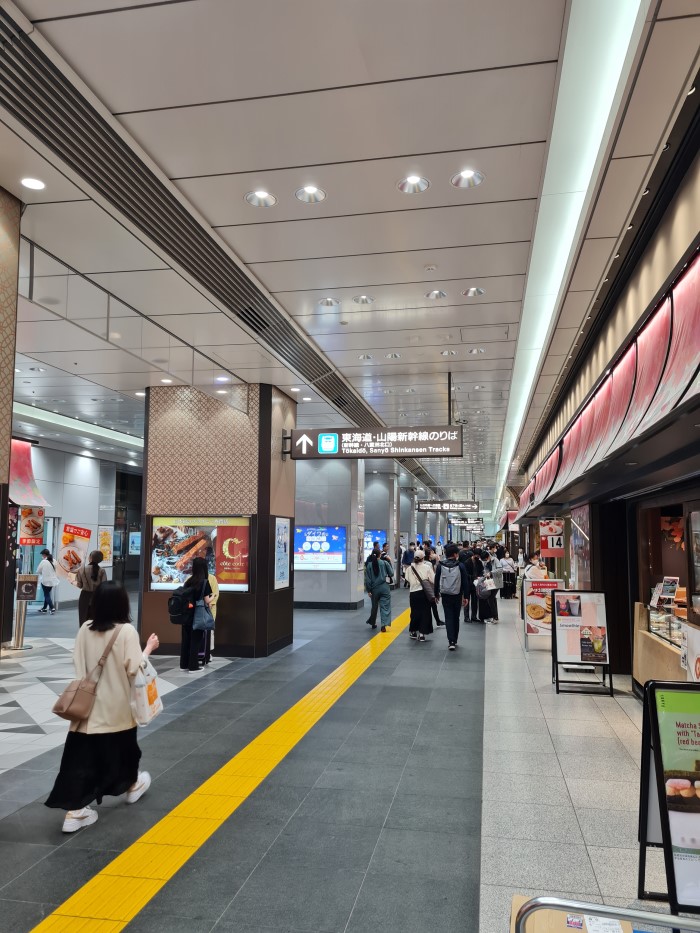 May 26, 2023
The JR Pass does not cover Tokyo Subway - here are some tips we can get around that!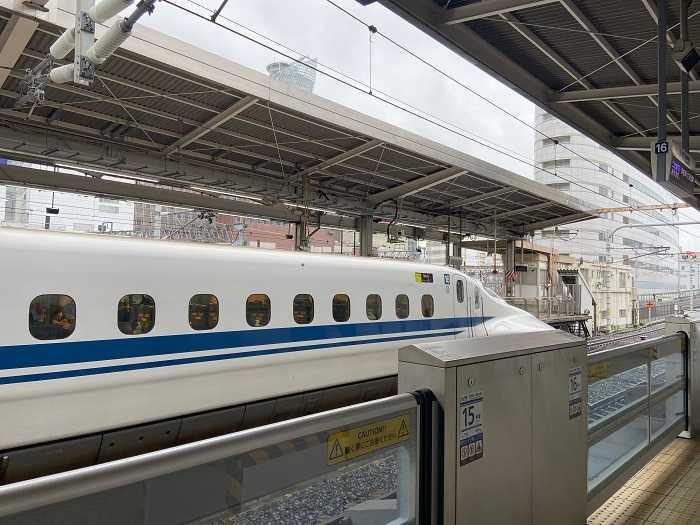 May 23, 2023
Yes you can use the JR Pass for the Shinkansen. Only exception is the Nozomi and Mizuho train services!
About me
Hi there, I am James and I love exploring countries like Japan, Vietnam, and Singapore.
My blog focuses on budget travel and offers tips on how to save money while still having a great experience. I share honest reviews of hotels and restaurants, and my travel guides are designed to inspire others to embark on their own adventures.