Is the JR pass unlimited?
Unlock the wonders of Japan with the unlimited Japan Rail Pass. This blog explores the JR Pass's endless possibilities, from the neon lights of Tokyo to the tranquil temples of Kyoto, and beyond.
Jun 7, 2023 | Read time 11 minutes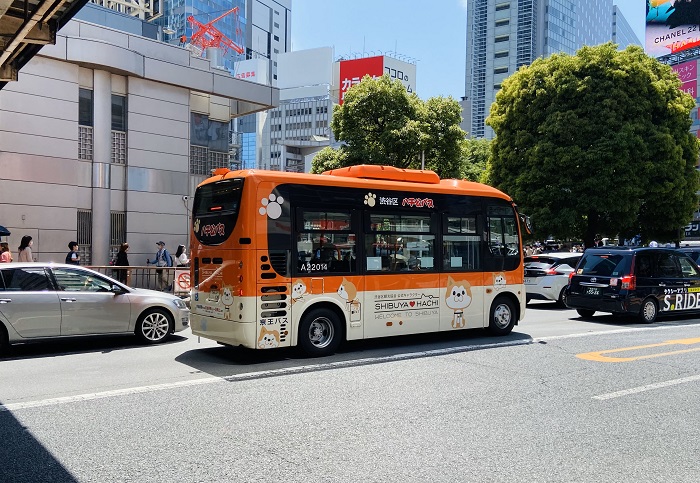 Table of contents
Introduction
When traveling around Japan the use of the JR pass is unlimited within the 7, 14, and 21 day periods.
This will give you access to all transport by the JR Group (Japan Railways Group) - this includes the Shinkansen (bullet train), trains, buses (limited) and ferries.
That means you can leap from city to city, explore distant corners of the country, and get a taste of everything Japan has to offer without constantly reaching into your wallet.
What is the JR Pass?
If you plan to go around Japan using their public transport system, getting a JR Pass (Japan Rail Pass) is a convenient and cost effective way to travel. You would have to purchase it before you arrive at Japan though.
When you arrive in Japan, you will have to go to the JR offices and exchange it for a "pass". You can select how long the pass should cover - 7, 14 or 21 days!
Now the great thing about this is that you can hop on and hop off anytime. There are no restrictions.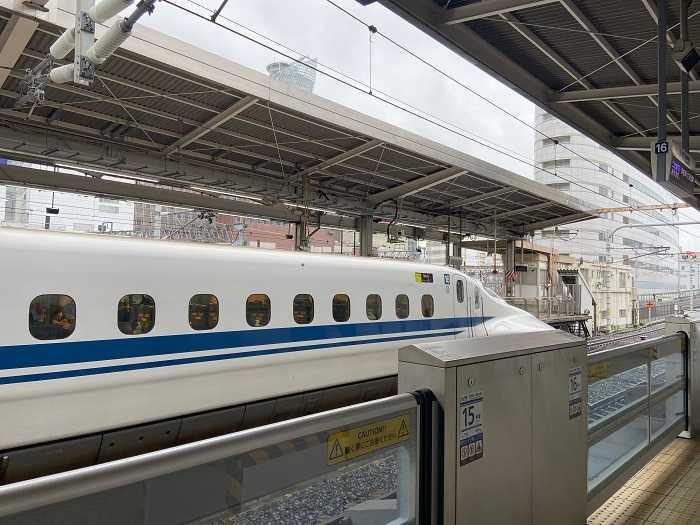 Tip: JR Pass is only for tourists

The JR Pass only valid for foreigners coming to Japan on a "Temporary Status" - this just means visitors or tourists. You cannot use this if you are a local or does not meet the "Temporary Status"

This generally means that you are not a tourist (could be traveling for work, etc)
Exploring Japan with the JR Pass
Now if you need to decide on where to use your JR pass here are some suggestions:
Tokyo – The JR Pass is a great option in Tokyo. You can use your JR Pass to hop on the famous Yamanote Line. This line is pretty much iconic and connects most of Tokyo's areas and tourist spots. With this line you can visit historical temples at Asakusa, shopping at Shibuya, and the high-tech Akihabara!

Kyoto – Use the JR pass to jump on the Shinkansen (bullet train) to Kyoto from Tokyo. Kyoto is the center of traditional Japan. You can visit the world-famous golden and silver pavilions (Kinkaku-ji and Ginkaku-ji), check out the tea ceremonies (matcha is famous from Kyoto), and check out the Gion district (Geishas).

Hiroshima – the JR Pass covers the ferry ride to Miyajima, known for its 'floating' torii gate and the friendly, free-roaming deer.

Hokkaido – As the largest of Japan's islands, Hokkaido offers stunning national parks, skiing resorts, and the lively city of Sapporo. Your JR Pass can carry you up the length of Honshu on the Shinkansen and then across the Tsugaru Strait via the undersea Seikan Tunnel!
Tips to Remember
Though the JR Pass offers an unlimited travel opportunity, there are some considerations you should have:
If you are traveling by Shinkansen (bullet train) you can't use it on the fastest Nozomi and Mizuho Shinkansen services. I find other services are ok - just takes about 20-30 minutes longer depending where you. For example if you are traveling from Tokyo to Kyoto, the Nozomi takes around 50 minutes but other Shinkansen services covered by JR takes an hour or so. There are just more stops.
The pass doesn't cover metro and bus lines run by other companies. Consider using pasmo or suica to get around buses and subway stations.
If you need to reserve seats on the bullet train, you still need to visit the JR offices.
JR Lines and Tokyo Subway Lines
The JR pass does not cover metro and buses from companies other than Japan Railway Group. If you need to see if it is covered, look out for the "JR" logo.
For example, if you are traveling around in Tokyo, while your JR pass can be used unlimited on JR lines, the metro and subway are not!
The Tokyo subway comprises various operators, including Tokyo Metro and Toei Subway. On the other hand, the JR lines are operated by the Japan Railway Group. If you opt for the subway, it's important to note that different tickets are required for Tokyo Metro and Toei Subway, as they operate on the same lines. Unfortunately, these tickets and passes are generally not interchangeable.
Coverage and Convenience
While the JR lines conveniently connect to many popular tourist attractions in Tokyo, they can be somewhat limited in terms of coverage. This is where the subway lines excel. Tokyo's subway system offers comprehensive coverage throughout the city, extending even to the most remote neighborhoods. It's an excellent choice for exploring a wide range of attractions, shopping districts, and entertainment hubs scattered across Tokyo's urban landscape.
Regular commute
Both the JR and subway services are known for their punctuality and frequency. However, the subway trains tend to be faster compared to the JR lines.
If you plan to stay in Japan longer and in Tokyo, then consider using the local tickets such as Pasmo and Suica.
Fare Systems
The Tokyo subway operates on a distance-based fare system, where passengers pay according to the distance traveled.
The fares generally range from around 170 to 300 yen per ride, depending on the distance and the specific subway operator. For frequent travelers, it's advisable to acquire an IC card like Suica or Pasmo for easy access and fare calculations.
On the other hand, the JR lines typically employ a zone-based fare system for long-distance travel. However, for shorter trips within Tokyo, such as on the popular Yamanote Line, a fixed fare system is in place, making it simpler to navigate and calculate fares.
Regional Travel and JR Pass
Now if you are planing to travel across multiple cities and regions, this is where the JR Pass shines. If you plan to explore beyond Tokyo and venture into other regions of Japan like Kyoto, Osaka, or Hiroshima, the JR pass give you unlimited hop-on and hop-off to the Shinkansen (bullet train)
From my experience, I have found that the JR trains tend to be more English-friendly and equipped with modern signage systems. On the other hand, subway trains often rely on older digital signs that primarily display information in Japanese, with limited English translations available.
Using the JR Pass on Buses
The JR Pass covers buses, but only ones that operated by the Japan Railway Group. You can hop on and hop-off a unlimited number of times. Just show the bus driver your JR pass when you hop off the bus.
Make note that the JR pass will cover JR buses and not all buses nationwide. There are more than a dozen bus companies that operate locally.
Now in cities like Tokyo and Osaka, I found that my JR pass was not much use for buses. Most of the buses are covered by local bus companies - so using cash or using Pasmo or Suica would be more beneficial.
However, in some areas and specific routes, you can use the JR Pass on JR-operated bus lines. For example, the pass covers the JR bus service between Nagano and the Snow Monkey Park. Another route is from Nara to Mt. Yoshino during cherry blossom season, a sight not to be missed!
Can you use JR Pass unlimited for Shinkansen?
Using the JR pass to travel on the Shinkansen a unlimited number of times is perfectly ok.
Actually it is my preferred method to travel from cities like Tokyo, Kyoto or Osaka.
Now one thing to remember is to make sure to reserve your seat before you board the Shinkansen on busy/ high traffic periods of the year:
New year (1st of Jan)
Golden week (end of April to early May - varies slightly every year)
Silver week (third Monday of September and September 22nd or 23rd - Autumnal Equinox Day)
December / Christmas (25th Dec to early Jan)
For other periods, I found it was perfectly fine to rock up with out reservation.
Final thoughts
Traveling around Japan with the JR Pass is a must if you find yourself going around many cities and using the train lines. You can travel a unlimited number of times, but just remember that its only within the period specified - 7, 14 or 21 days.
For traveling on trains and the Shinkansen (bullet train) you just need to swipe your pass when you enter and exit the station. When you are on the JR buses, just make sure to show the bus driver your pass when you hop-off!
I hope you found this guide helpful. Have you used the JR Pass before, or do you have plans to use it on your next trip? I'd love to hear your thoughts and experiences. Safe travels, everyone!
See also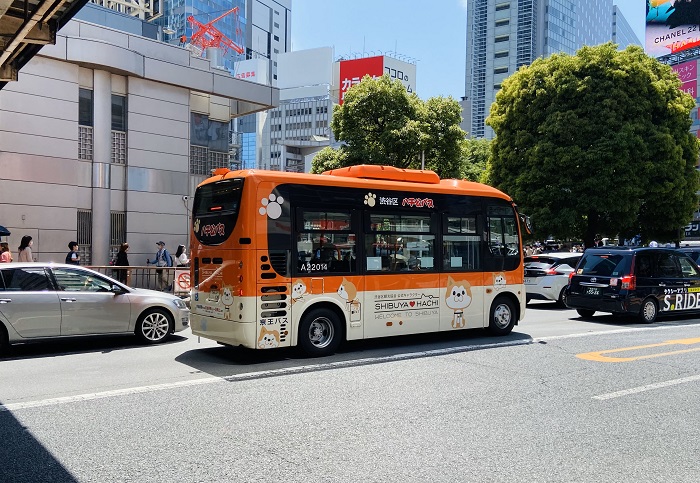 Jun 4, 2023
Clearing up the common misconception of English in Japan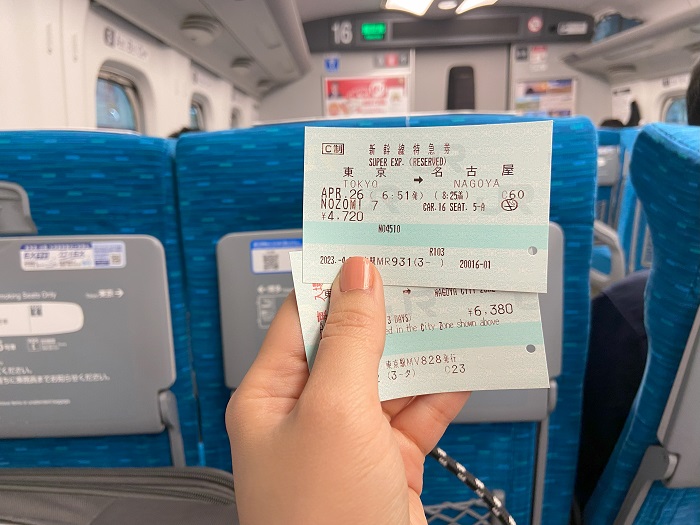 May 23, 2023
Navigate Japan like a pro with our comprehensive guide on the JR Pass and visa rules.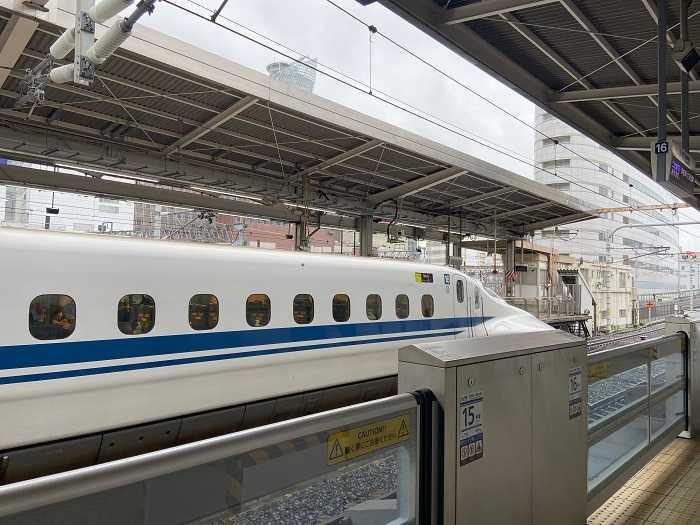 May 23, 2023
Yes you can use the JR Pass for the Shinkansen. Only exception is the Nozomi and Mizuho train services!
About me
Hi there, I am James and I love exploring countries like Japan, Vietnam, and Singapore.
My blog focuses on budget travel and offers tips on how to save money while still having a great experience. I share honest reviews of hotels and restaurants, and my travel guides are designed to inspire others to embark on their own adventures.