Remm Tokyo Kyobashi - Hotel Review
Discover the epitome of modern luxury and Japanese elegance at Remm Tokyo Kyobashi — an unforgettable hotel experience combining impeccable service and prime location
May 10, 2023 | Read time 9 minutes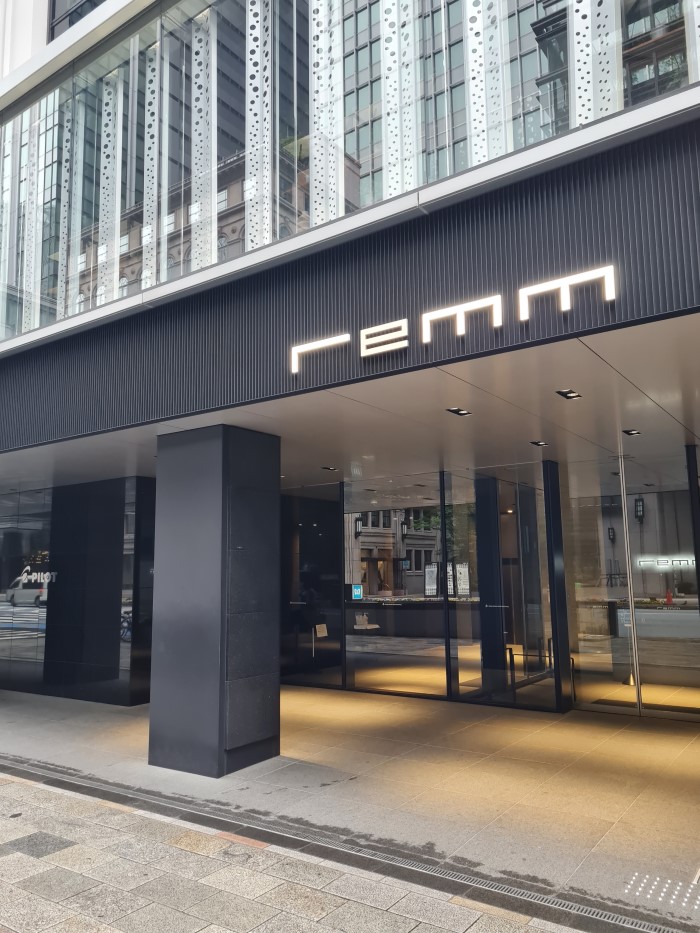 Table of contents
If you've been searching high and low for an authentic review of the Remm Tokyo Kyobashi hotel, then you're in the right place. I was traveling around Tokyo and ended up staying in this hotel for 2 nights.
Nestled in the heart of Tokyo, in 2 Chome-6-21 Kyobashi, Chuo City, Remm Tokyo Kyobashi is a great place to get some shut-eye amidst the bustling cityscape.
This 4-star hotel is shaped around the delightful concept of "better sleep" with an emphasis on engaging your five senses for a truly immersive rest experience.
For reservations or more details, you can reach out at TEL +81-3-6843-0606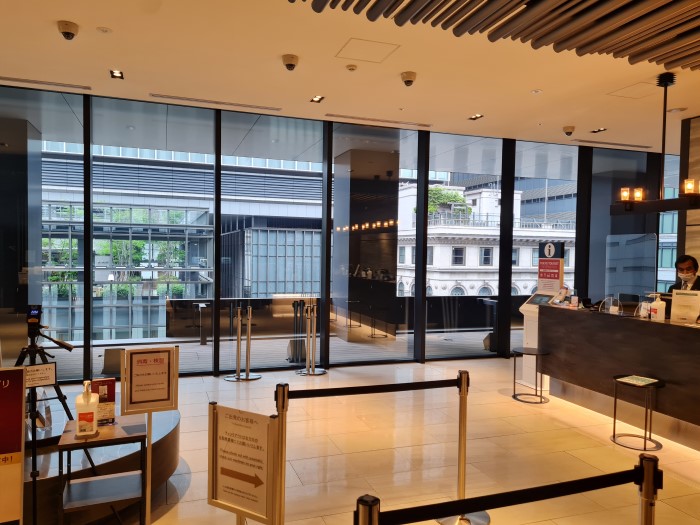 Photo of the reception area
Overview of the hotel
The hotel is quite new and clean and part of a chain of hotels by the Hankyu hanshin hotel group. The entrance is located on the first/ ground floor and you will need to take the elevator up to the 7th floor for reception.
The hotel's check-in time starts at 2pm, and the checkout time is 12pm. You can check in early but it will cost a bit.
The proficient staff are on hand 24/7 and are fluent in English, ensuring smooth communication throughout your stay. Each room is a snug retreat equipped with air conditioning, heating, and free wifi to keep you comfortable and connected.
Unfortunately there is no parking available on-site, and the hotel lacks a fitness center and spa.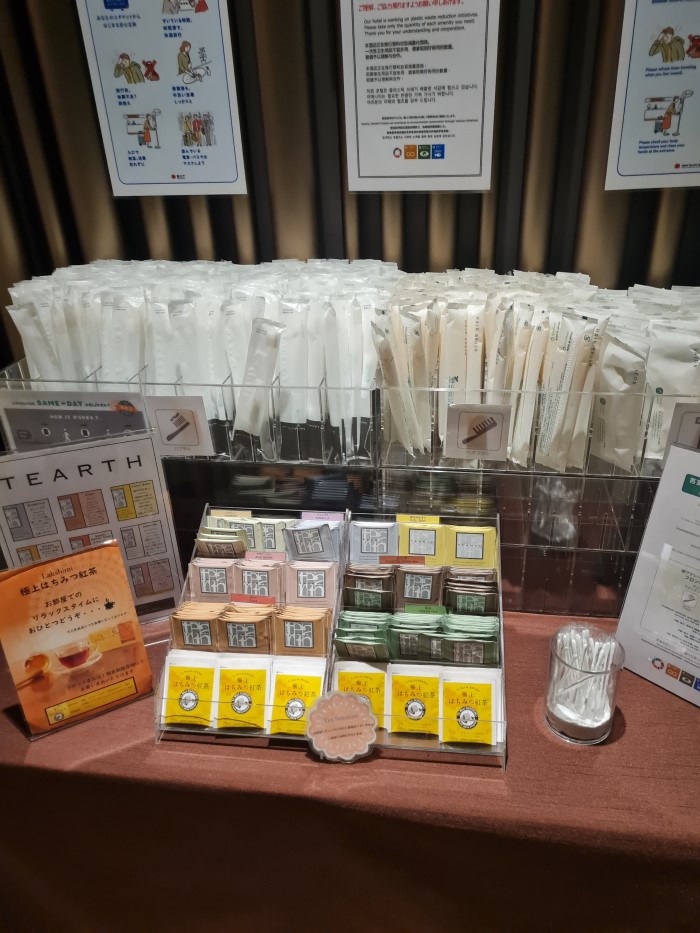 Photo of the amenities that you can pick up on reception (7th floor) - tea, coffee, toothbrush, etc. If you require things like shower caps, you will need to contact reception staff.
Rooms and costs
The rooms are comfortable and well-equipped, boasting free wifi and both air conditioning and heating. For Tokyo standards, the rooms are quite spacious.
Rooms per night start from ¥26,600 for a single person.
For my stay I have opted for the double room for two nights.
The hotel have other room options such as:
Twin (21.8 to 23 square meter)
Double (18 square meter)
Economy double (15 square meter)
Economy twin (18.4 square meter)
If you are on a budget, then I would suggest booking the economy rooms - they are a bit smaller but ok for a few night sleep I guess.
Rooms at Remm Tokyo Kyobashi although a bit small have features like shower, bathtub (this is not available in economy room), a relaxing massage chair, and pretty good mattress.
It's worth noting that all guest rooms are smoke-free comfort, but if you have to smoke, there is a a designated smoking booth is conveniently located in the lobby.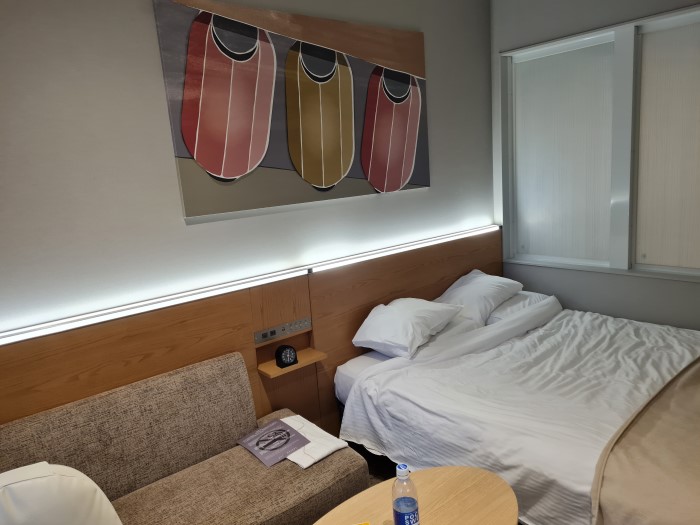 Photo of the double bed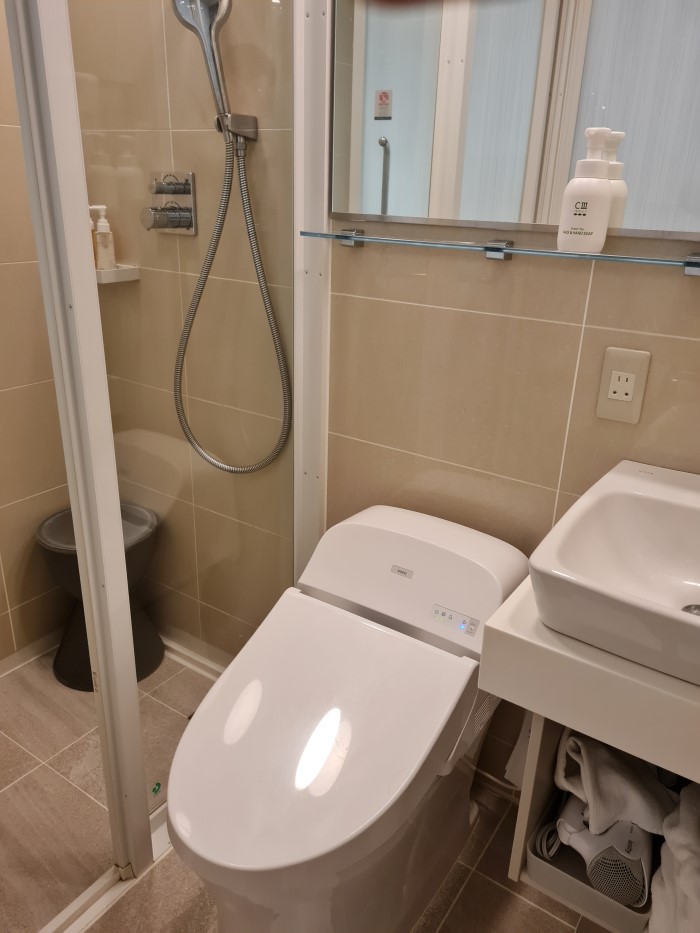 Photo of the bathroom. The toilet, bathtub and shower are in one room.
Note on amenities:

Keep in mind that the room only comes with particular amenities. Items that will be available to you includes:

Towels, shampoo, conditioner, Body soap, Hand soap, Nightwear,Mineral water, extra pillows

If you want to have things like Toothbrush, shower cap, Hairbrush, or Razor you will need to go the front lobby. Alternatively you can go to the vending machines on 7th floor and purchase extra.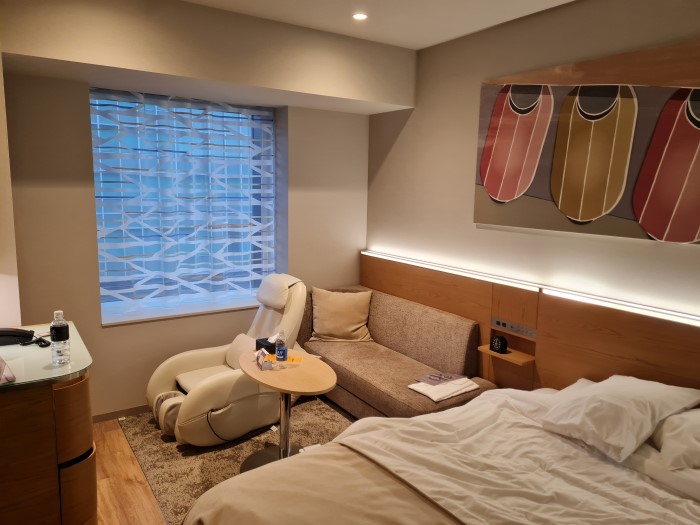 Photo of the room. There is a massage chair if you require rest and massage from traveling.
Accommodation Tax
Since October 1 2021, along with your hotel room cost, you will also have to pay a "accommodation tax". This tax is from the local Tokyo Government and is mainly used for improving Tokyo city and make it more attractive for tourists!
The tax amount is based on per person per night and only applies to your room charge and not things like breakfast.
| Room cost | Tax amount |
| --- | --- |
| Less than 10,000 yen | Free |
| 10,000 or more but less than 15,000 yen | 100 yen |
| 15,000 yen or more | 200 yen |
Getting there?
The hotel's strategic location makes it very accessible.
It's right by Exit No. 6 of Kyobashi Station on the Tokyo Metro Ginza Line, and if you're traveling by JR Lines, it's just about a 7-minute walk from the Yaesu South Exit of JR Tokyo Station.
Other nearby stations include Takaracho Station on the Toei Asakusa Line, Ginza-itchome Station on the Tokyo Metro Yurakucho Line, and Nihombashi Station on the Tokyo Metro Ginza and Tozai Lines, and the Toei Asakusa Line.
Each station is just a short, manageable walk away.
Things to do nearby
If you're a luxury traveler, the nearby Ginza district, akin to Tokyo's version of Harajuku, is a dream come true.
Every world-famous fashion brand has a flagship store here, perfect for picking up a Tokyo souvenir.
Other places that you can visit includes:
Imperial Palace, Tokyo - the primary residence of the Emperor of Japan. The palace area is surrounded by moats and contains buildings and a large garden (East Gardens). The public is not allowed to enter the inner palace, but can walk around the palace grounds and East Gardens.

Tokyo SkyTree - the highest structure in Japan and used as a television broadcasting tower - height of 634 meters (2,080 ft).

Yoyogi Park - one of the largest parks in Tokyo, Japan, located adjacent to Harajuku Station and Meiji Shrine in Shibuya. It is known for its wide lawns, ponds and forested areas, providing a peaceful respite from the bustling city. Yoyogi Park is popular for jogging, picnics or just strolling around when in spring and the cherry blossoms bloom.
Photo of Tokyo SkyTree at night.
Also if you need to pick some essentials, then its a 5 minute walk to convenient stores such as Lawson, 7-eleven and Family Mart.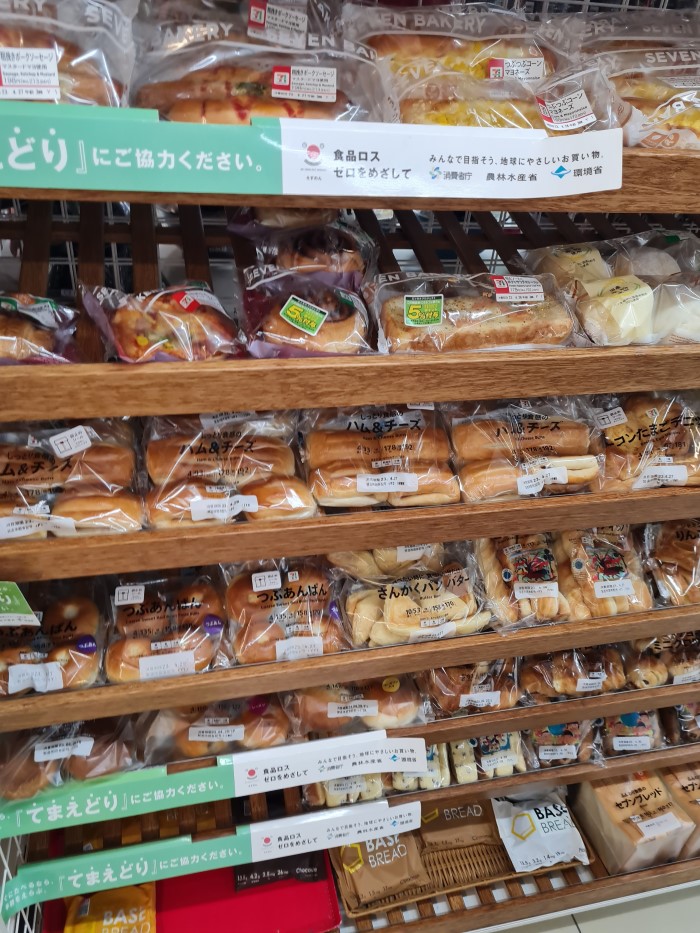 Photo of the 7-11 on the first ground floor. They have a bakery with wide selection.
Cons of staying at Remm Tokyo Kyobashi
Although there are a lot of positives for my stay at this hotel, there are some issues that I had.
Not all amenities are available, you will have either pick them up from reception (such as shower cap) or buy extra from the vending machine on the 7th, 10th or 13th floors
Space could get crowded if you are a couple and they don't have larger rooms - so traveling in groups could be a problem.
The massage chair is great, but I ended up not using it - so it just takes up random space in the room.
Not much of a view from the room that I booked - had the pleasurable view of another building right next to the hotel!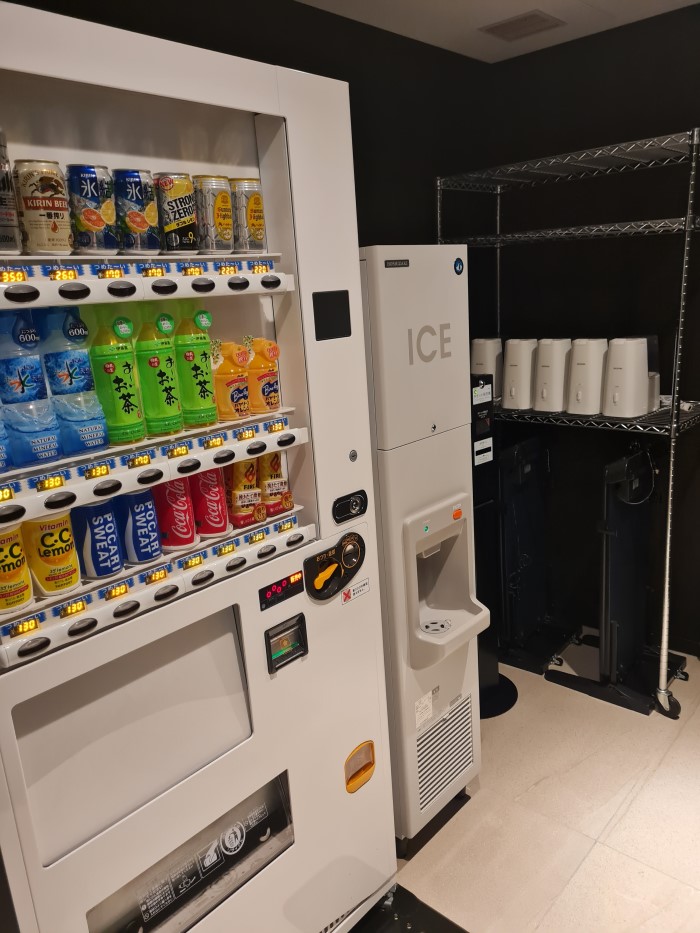 Photo of the vending machine with extra amenities and drinks on the 10th floor.
Final thoughts
Overall, I found my stay at the Remm Tokyo Kyobashi hotel quite good. The rooms are new and spacious for Tokyo standards and they have a massage chair too!
Check in and check out times are ok and the staff can speak conversation English to help you if required.
The location is the main draw for this hotel though - its pretty right in the center of touristy attractions - such as Ginza, Imperial Palace, Tokyo SkyTree, and Yoyogi Park.
There are some inconveniences with this hotel such as no parking, amenities are limited and you will need to order them or ask the hotel staff (eg shower caps) and that there are no gyms or spas.
See also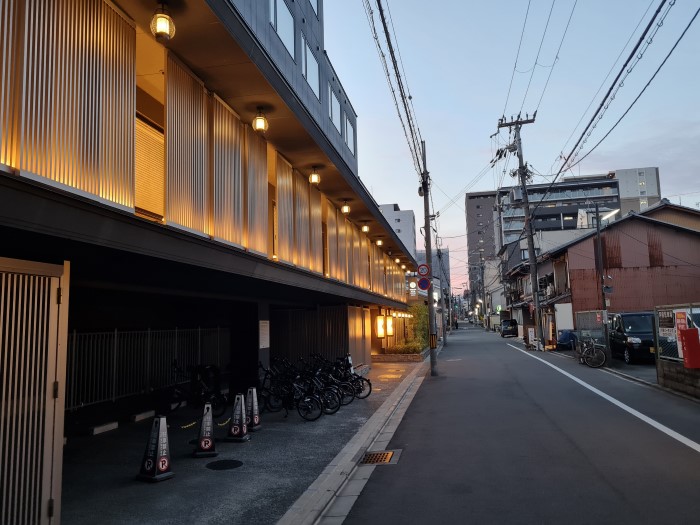 Apr 30, 2023
Experience Kyoto's timeless beauty at Oriental Hotel Kyoto Rokujo, where traditional hospitality and exquisite design blend seamlessly for an enchanting retreat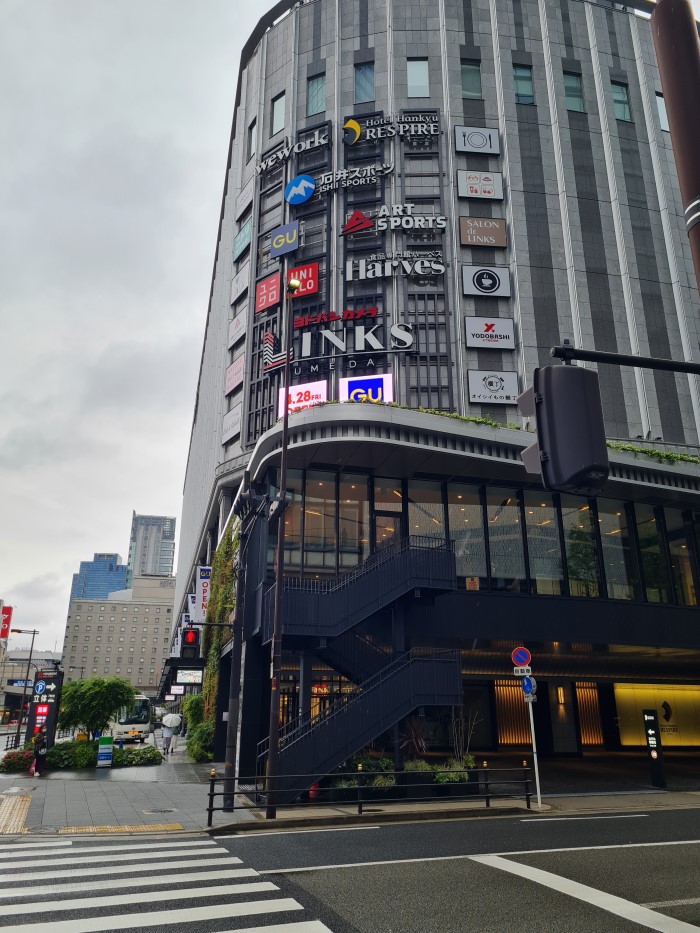 Apr 29, 2023
Hotel Hankyu Respire Osaka offers a perfect blend of elegance, exceptional service, and a prime location, ensuring a delightful and memorable stay in Osaka
About me
Hi there, I am James and I love exploring countries like Japan, Vietnam, and Singapore.
My blog focuses on budget travel and offers tips on how to save money while still having a great experience. I share honest reviews of hotels and restaurants, and my travel guides are designed to inspire others to embark on their own adventures.