Where to see autumn leaves in Osaka in 2023?
10 places to discover the most captivating spots to witness the vibrant hues of autumn leaves in Osaka.
Jun 5, 2023 | Read time 14 minutes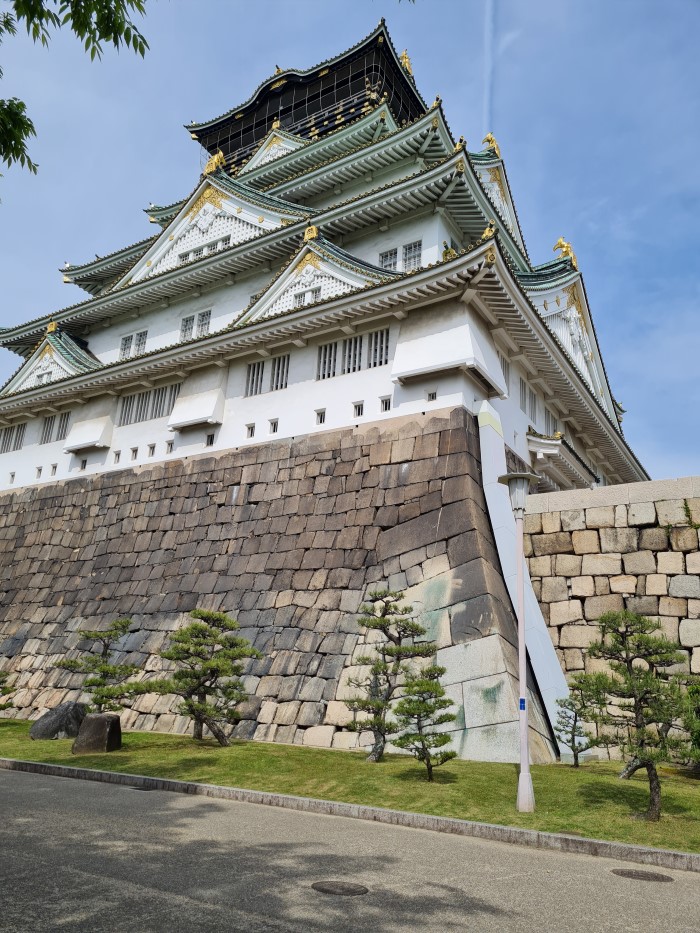 Table of contents
Introduction
In Osaka, Japan, the best places to enjoy autumn leaves would be around the major parks (Minoo Park, Expo '70 Commemorative Park, Kema Sakuranomiya Park), Osaka castle and local temples (Kyūan-ji Temple, Shitennō-ji Temple)!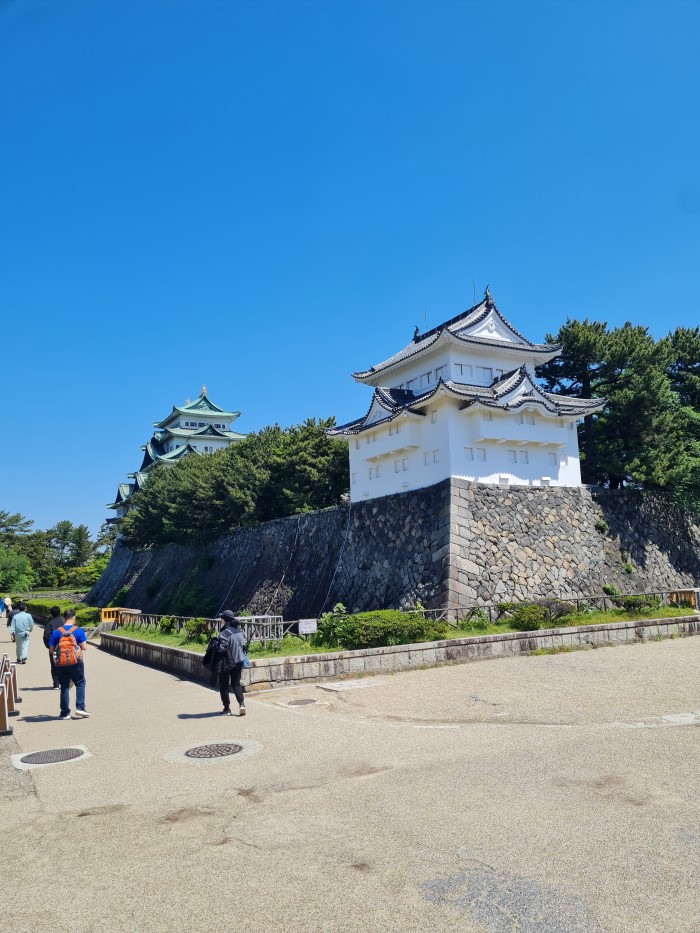 This guide will go over 10 places you can visit in Osaka to enjoy the Autumn leaves!
Osaka Castle Park
In my experience if you are traveling during autumn, then Osaka castle park is right up there to visit. The vast park surrounding Osaka Castle offers stunning autumn colors. The park is quite huge for you to walk around to check out the vibrant foliage, and take in the historic buildings.
Osaka Castle Nishinomaru Garden
Nishinomaru garden is just outside of the castle area and across the moat. It contains lots of trees, waterfalls, and zen gardens which looks great in autumn.
Location: 〒 540-0002 2 Osakajo, Chuo-ku, Osaka
Tel: 06-6941-1717
Opening hours 9:00 - 17:00 (March - October) 9:00 - 16:30 (November - February)
Closed on Mondays, New Year holidays. Admissions close 30 minutes before closing time.
(Open until 20:00 during cherry blossom season)
Price: 200 yen for adults
Free for children middle school age and under, Osaka city residents age 65 and over, and those with disabilities (on displaying ID)
Directions
10-minute walk from Osakajokoen Station on the JR Osaka Loop Line
10-minute walk from Tanimachi 4-chome Station on the Osaka Metro Tanimachi Line
Nagano Park
Nagano Park, located at the base of Mt. Kongo, often referred to as "the roof of Osaka". This park covers five districts of Nagano: Kanshinji, Kawaidera, Emmeiji, and Amanosan.
Each district within Nagano Park offers a bit of something different. In the Kawaidera district you can check out the hydrangeas. If you are traveling in autumn, Emmeiji district would be the most scenic with all the autumn leaves. If you are after panoramic views - then check out the Kanshinji-maruyama district.
Location: 〒 586-0051 581-1 Suehiro-cho, Kawachinagano-shi, Osaka
Fax: 0721-62-2810
Tel: 0721-62-2772
Price: Free
Directions:
To reach Nagano Park, follow these directions to each district:
Nagano district: It is located 300m southeast from Kawachinagano Station on the Nankai Koya Line/Kintetsu Nagano Line.
Kawaidera district: Head 1 km southeast from Kawachinagano Station on the Nankai Koya Line/Kintetsu Nagano Line.
Kanshinji-maruyama district: From Kawachinagano Station on the Nankai Koya Line/Kintetsu Nagano Line, travel 3.6 km southeast. Then, take a short walk from Nankai Bus Kanshinji stop.
Emmeiji district: From Mikkaichicho Station on the Nankai Koya Line, proceed 2.4 km southeast. Alternatively, if you are at Mikanodai Station on the Nankai Koya Line, take the Nankai Bus and alight at the Kamigaokaguchi stop. From there, it's an 800m walk to the destination to the east.
Amanosan district: It is situated 5.4 km southwest from Kawachinagano Station on the Nankai Koya Line/Kintetsu Nagano Line. You can easily walk from the Nankai Bus Amanosan stop.
Minoo Park
Now if you are willing to travel a bit outside of Osaka, Minoo Park is a great choice for autumn views and hiking.
You can take a leisurely walk along the trail, which is lined with maple trees that turn vibrant shades of red and orange during autumn.
Expo '70 Commemorative Park
This park was created on the site of the 1970 World Exposition in Osaka and is known for its beautiful gardens.
During autumn, the park transforms with colorful leaves, creating a tranquil and scenic setting.
Location: Senribampakukoen, Suita-shi
Tel: Expo '70 Commemorative Park Call Center 06-6877-7387/0120-1970-89(Toll free)
Opening hours: 9:30 AM to 5:00 PM
Price: Admission fee for the Natural and Cultural Gardens and Japanese Garden Adults: ¥260, Children: ¥80
Directions
Get off at the Bampaku-kinen-koen Station on the Osaka Monorail
Kema Sakuranomiya Park
While this park is most famous for its cherry blossoms in spring, it also offers charming autumn scenery. It features a riverside promenade lined with trees that turn golden and fiery red during the fall season.
Tennoji Park
Tennoji Park appears beneath the towering Abeno Harukas skyscraper and has a large park for you to wander and enjoy the autumn views.
Keitakuen Garden is a traditional Japanese garden that you can have a look for the orange foliage.
One of the park's highlights is the Tennoji Zoo, a beloved destination for families seeking a day of animal encounters and educational adventures. Here, you can marvel at a diverse range of species and witness captivating wildlife displays.
Additionally if you are tire of looking the trees and autumn leaves, you can visit the Osaka City Museum of Fine Arts is within the park boundaries.
Directions
To get to Tennoji Park by train. The steps are as follows:
Start by traveling first Tennoji Station.
Walk west towards Tennoji Park, which is conveniently located just across the street.
Upon reaching the park, you can continue walking through it to reach Tsutenkaku Tower and explore the vibrant Shinseikai area.
Nagai Botanical Garden
Nestled within a sprawling expanse of 24.2 hectares, this magnificent site serves as a haven for an array of wonders.
Here, you'll encounter a diverse population of wild birds, witness the enchanting beauty of seasonal flowers, and be awed by the presence of approximately 1,000 species of trees. Moreover, this remarkable location is none other than the prestigious home of the Osaka Museum of Natural History.
Location: 〒 546-0034 1-23 Nagaikoen, Higashisumiyoshi-ku, Osaka
Average Time: 60 min.
Fax: 06-6696-7405
Tel: 06-6696-7117
Opening hours March - October 9:30 - 17:00 (admissions close 16:30) November - February 9:30 - 16:30 (admissions close 16:00)
Closed on Mondays (closed the following day when holidays fall on Monday), New Year holidays (12/28 - 1/4)
Price Adults ¥200, middle school students and under free
Directions
10-minute walk from Nagai Station on the Osaka Metro Midosuji Line
10-minute walk from Nagai Station or Tsurugaoka Station on the JR Hanwa Line
Tsurumi Ryokuchi park
Tsurumiryokuchi Park is usually great for flowers but can be a good option to visit in autumn. It used to be The International Garden and Greenery Exposition 1990, is a captivating park that showcases the splendor of flowers.
Following the ending of the International Garden and Greenery Exposition in 1990, the grounds were transformed into a memorial park.
Encompassing a vast area of 123 hectares, the park boasts a magnificent central pond. Nestled upon a hillside is the park's iconic windmill.
The park has a Japanese garden featuring a traditional tea ceremony house, known as Hanamizuki Hall.
Moreover, Tsurumiryokuchi Park offers a number of amenities and activities for you to check out. Some attractions include:
Streams and playground equipment for kids
Dedicated camping and barbecue sites for picnics
Equestrian enthusiasts can take advantage of the horseback riding ground.
All season swimming pool and a sports center.
The park is generally open all year round, however there are some sections that are closed during the year - so you will need to check out the notices on their website.
Location: 〒 538-0036 2-163 Ryokuchikoen, Tsurumi-ku, Osaka
Fax: 06-6911-8714
Tel: 06-6911-8787
Directions
Right outside Tsurumi-ryokuchi Station on Osaka Metro Nagahori Tsurumi-ryokuchi Line
Kyūan-ji Temple
Kyuanji Temple is a great place to go for a stroll and enjoy autumn leaves.
The temple was established in the year 725 by the revered priest Gyoki.
He enshrined a magnificent thousand-armed statue of the deity Kannon, which stands as the centerpiece of worship.
Additionally, Kyuanji Temple holds historical significance as the place where the ancient ruler Hideyoshi paid homage to the Sankoshin, also known as the "three great gods of Japan," while delighting in the enchanting moonlit nights.
Make sure to also visit the Kokuen garden. The pools are crafted in the shape of Sanskrit characters, earning the garden the delightful nickname of "the mandala gardens."
Location: 697 Fushiocho, Ikeda-shi, Osaka, 563-0011
Average time: Roughly 30 minutes - 1 hour
Tel: 072-754-1554
Opening hours: 9:00 - 16:00 (mostly all year round)
Prices: ¥300 viewing fee
Direction
Short walk from the Kyuanji bus stop; board a bus bound for Kyuanji from Ikeda Station on the Hankyu Takarazuka Line
Events
10th of every month - Tracing of Buddhist images from 10:00 - 12:00 (¥1,500 participation fee) •Third Sunday of November - Momiji Matsuri autumn leaf festival, Saito Ogomaku bonfire, etc.
Shitennō-ji Temple
Also known as the Temple of the Four Heavenly Kings and the first Japanese Temple Buddhist temple. The temple was founded by by Prince Shotoku in 593 AD. There will also be many stalls (shops and food) within the grounds that you can visit aswell.
Location: 1-11-18 Shitennoji, Tennoji-ku, Osaka, 543-0051
Fax: 06-6773-4921
Tel: 06-6771-0066
Opening hours:
April to September 8:30 - 16:30 *21st of each month 8:00 - 17:00
October to March 8:30 - 16:00 *21st of each month 8:00 - 16:30
Rokujido 8:30 - 18:00 *21st of each month from 8:00
Central Temple: Adults ¥300, university and high school ¥200
Treasure Museum: Adults ¥500, university and high school ¥300 Honbou Japanese Garden: Adults ¥300, university/high school/middle school/elementary ¥200
Directions
5-minute walk from Shitennoji-mae Yuhigaoka Station on the Osaka Metro Tanimachi Line
Events
There are a bunch of events that happens on the temple grounds.
Every month on the 21st and 22nd there are temple festivals.
March 18th to March 24th - Vernal Equinox Day celebration and lasts a total of seven days. Memorial services will be held in the halls within the temple grounds.
August 9th to August 16th - Manto Kuyo Manto Kuyo is an event held to memorialize ancestors over Obon.
September 20th to September 26th - Autumnal Equinox Day. The celebration goes for a total of seven days and will have ancestor memorial services will be held in the halls within the temple grounds.
When is autumn in Osaka?
Autumn in Japan usually starts around late September and lasts until early December.
During autumn, the weather becomes cooler and more comfortable, and the leaves on trees change color, creating beautiful landscapes known as "koyo" or autumn foliage.
The peak time I find to enjoy the views would be around late Octover and early November!
As for temperatures, generally in September, the average ranges from around 20°C (68°F) to 27°C (81°F). You can still have some some warm and humid days.
In October, it starts to cool down, with average temperatures ranging from about 15°C (59°F) to 23°C (73°F) and low humidity. In my opinion this is the best time to visit an explore the autumn scenery.
In November temperatures get a bit colder and average around 10°C (50°F) to 17°C (63°F).
Summary
Overall if you want to see autumn leaves in Osaka there are a lot of options to go for. Autumn in Osaka usually starts in September and finishes late November and early December.
The best time to visit with all the colourful autumn leaves would be around October where the tempurature is mild and humidity is quite low.
If you intend to visit in November, then you might have to bring a jacket :)
The places you can enjoy autumn leaves is around parks (Minoo Park, Expo '70 Commemorative Park, Kema Sakuranomiya Park), Osaka castle and local temples (Kyūan-ji Temple, Shitennō-ji Temple)!
See also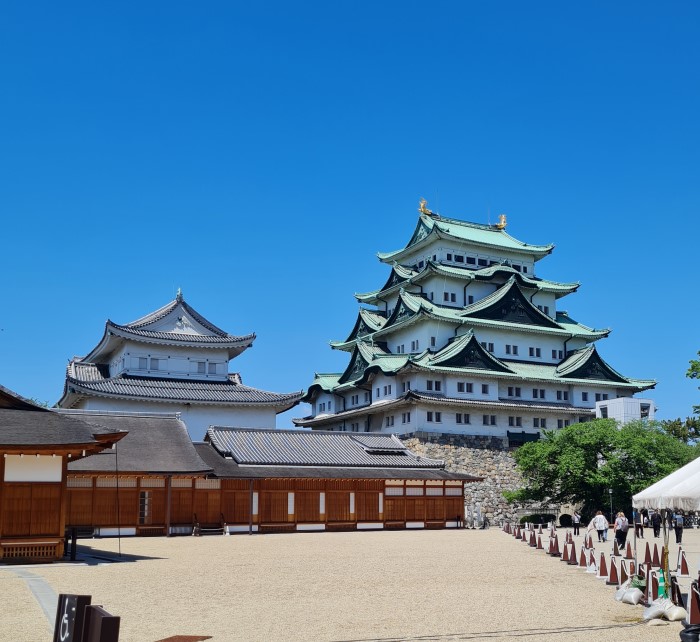 May 19, 2023
Discover the exceptional Remm Shin Osaka in our comprehensive hotel review. Learn about its prime location, cozy accommodations, amenities, and explore the exciting attractions nearby in the heart of Osaka.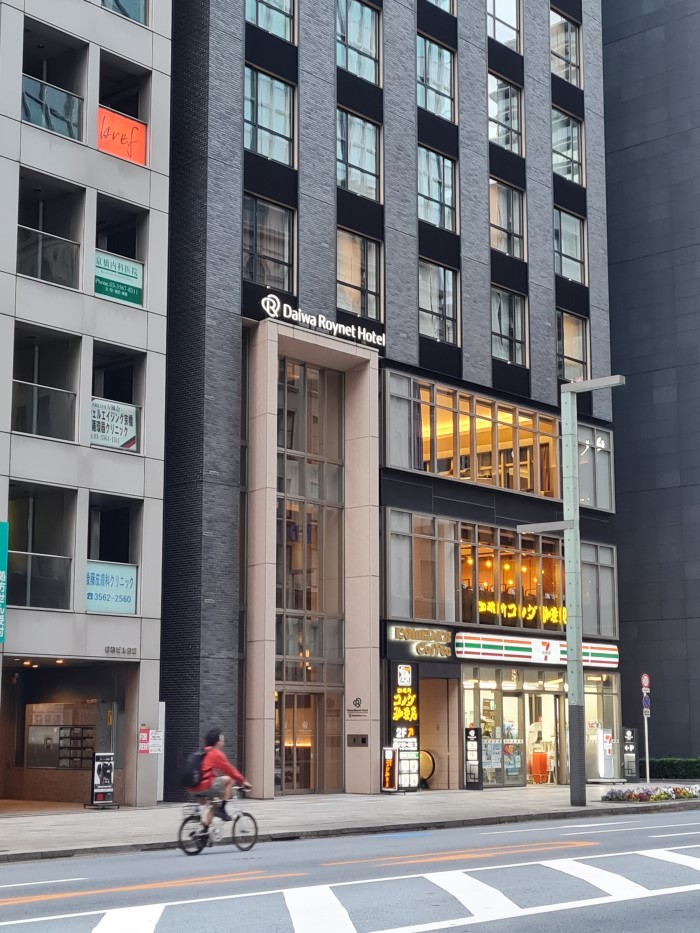 May 12, 2023
Dive into our captivating experience at the Daiwa Roynet Hotel Tokyo Kyobashi. Nestled in the heart of Tokyo, this hotel offers a harmonious blend of modern design, comfortable amenities, and traditional Japanese hospitality.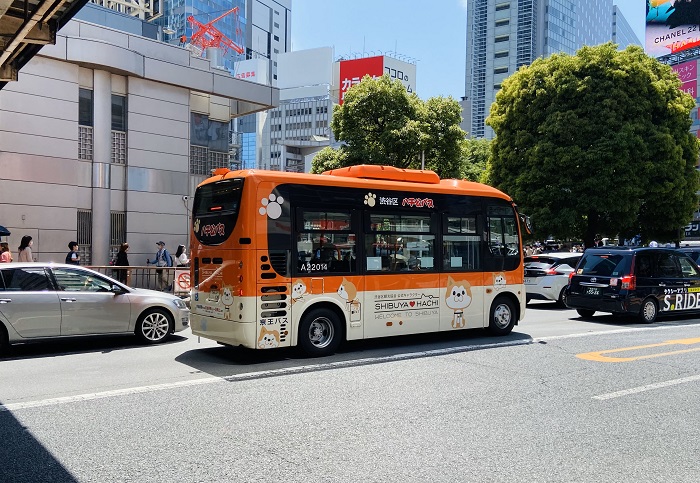 Jun 4, 2023
Clearing up the common misconception of English in Japan
About me
Hi there, I am James and I love exploring countries like Japan, Vietnam, and Singapore.
My blog focuses on budget travel and offers tips on how to save money while still having a great experience. I share honest reviews of hotels and restaurants, and my travel guides are designed to inspire others to embark on their own adventures.