Daiwa Roynet Hotel Tokyo Kyobashi - HONEST REVIEW
Dive into our captivating experience at the Daiwa Roynet Hotel Tokyo Kyobashi. Nestled in the heart of Tokyo, this hotel offers a harmonious blend of modern design, comfortable amenities, and traditional Japanese hospitality.
May 12, 2023 | Read time 8 minutes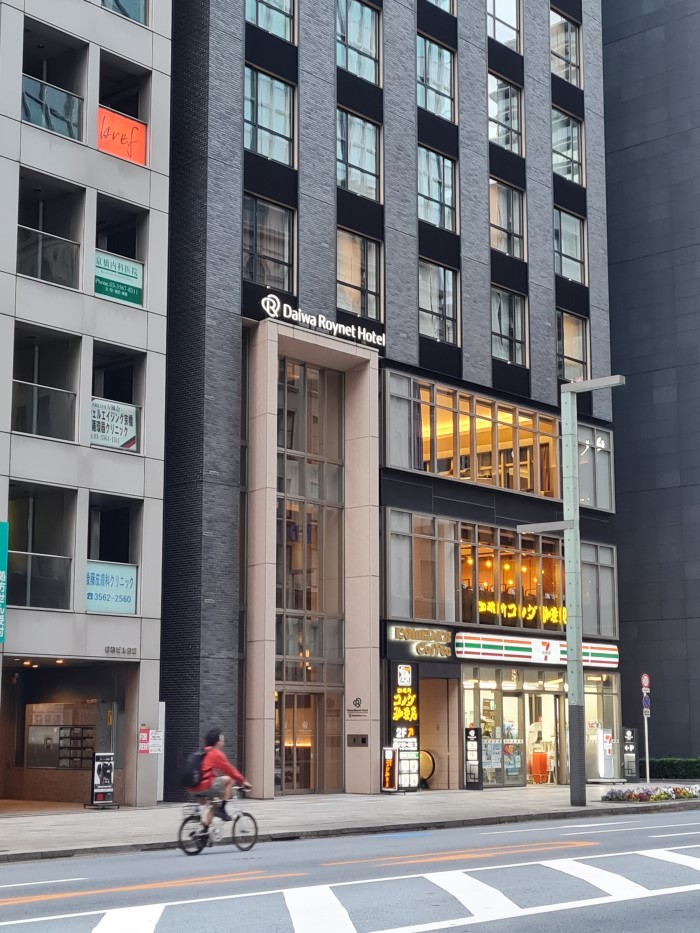 Table of contents
This review is for the my stay at Daiwa Roynet Hotel Tokyo Kyobashi for two nights. I was traveling around Tokyo and opted to stay at this place for its location and pretty decent room prices.
Tokyo, the capital of Japan, is a city that beautifully marries the traditional with the ultramodern.
From its ancient temples and serene gardens to its futuristic skyscrapers and neon-lit streets, Tokyo is a city of contrasts and a sensory feast that enthralls its visitors.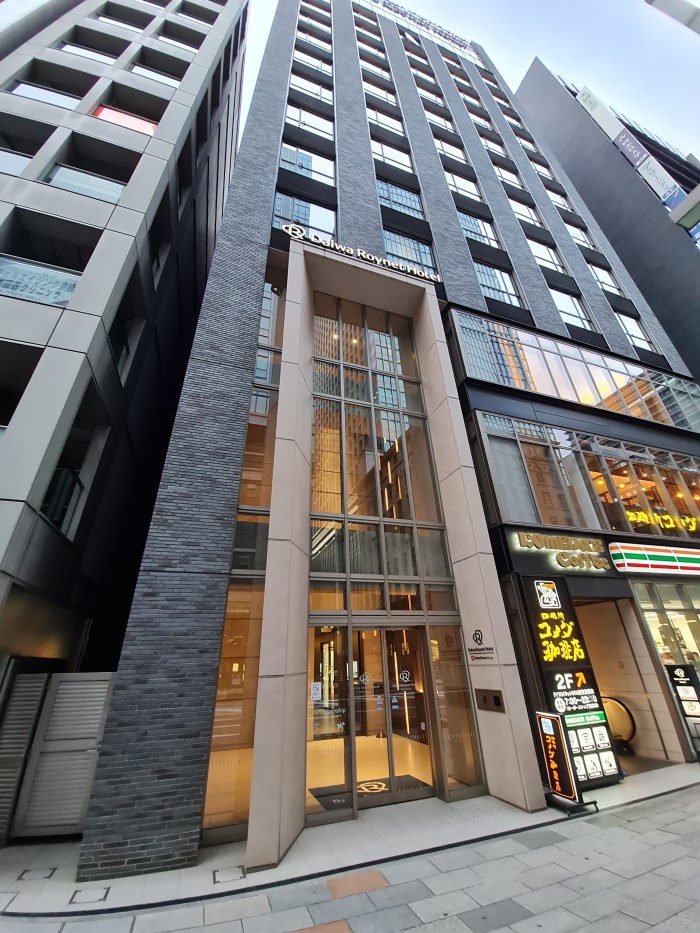 Photo of the front entrance Daiwa Roynet Hotel Tokyo Kyobashi
Overview of the hotel
Navigating the bustling city of Tokyo can be a thrilling yet daunting experience. Daiwa Roynet Hotel Tokyo Kyobashi hotel is a great choice for someone who is on a budget (but not too cheapo) and would like to stay at a hotel with good location.
This 4-star hotel is a convenient, comfortable, and accessible haven amidst the city's whirlwind of energy. It is clean and quite modern.
The Daiwa Roynet Hotel Tokyo Kyobashi is nestled at 2 Chome-8-20 Kyobashi, Chuo City.
The staff are fluent in English and are available 24/7, ensuring a seamless and personalized stay.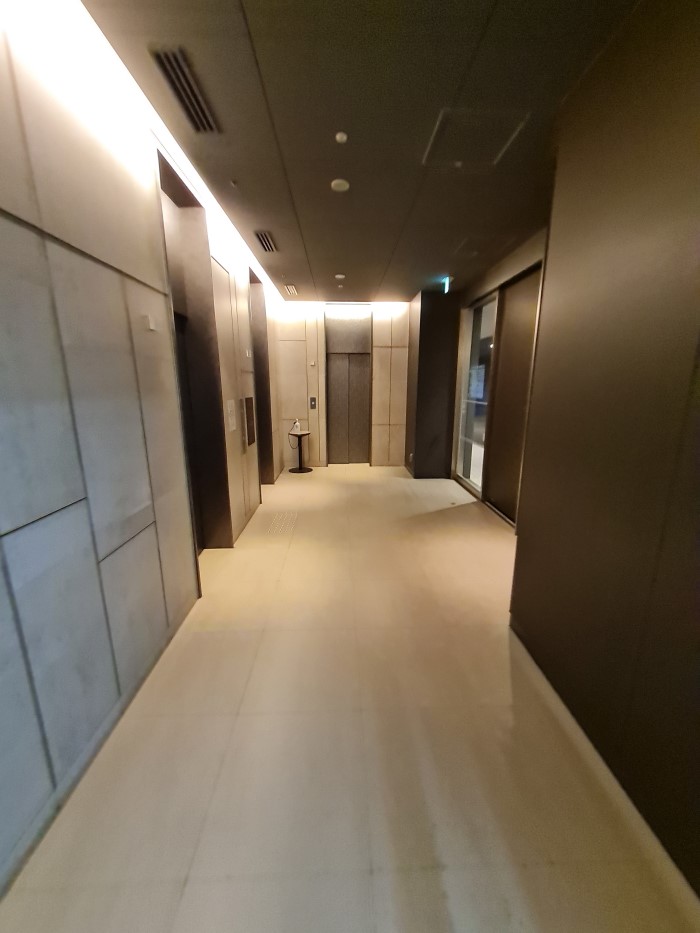 The ground floor elevator that will lead up to reception
Getting there
Concerned about accessibility? The hotel is conveniently located within walking distance from key transportation hubs.
From Haneda Airport, it's just a 40-minute ride by Airport limousine bus to Tokyo Station and a quick 5-minute walk to the hotel.
From Narita, a 60-minute Narita Express ride takes you to Tokyo Station, and the hotel is a mere 5-minute walk away.
Train travel is a breeze too. Whether you're arriving from JR "Tokyo" Station or Kyobashi Station on the Tokyo Metro Ginza Line, the hotel is just a few minutes' walk away. Even Tokyo Disney Resort® is just a 16-minute train ride away, making the hotel a perfect base for exploring the city's attractions.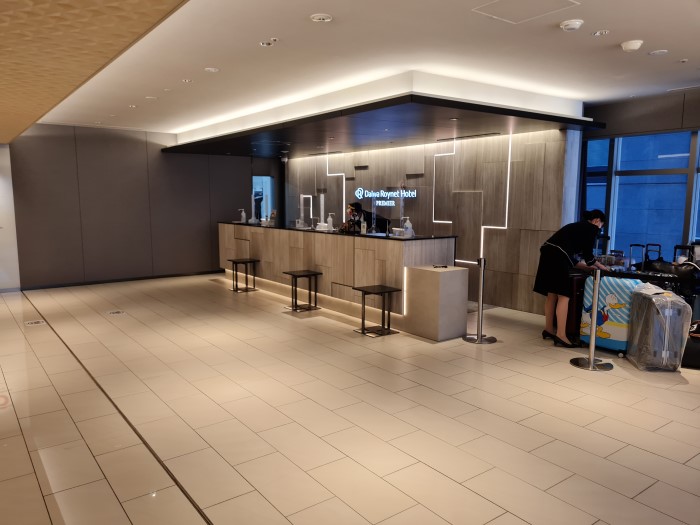 The reception area Daiwa Roynet Hotel Tokyo Kyobashi
Rooms and their costs
Each room, from the Superior double to the Junior suite, offers a minimum of 21 square meters of comfortable living space. The hotel's check-in time is at 2 pm and check-out at 11 am. This Tokyo hotel review wouldn't be complete without mentioning the modern amenities.
You'll find wifi, USB and HDMI power ports in each room, and the entire hotel is smoke-free.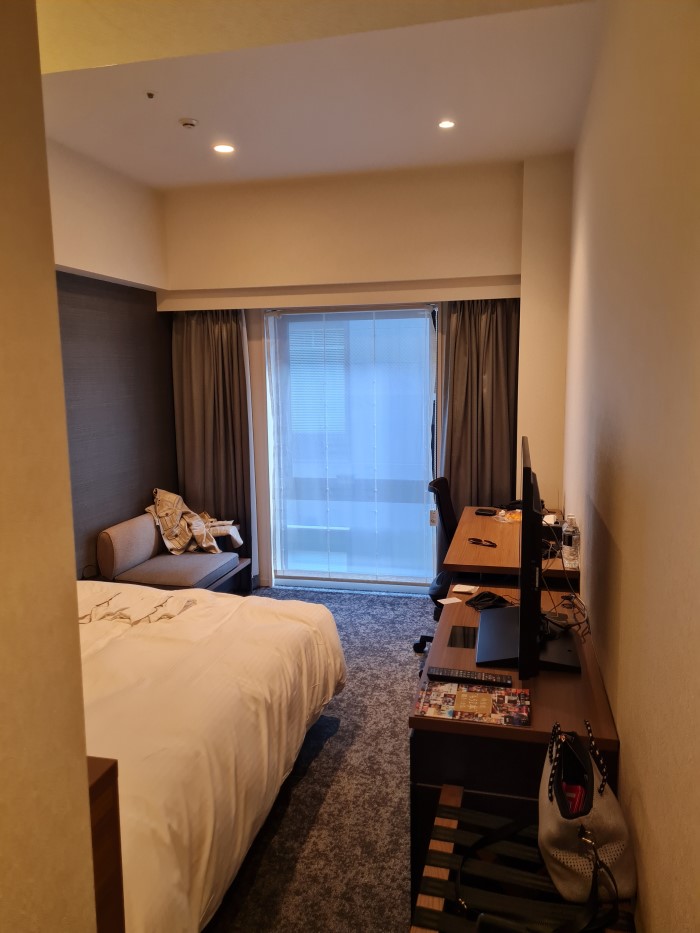 Photo of the double standard room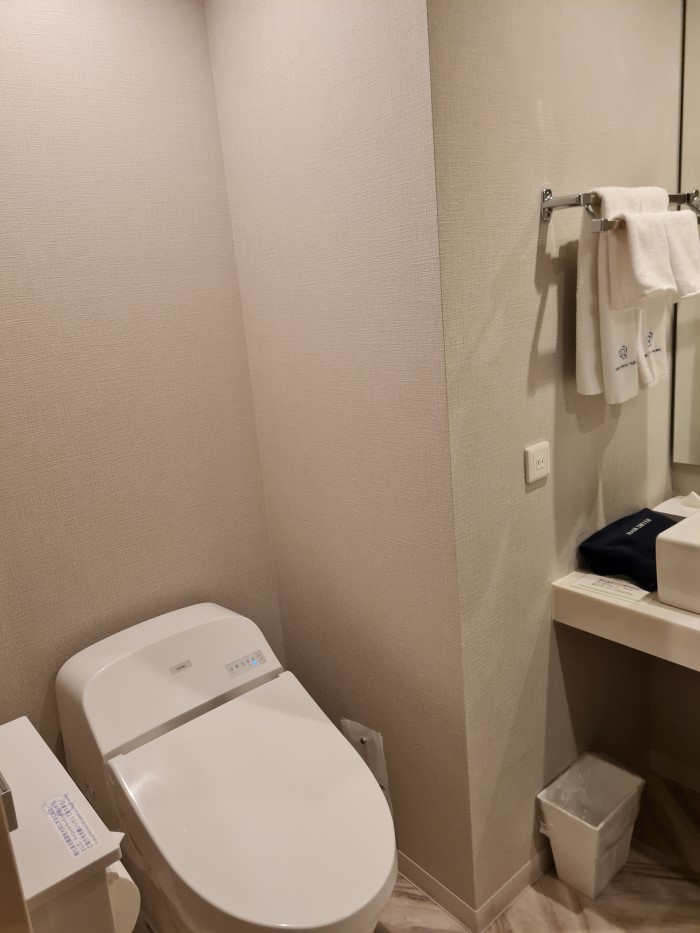 Photo of the bathroom - contains shower, toilet and bathtub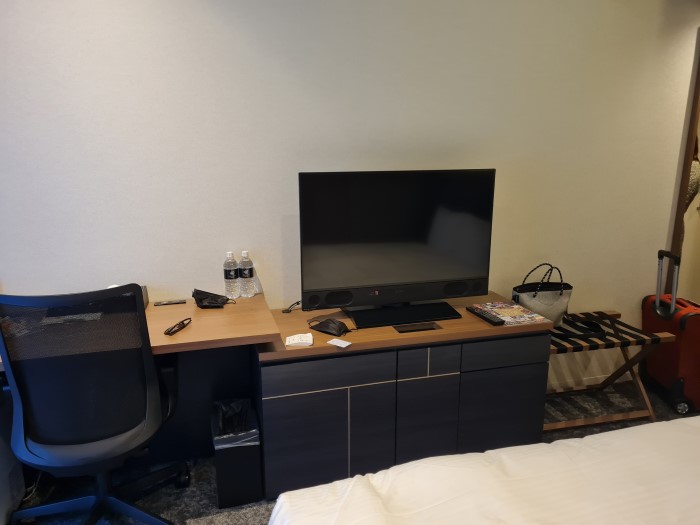 Photo of the TV
Accommodation Tax
| Room cost | Tax amount |
| --- | --- |
| Less than 10,000 yen | Free |
| 10,000 or more but less than 15,000 yen | 100 yen |
| 15,000 yen or more | 200 yen |
Things to do nearby
This hotel is located in Kyobashi and pretty much next to Tokyo Station. You can you this as your base to explore sites from Tokyo further.
A quick walk from the hotel will lead you to Tokyo's premier shopping district, Ginza. Here, you can indulge in a world-class shopping experience, from high-end fashion labels to unique local boutiques.
Culture enthusiasts will appreciate the hotel's walking distance to Tokyo National Museum, where you can explore a comprehensive collection of Japanese art and historical artifacts. For a dose of nature amidst the urban landscape, a stroll through the nearby Hibiya Park offers a tranquil respite.
There is also a bunch of convenience stores nearby such as a 7-11 downstairs right next to your hotel.
Who should stay here?
Generally this hotel is suited for the budget conscious traveler. It can also be great for couples and groups since the rooms are quite big for Tokyo (starting from 21 square meters).
They are not pet friendly so if you are traveling with a cat or dog, then I would recommend you look elsewhere.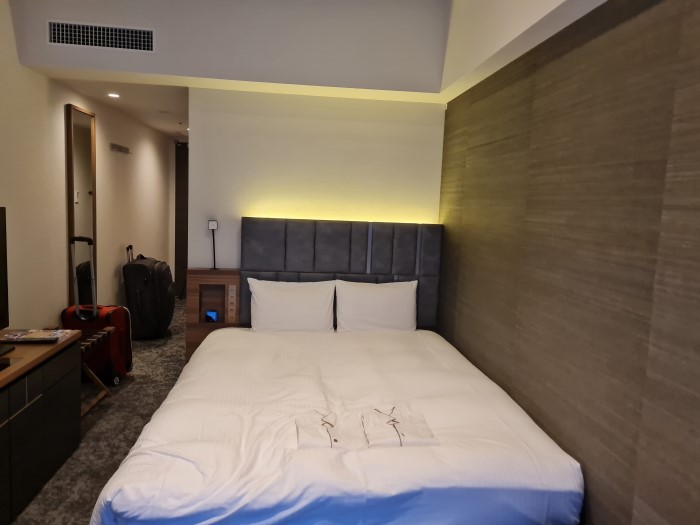 Photo of the bedroom
Tips and tricks for the best stay
Here are a few tips I would recommend to make your stay more pleasant though:
Since the check in times for the hotel is 2pm, you can opt for early check in. This will cost you around 1000 yen per hour and an the earliest check in time is 12pm. So if you want to check in at 12pm, then it would cost 2000 yen
Instead of carrying your luggage around Tokyo to wait for the check in times, they have a service to leave your luggage at the hotel and you can pick it up later.
If you have dirty clothes and require laundry services, I would suggest not to use the hotel's laundry service, but use the self-serve laundromat on the 10th floor. This comes out way cheaper than using the hotel's services - a 6kg load of clothes will cost around 500 yen!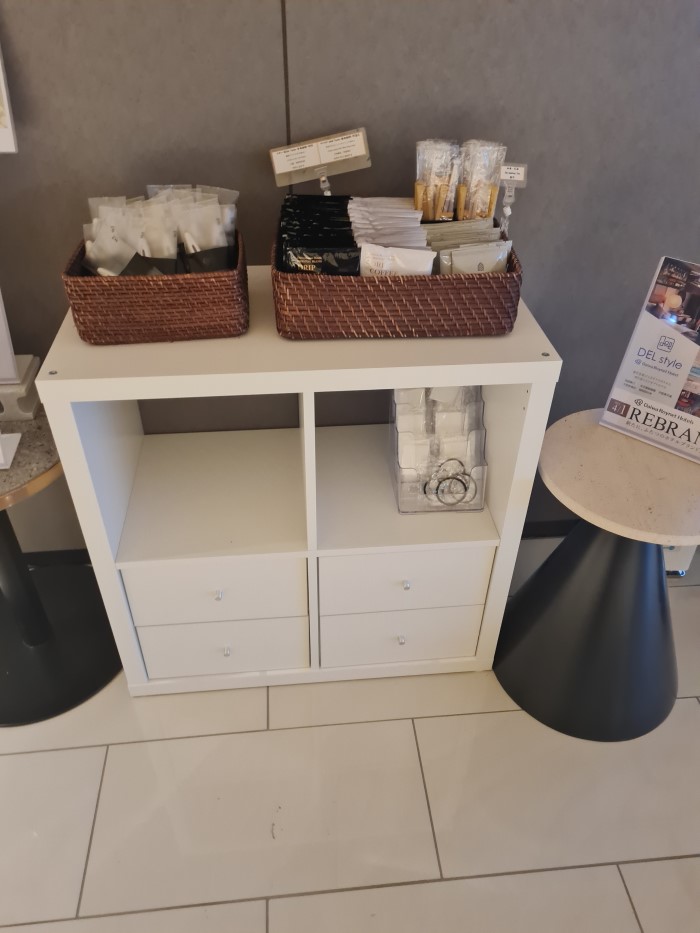 If you want extra amenities such as shower caps, you will need to speak to hotel staff. Extra amenities includes toothbrushes, tea, coffee, etc
The not so good at staying at Daiwa Roynet Hotel Tokyo Kyobashi
Although, I found the stay quite pleasant, there are a few things that I did not like about the hotel:
The rooms don't come with a lot of amenities that you would expect from 4 star hotels. If you want something extra like shower caps you will have to go down to the reception area and ask the staff.
Not too keen on the check in time of 2pm, you would have to wander around Tokyo a bit if you have arrived early
There is no gym or spa facilities
Final Thoughts
Overall I felt my stay at Daiwa Roynet Hotel Tokyo Kyobashi was a generally positive one. The hotel is a 4 star hotel with modern rooms and amenities. Like most things in Japan, it is very clean and well kept.
The rooms are quite spacious - starting at 21 square meters for the smallest room and contains the basics for your travels - such as showers, bathtub and good mattress for your rest. It also contains space for a table for you to get some work done as well.
The hotel is in a very good location (Kyobashi) and is a walking distance away from Ginza and attractions as the "Tokyo National Museum". You can use this as your base and go walk to Tokyo Station and use the subway to visit attractions such as Tokyo SkyTree, Imperial Palace, etc.
There are downsides though - such as no gym or spa facilities, amenities are limited and you will need to ask the hotel staff and check in times are late at 2pm!
See also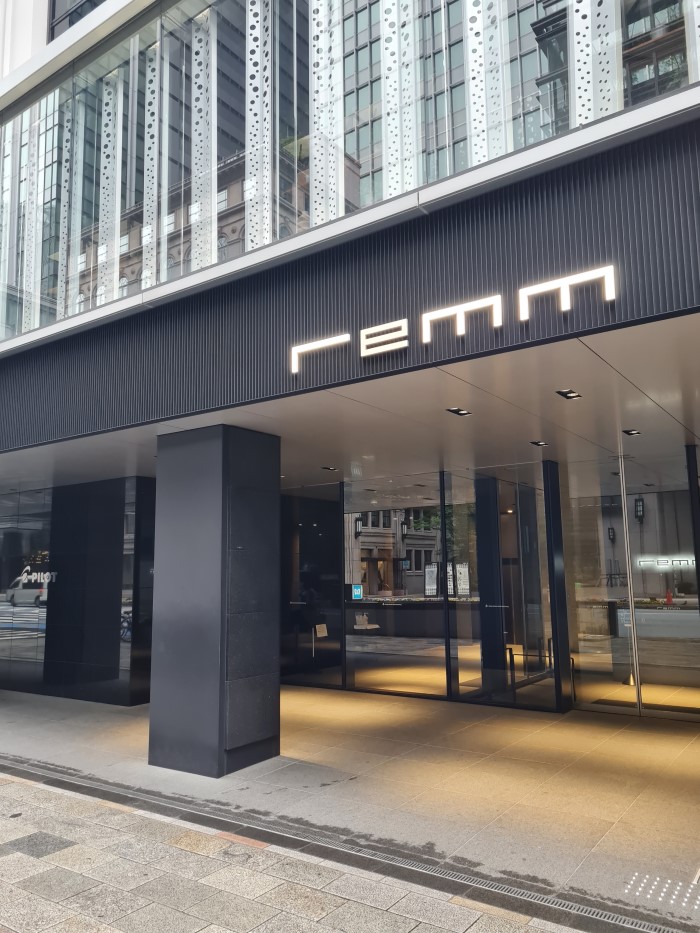 May 10, 2023
Discover the epitome of modern luxury and Japanese elegance at Remm Tokyo Kyobashi — an unforgettable hotel experience combining impeccable service and prime location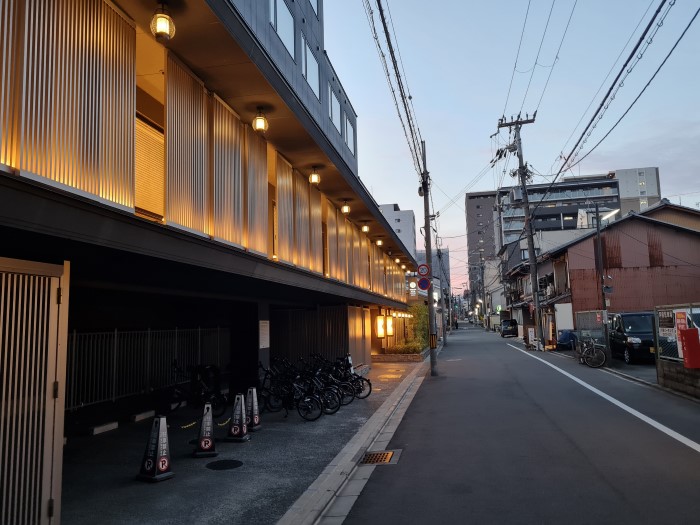 Apr 30, 2023
Experience Kyoto's timeless beauty at Oriental Hotel Kyoto Rokujo, where traditional hospitality and exquisite design blend seamlessly for an enchanting retreat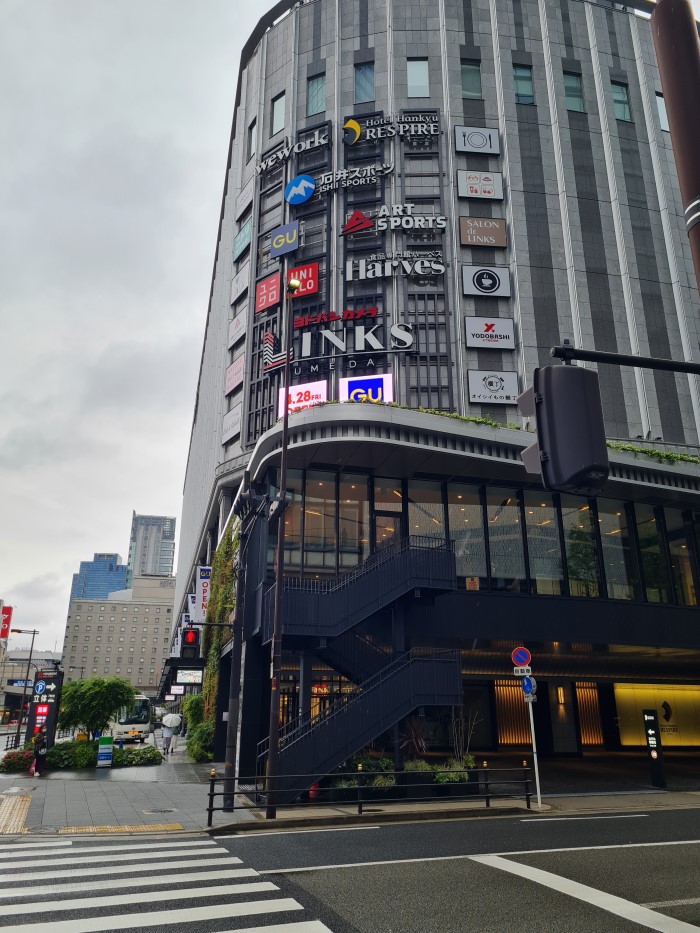 Apr 29, 2023
Hotel Hankyu Respire Osaka offers a perfect blend of elegance, exceptional service, and a prime location, ensuring a delightful and memorable stay in Osaka
About me
Hi there, I am James and I love exploring countries like Japan, Vietnam, and Singapore.
My blog focuses on budget travel and offers tips on how to save money while still having a great experience. I share honest reviews of hotels and restaurants, and my travel guides are designed to inspire others to embark on their own adventures.