Remm Shin Osaka Hotel Review
Discover the exceptional Remm Shin Osaka in our comprehensive hotel review. Learn about its prime location, cozy accommodations, amenities, and explore the exciting attractions nearby in the heart of Osaka.
May 19, 2023 | Read time 10 minutes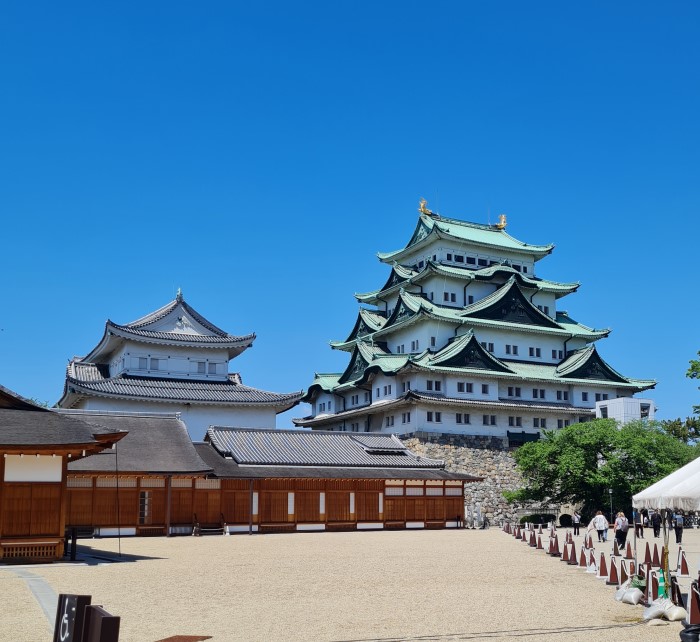 Table of contents
As part of my travel wishlist - I always wanted to visit Osaka Castle. Its one of those "Instagram-able" castles when you doom scroll through Japan travel feeds.
So to explore Osaka, I was looking for a hotel that is in a good location and can act as my base when exploring. I ended up choosing Remm Shin Osaka hotel.
It is a budget 3 star hotel with a great location. "Remm" in this case means sleep (Remm sleep) and it is located directly in Shin-Osaka station.
Hopefully this review will help you make up your mind.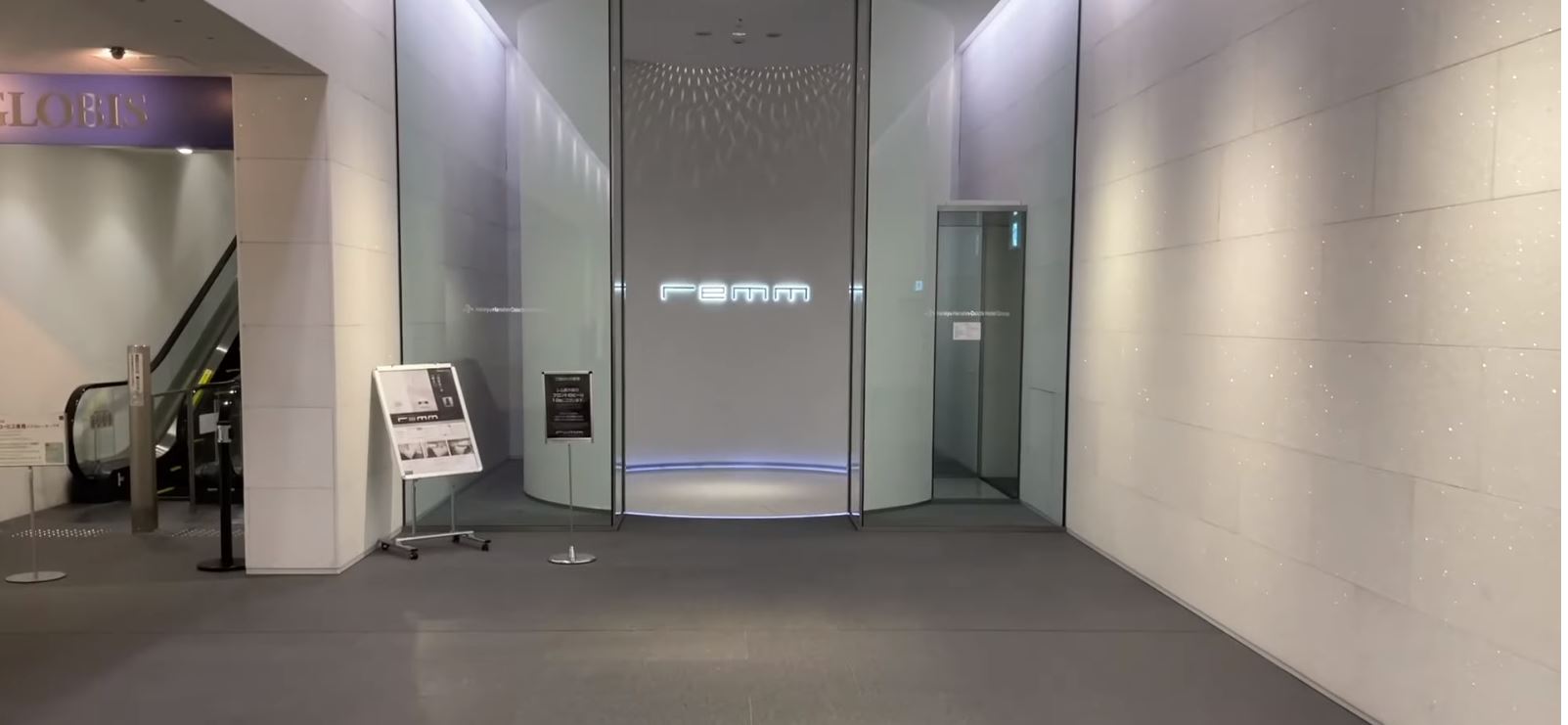 Front entrance to the hotel
Overview of the Hotel
Let's skip the preamble and dive right into this Remm Shin Osaka hotel review. Nestled in the heart of Osaka, this establishment offers its guests a truly exceptional experience, encompassing both comfort and accessibility.
The Remm Shin Osaka is one of the notable hotels under the Hankyu Hanshin hotel group, known for its reputation in delivering high-quality hospitality services.
Check in time is 2pm and check out time is 12pm. Hotel staff is available 24/7 and can speak English
Tip: Shin-Osaka and Osaka stations are different

Keep in mind that Shin-Osaka station is different to Osaka station. The Shin-Osaka station is for the Shinkansen bullet train while the regular "Osaka" station is for local trains.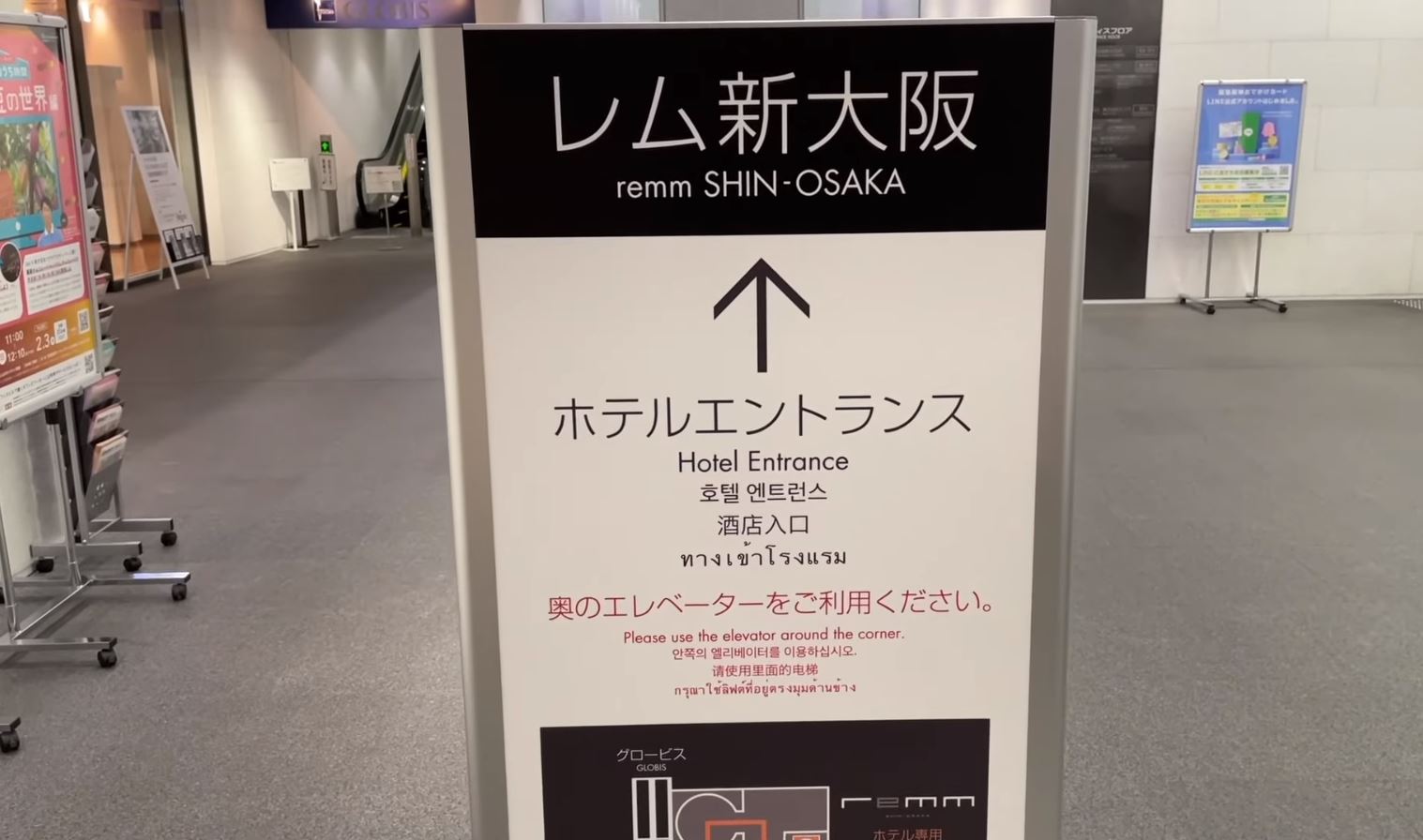 Location and How to Get There
The Remm Shin Osaka is located at 1 Chome-1-1 Miyahara, Yodogawa Ward, Osaka, 532-0003. Reachable at +81-6-7668-0606, this Osaka hotel's prime location ensures a convenient journey, regardless of your chosen means of transportation.
If you're planning to arrive by train, the hotel is directly connected to Shin-Osaka Station via the JR Shinkansen lines (Central Ticket Gate) and is a mere one-minute walk from the station's East Ticket Gate.
Subway users on the Midosuji Line will find the hotel just a short three-minute stroll from Shin-Osaka Station's North Ticket Gate.
From Osaka International Airport, a 25-minute shuttle bus ride will bring you right to the hotel's doorstep, making your journey hassle-free and comfortable.
Note: No parking

There is no hotel parking available for remm SHIN-OSAKA.
Rooms
The Remm Shin Osaka offers two types of accommodations: the Economy Double Room and the Twin Room. Each room, regardless of type, is designed to enhance the quality of sleep, boasting a unique blend of compactness and coziness.
The Economy Double Room measures 14.4㎡ with a bed size of 1400 x 1950, ideal for the single traveler seeking rest and relaxation at a basic rate of ¥22,300.
If you're traveling with a companion, the Twin Room provides a larger space at 20.6㎡, with two beds measuring 1100 x 2000 each, available at a basic rate of ¥35,500.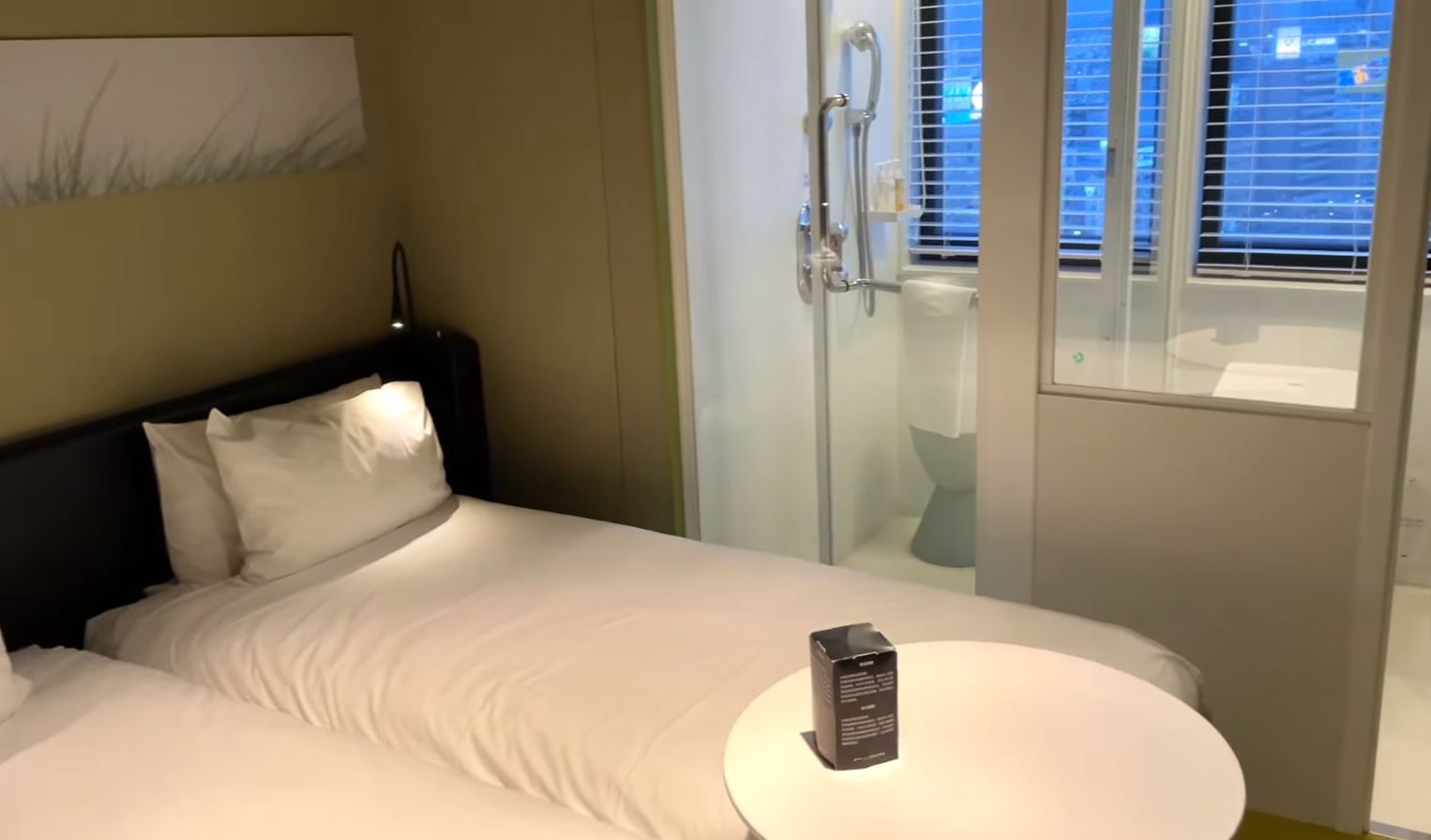 The twin room - 20 square meter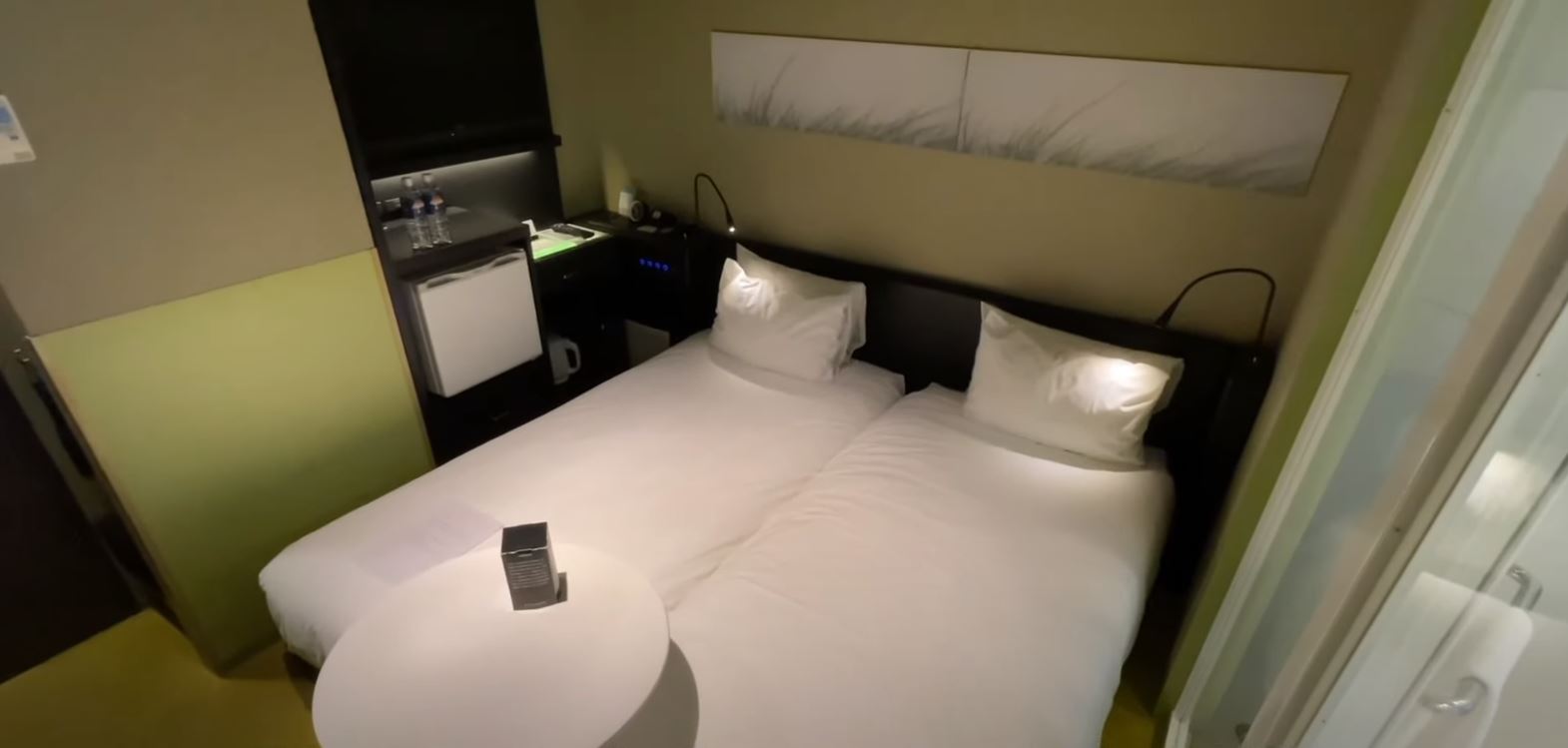 Note: Not all rooms have bathtubs

Economy double rooms are equipped with a shower only, but twin rooms have a bathtub. All rooms are equipped with a TOTO shower.
Amenities
Each room at Remm Shin Osaka is equipped with essential amenities such as towels, shampoo, conditioner, body and hand soap, nightwear, body wash towel, slippers, mineral water, and pillows.
If you need additional amenities, they are available in the lobby area, including toothbrushes, hairbrushes, and razors.
The rooms also feature a rain shower and a massage chair, promoting relaxation and comfort after a long day of exploring the city.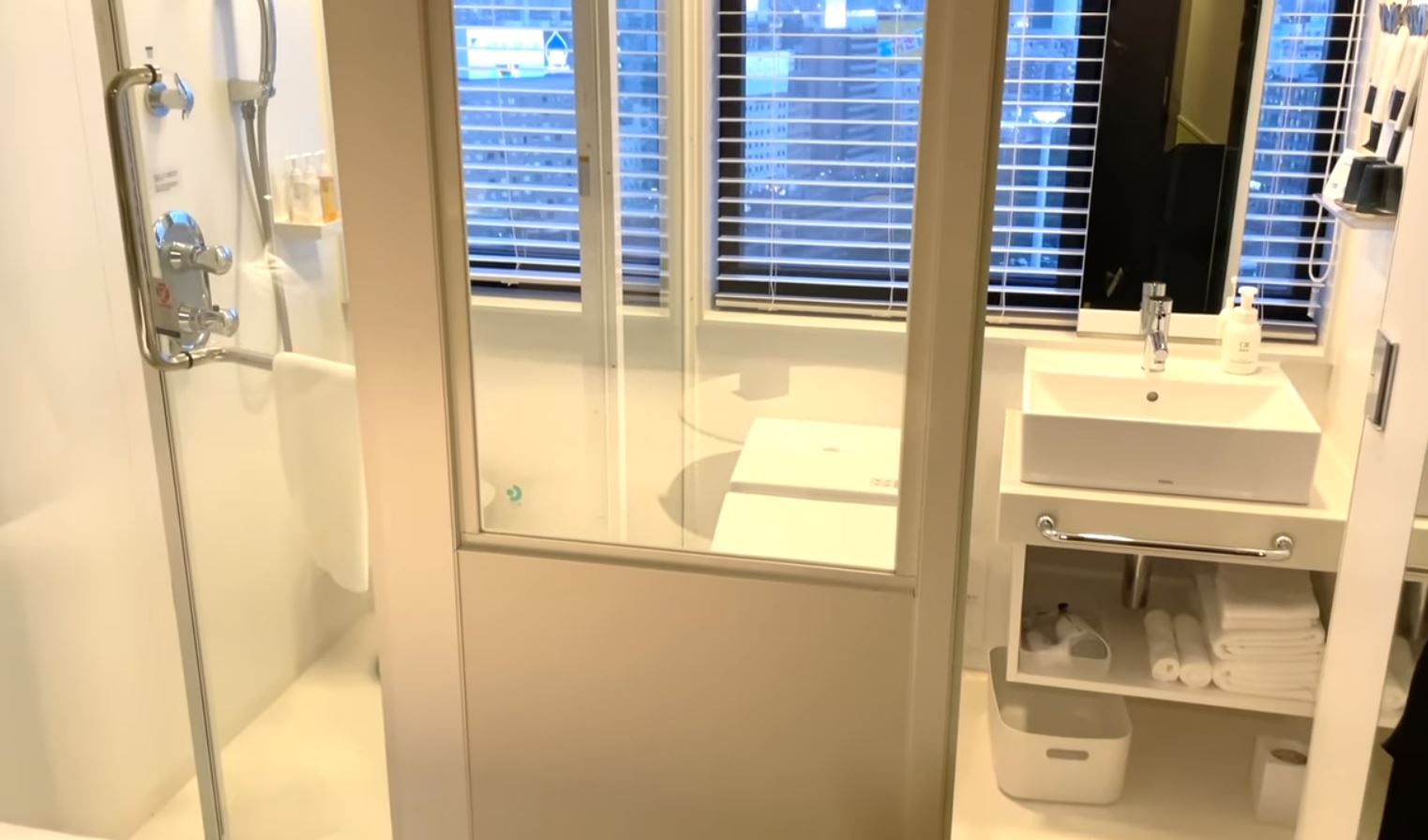 Photo of the bathroom - there is only a shower - no bathtub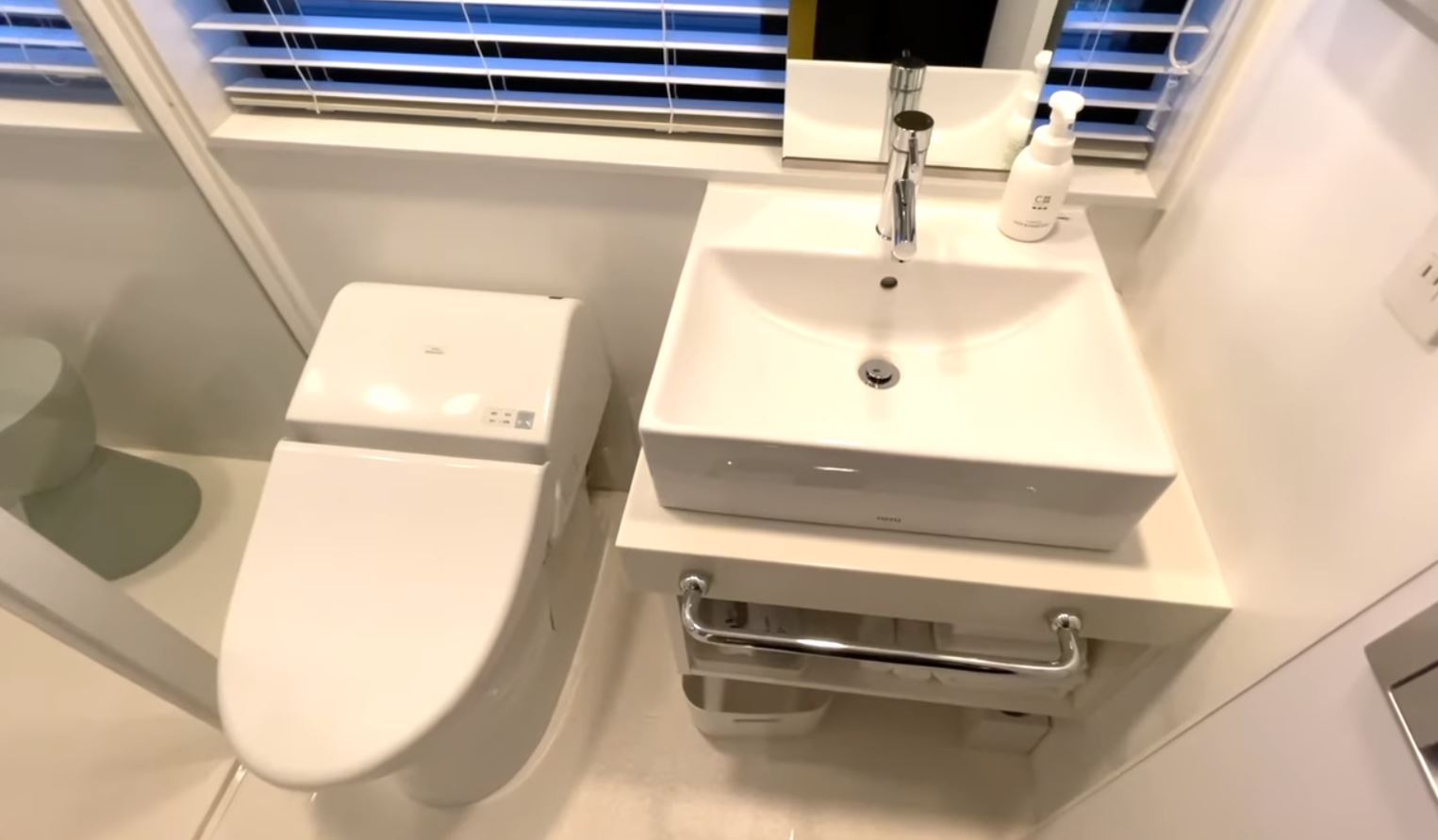 Photo of the toilet
Accommodation tax
One thing to keep in mind is the accommodation tax in Osaka. This just helps funding to keep Osaka a nice tourist spot for current and future travelers. The tax depends on the price of the room that you have booked for and it is charged per person per night.
| Room cost | Tax amount |
| --- | --- |
| Under 7000 yen | Free |
| Between 7000 and 14,999 yen | 100 yen |
| Between 15,000 and 19,999 yen | 200 yen |
| Over 20,000 yen | 300 yen |
In my case, the cost per night for my room was 16800 yen so I had to pay an extra 200 yen per night. This totalled up to be 600 yen since I stayed 3 nights. So its something to keep an eye out for!
Things to Do Nearby
Being centrally located, Remm Shin Osaka offers more than just comfort—it serves as a launchpad to an array of unique adventures and experiences in Osaka. Here are some must-see places and activities that shouldn't be missed:
Osaka Castle: This historic structure is a perfect blend of natural beauty and historical significance. It offers you the opportunity to soak in the beautiful architecture and learn about Osaka's rich past.
Shinsaibashi Shopping Arcade: Known as Osaka's premier shopping center, Shinsaibashi is a haven for shoppers, offering everything from high-end boutiques to traditional Japanese shops. Don't forget to check out Dotonbori, a nearby area known for its vibrant food scene and neon lights.
Universal Studios Japan: For an entertaining day out, head to Universal Studios Japan, where you can enjoy thrilling rides, shows, and attractions inspired by popular films and shows.
Umeda Sky Building: Looking for a panoramic view of Osaka? The Umeda Sky Building's Floating Garden Observatory offers a stunning cityscape, particularly beautiful during sunset.
Tsutenkaku Tower: Experience Osaka's retro charm at Shinsekai district and don't miss visiting the Tsutenkaku Tower. The area is also known for its unique cuisine, including kushikatsu (deep-fried skewers).
Osaka Aquarium Kaiyukan: One of Japan's most spectacular aquariums, this place offers a unique opportunity to explore marine life from the Pacific Rim in a highly immersive setting.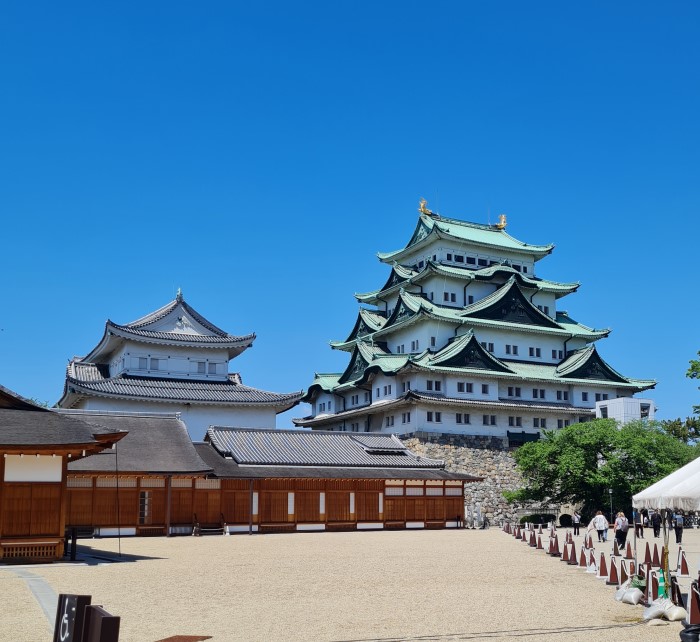 The Osaka castle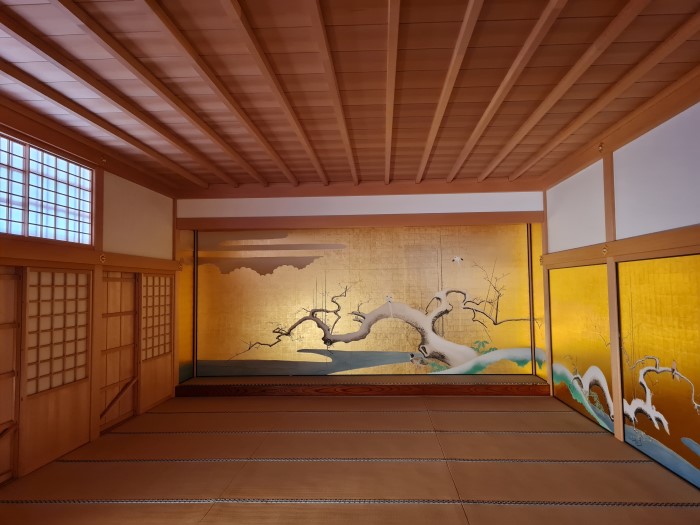 The Osaka castle palace - this is separate from Osaka castle
Is the Remm Shin Osaka Hotel Right for You?
Based on my personal experience, the Remm Shin Osaka is ideal for travelers seeking convenient access to the city without straining their budget. It caters well to individual tourists, couples, and even small families.
However, if amenities such as parking, a gym, or spa services are high on your priority list, this hotel may not be the best fit. You may want to consider more upscale, higher-priced options instead.
Furthermore, the hotel doesn't appear to accommodate pets readily, so if you're planning on traveling with furry companions, this hotel might not meet your needs.
Areas that can be improved
My stay at the Remm Shin Osaka was satisfactory, yet some aspects could benefit from enhancements.
Typical of budget-oriented hotels like Remm, in-room amenities are somewhat limited. Additional items such as shower caps must be requested from the hotel staff.
The economy rooms, though cost-efficient, are quite compact. With a space of 15 square meters, they are pretty basic, offering only a shower with no bathtub. However, if - budget is your main consideration, this might not be a significant issue.
The rooms feature a massage chair, a nice luxury, but it may seem to unnecessarily occupy space, especially if you find little use for it, as was the case for me.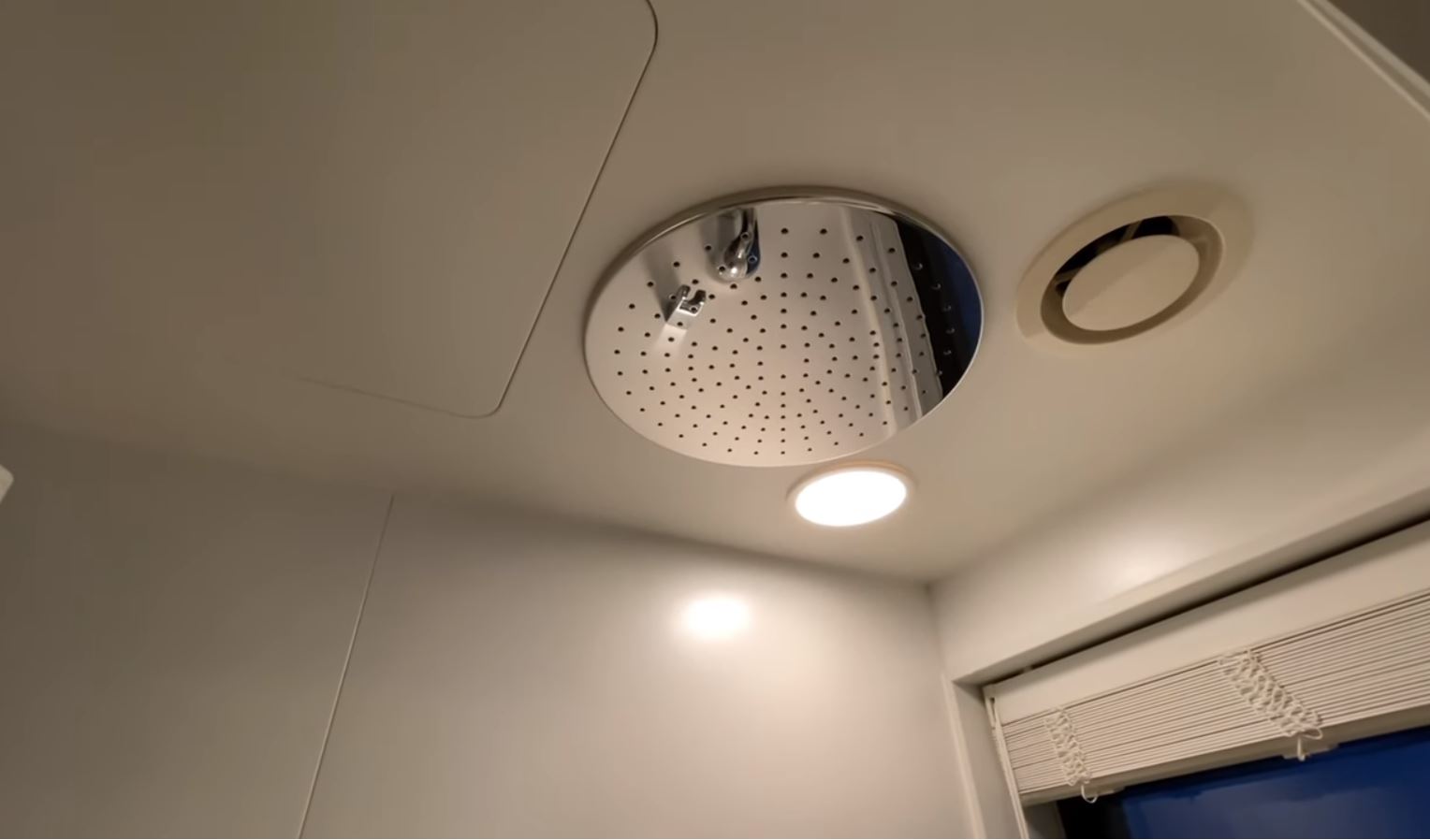 Making the Most of Your Stay at Remm Shin Osaka
With the hotel's check-in time being as late as 2pm, early arrivals can deposit their luggage with the staff, freeing up time to discover the delights of Akihabara rather than waiting idly.
Families with young children will be pleased to know that the hotel accommodates children under six at no extra charge.
Maximize the convenient location near JR line stations by making good use of your JR pass.
If laundry is on your to-do list, it may be more beneficial to skip the hotel's laundry service. Instead, opt for the coin-operated laundromat nearby or the one located within the hotel for a more budget-friendly solution.
Conclusion
To wrap up this Osaka hotel review, the Remm Shin Osaka is an ok place to stay to explore Osaka further. I guess the hotel did what it advertised - giving you a great place to sleep, with good location and within budget. I stayed at the twin room so I could make use of the bathtub and massage chair.
You pretty can get to the hotel within a minute walk as you step of Shin-Osaka station (from the Shinkansen bullet train).
There are a few downsides though, there is no parking or gym. So if you travel by car or need to be active, then this hotel is not for you. Amenities are quite bare bones - if you need things like shower caps, you will have to contact reception.
See also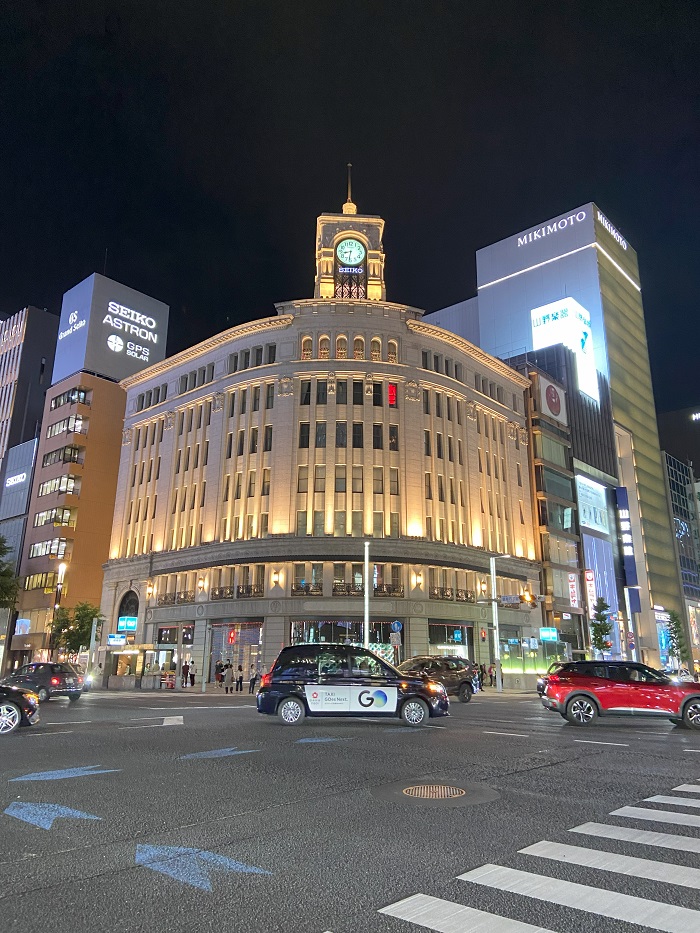 May 16, 2023
Get some serious shopping done with our Remm Plus Ginza hotel review - cozy rooms, good location, and getting your rem sleep done!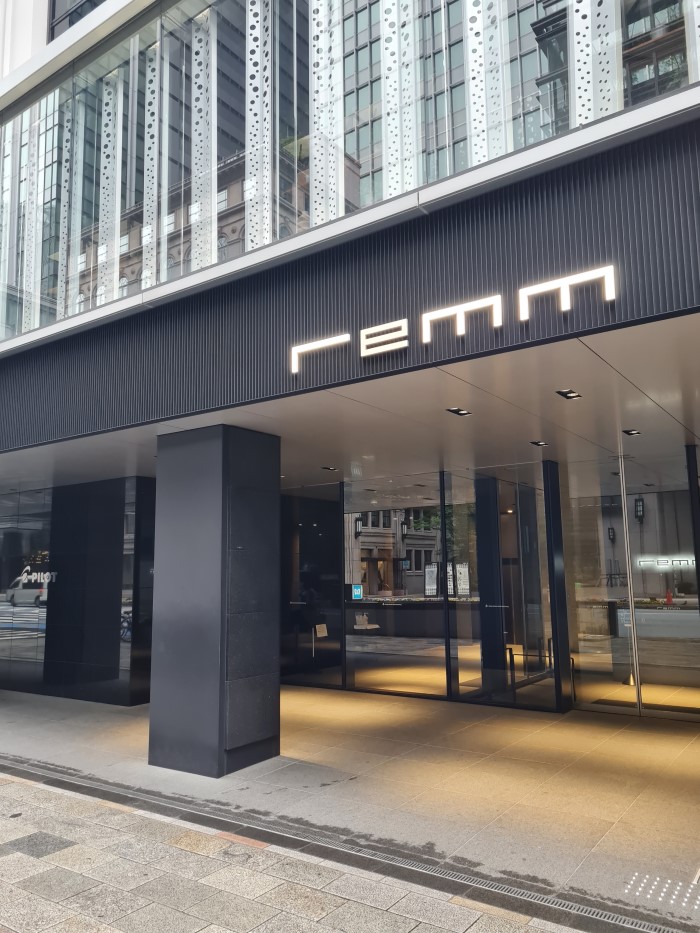 May 16, 2023
Discover the perfect blend of modern comfort and vibrant location at Remm Roppongi Tokyo through our comprehensive hotel review.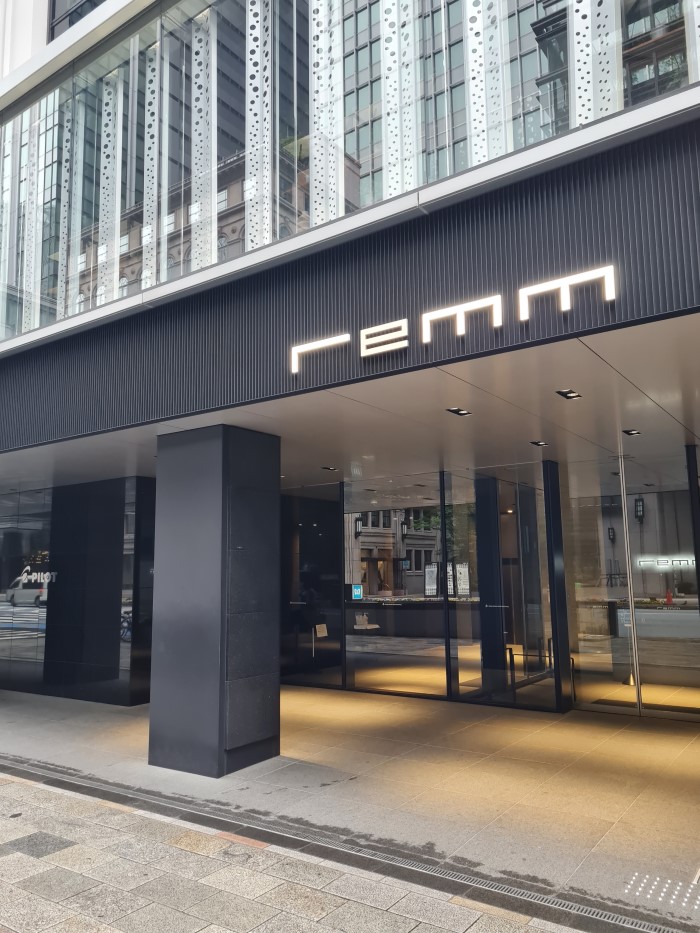 May 10, 2023
Discover the epitome of modern luxury and Japanese elegance at Remm Tokyo Kyobashi — an unforgettable hotel experience combining impeccable service and prime location
About me
Hi there, I am James and I love exploring countries like Japan, Vietnam, and Singapore.
My blog focuses on budget travel and offers tips on how to save money while still having a great experience. I share honest reviews of hotels and restaurants, and my travel guides are designed to inspire others to embark on their own adventures.