Remm Akihabara Hotel Review
Discover the bustling heart of Tokyo with our in-depth Remm Akihabara hotel review. Find out why this hotel, boasting cozy rooms, top-notch amenities, and direct connection to transportation hubs, is a perfect haven amidst the vibrant Akihabara district.
May 17, 2023 | Read time 9 minutes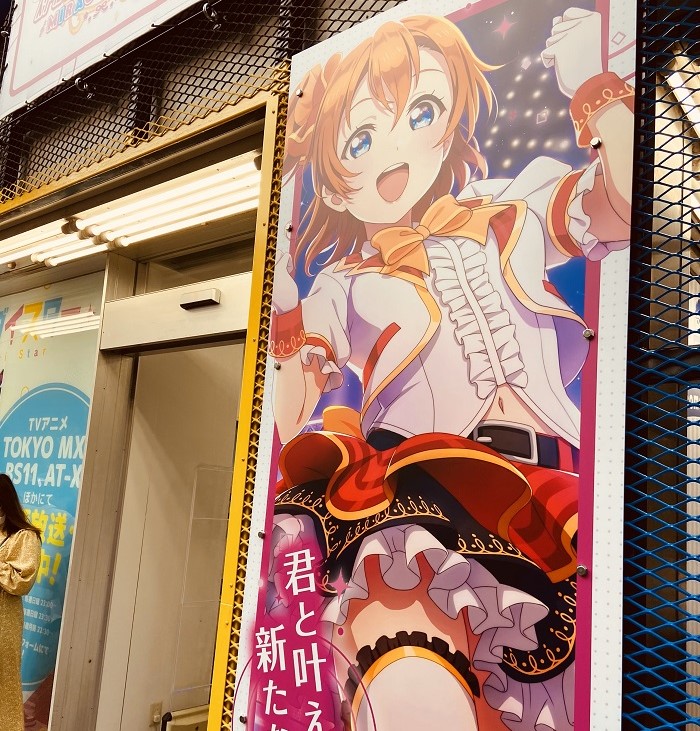 Table of contents
On my recent trip to Japan - being a huge anime and gaming fan - I wanted to explore Akihabara.
So picked the Remm Akihabara as my base to get some good sleep and visit all the Akihabara spots.
I ended up staying 2 nights at the hotel in the Twin Room and hopefully this review can help you decide if the hotel is worth staying or not!
Overview of the Hotel
If Tokyo's electric buzz has attracted your adventurous spirit, then your search for a home-away-from-home ends at the Remm Akihabara located at 1 Chome-6-5 Kanda Sakumacho, Chiyoda City, Tokyo 101-0025.
This contemporary, well-located lodging is built by the Hankyu Hanshin hotel group, known for their budget friendly accommodations across Japan.
Both business and leisure travelers will appreciate the streamlined check-in and check-out processes, with times set at 2pm and 12pm respectively, ensuring a seamless transition into the vibrant Akihabara neighborhood.
English-speaking staff are always on hand to provide assistance, making this Akihabara hotel review a must-read for international travelers.
Location and How to Get There
Convenience is a priority when it comes to the location of Remm Akihabara.
This hotel is directly connected to the JR Akihabara Station, offering effortless access to the heart of Akihabara.
From the bustling Tokyo Station, it's a mere two-stop, four-minute journey on the JR Line to the Akihabara Station Central (Chuo) Exit.
If you're traveling via the Tsukuba Express or Tokyo Metro Hibiya Line, convenient exits will also lead you to this central haven.
Moreover, for those flying into Tokyo, getting to the Remm Akihabara is straightforward.
From Tokyo International Airport, a quick ride on the Keisei Skyliner to Nippori station, followed by the JR Yamanote Line/Keihin-Tohoku Line, will see you at Akihabara station in approximately 45 minutes.
Similarly, Haneda Airport offers a seamless 40-minute transit via the Tokyo Monorail and JR Yamanote Line/Keihin-Tohoku Line.
Rooms
Rooms at the Remm Akihabara strike the perfect balance between comfort and functionality, offering high-quality sleep in a compact yet cozy setting.
Two room types cater to the diverse needs of guests.
The economy double room, with a room size of 14.3 square meters and a 1400 x 2000 sized bed, is perfect for the solo traveler or couple, while the more spacious twin room, offering 23 square meter of space and two 1100 x 2000 beds, suits families or friends traveling together.
Note: All rooms have only showers. There is no bathtub!
Amenities
The list of amenities in this Remm Akihabara hotel review makes clear that guests' needs are a top priority. Each room is equipped with a rain shower, TV, massage chair, and top-quality mattress. Plus, the usual hotel amenities such as towels, nightwear, slippers, and a selection of toiletries including shampoo, conditioner, body soap, and hand soap are provided.
Accommodation tax
Since October 1 2021, along with your hotel room cost, you will also have to pay a "accommodation tax". This tax is from the local Tokyo Government and is mainly used for improving Tokyo city and make it more attractive for tourists!
The tax amount is based on per person per night and only applies to your room charge and not things like breakfast.
| Room cost | Tax amount |
| --- | --- |
| Less than 10,000 yen | Free |
| 10,000 or more but less than 15,000 yen | 100 yen |
| 15,000 yen or more | 200 yen |
Note: Usually the price will be inclusive of the accommodation tax.

So its best to check first.
Things to Do Nearby
Located in the heart of Akihabara, also known as Electric Town, the Remm Akihabara gives guests front-row seats to Tokyo's most iconic experiences.
From neon-lit streets lined with electronics stores to manga and anime shops, Akihabara pulsates with a unique energy that beckons explorers from around the world. Known for the largest electronics store in the world, Yodobashi Akiba, Akihabara offers a unique blend of traditional and modern Japanese culture.
Yodobashi Akiba: This is the largest electronics store in the world, and a paradise for tech-lovers. You'll find everything from cameras and computers to games and gadgets.
Maid Cafes: Speaking of maid cafes, they are one of Akihabara's unique attractions. Staff dressed in maid costumes serve food and perform for customers. Popular spots include @home café and Maidreamin'.
Anime and Manga Shopping: Stores like Animate, Mandarake, and the Gundam Cafe offer everything from popular manga and anime merchandise to collectible figures and limited-edition items.
Try Pachinko: Experience Japan's popular mechanical game that's similar to pinball. You'll find numerous Pachinko parlors across Akihabara.
Video Game Shopping: Akihabara is also known for its video game stores. Retro Game Camp and Super Potato are well-stocked with classic and hard-to-find video games.
See the Kanda Myojin Shrine: This Shinto shrine, close to Akihabara, is over a thousand years old. It's known for its beautiful architecture and peaceful atmosphere.
Check Out the Gachapon Hall: Gachapon are Japanese toy vending machines that dispense capsules with a random toy inside. Akihabara's Gachapon Hall is filled with hundreds of these machines, making it a fun stop for people of all ages.
Visit Don Quijote Akihabara: This multi-floor store sells just about everything, from food and household items to cosplay costumes and electronics.
Who should stay here?
I would recommend that this hotel is for travelers who are budget conscious and only want a place to stay for a night or two. The location is great though if you want to explore Akihabara.
The rooms are quite bare bones and the amenities that comes with is pretty small.
If you are traveling with a family or large group, then I would suggest to look at other options around.
The hotel is not too friendly if you require things like parking, gym or spa. If you have pets the hotel staff can accommodate, but there is not much space for your furry friends to move around.
Tips and tricks for the best stay
Since the hotel check in time is quite late - 2pm, you can let the staff take your luggage if you have arrived early. This way, you can explore Akihabara instead of sitting and around and waiting for the check in time.
If you have children under 6, the hotel staff can accommodate and that they can stay free of charge.
Make Use the JR pass since the hotel is a quick walk away from stations that support the JR lines.
If you need to do laundry, I would not recommend to use the hotel's laundry service. Just use the coin operated laundromat nearby or there is one located within the hotel itself.
My Cons for staying at Remm Akihabara hotel
While I have stayed in the twin room for 2 nights, I did find it ok. But there could be a lot to be improved.
The rooms are quite small and there is no bathtub.
There is a massage chair - but I found myself not using it. So it ended up taking up more space
The hotel does not have parking, gym and spa.
Conclusion
In this Akihabara hotel review, it's clear that the Remm Akihabara, with its unbeatable location, comfortable rooms, and excellent amenities, provides an exceptional stay for any Tokyo visitor. Its connection to major transportation lines ensures a convenient exploration of Tokyo's vibrant metropolis, while its cozy, well-appointed rooms offer a soothing retreat at the end of a full day. Experience the unique cultural mesh that is Akihabara, and make Remm Akihabara your urban nest in Tokyo's heart.
See also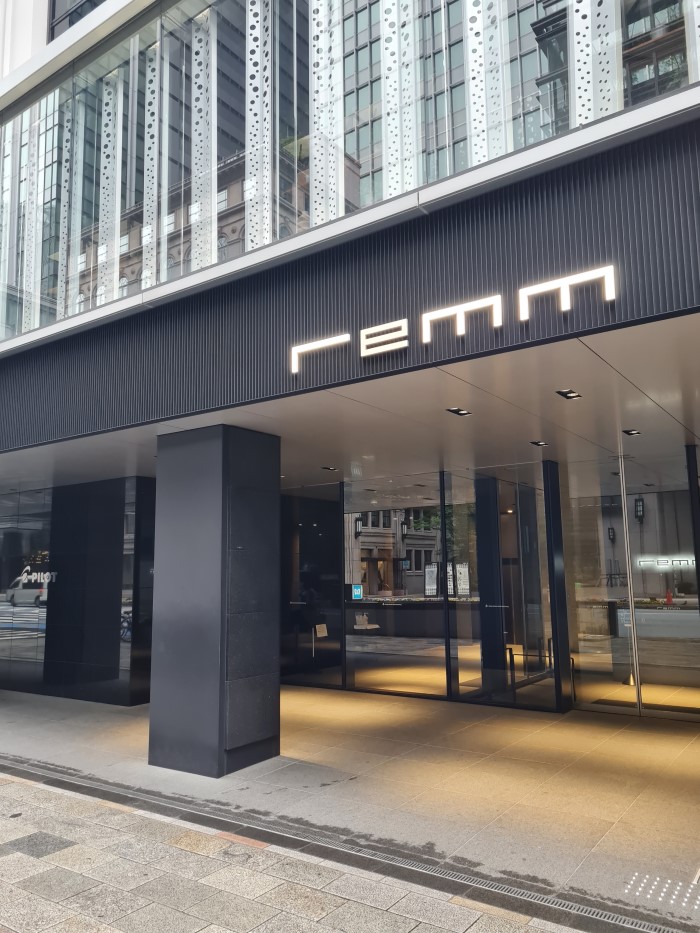 May 17, 2023
Experience Tokyo from the heart of the city at Remm Hibiya Hotel. Our review covers everything from room options and amenities to nearby attractions, ensuring your stay in Japan's bustling capital is unforgettable.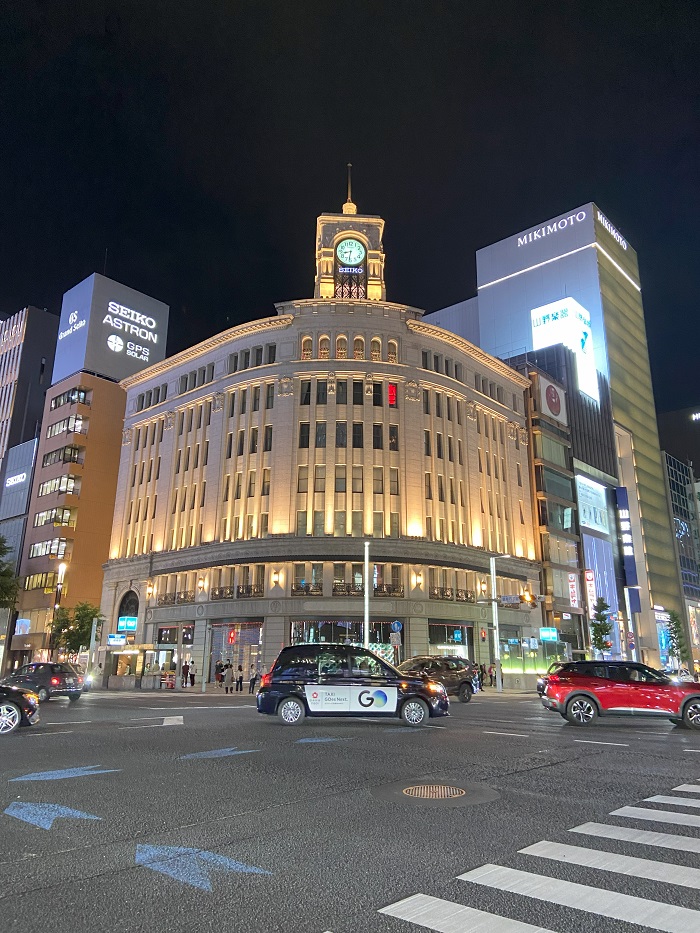 May 16, 2023
Get some serious shopping done with our Remm Plus Ginza hotel review - cozy rooms, good location, and getting your rem sleep done!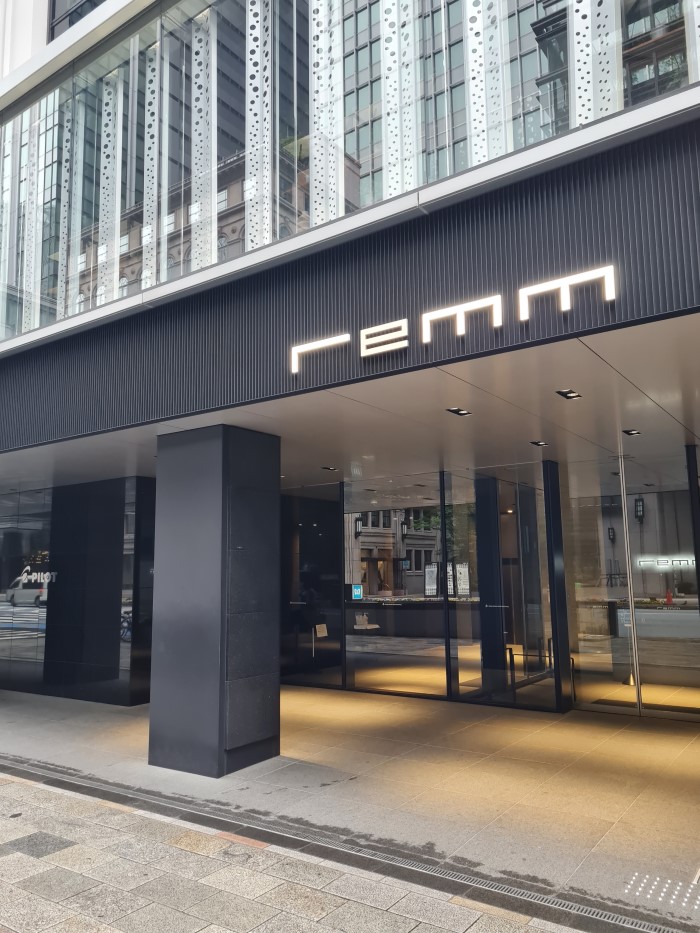 May 16, 2023
Discover the perfect blend of modern comfort and vibrant location at Remm Roppongi Tokyo through our comprehensive hotel review.
About me
Hi there, I am James and I love exploring countries like Japan, Vietnam, and Singapore.
My blog focuses on budget travel and offers tips on how to save money while still having a great experience. I share honest reviews of hotels and restaurants, and my travel guides are designed to inspire others to embark on their own adventures.