Remm Plus Ginza Hotel - Review
Get some serious shopping done with our Remm Plus Ginza hotel review - cozy rooms, good location, and getting your rem sleep done!
May 16, 2023 | Read time 9 minutes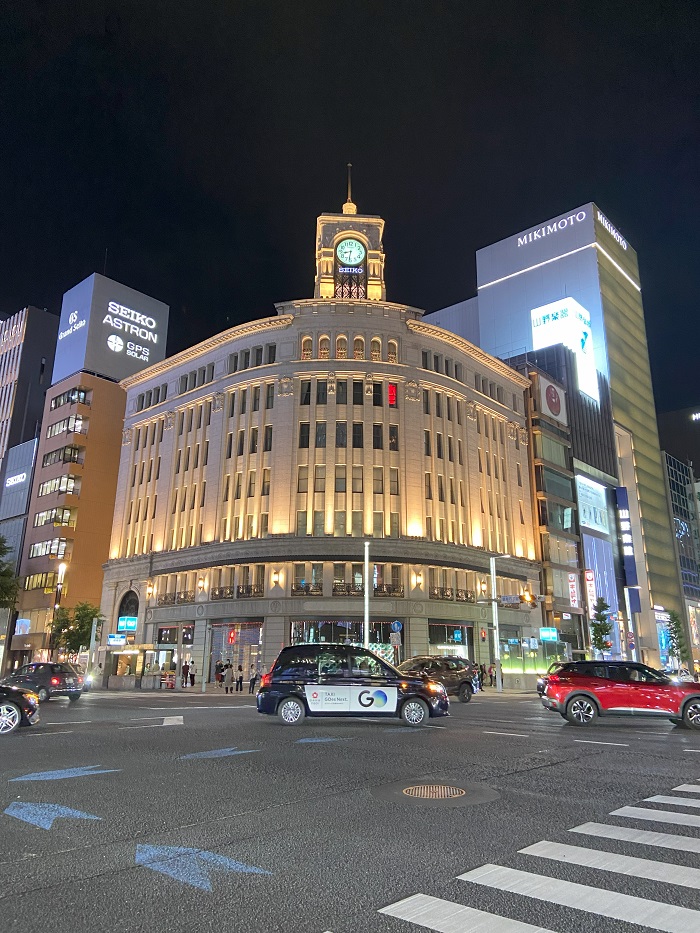 Table of contents
Having recently traveling around Tokyo, I was planning a day trip to Ginza to get some serious shopping done.
This is when I realised it is going to take more than a day so I had to book a hotel. This post is a review on my one night stay at the Remm Plus Ginza hotel.
Overview of the Hotel
Located in the doorsteps of Ginza the Remm Plus Ginza hotel is awesome for rest and as a base for exploring Ginza.
This hotel is part of the prestigious Hankyu Hanshin Hotel Group and has been serving travelers since the grand opening on 24th December 2019.
The hotel is a 4 star hotel is is quite budget friendly.
The hotel check in time is 2pm and check out time is 12pm with the hotel staff being available 24/7 and can speak English! To contact the hotel use TEL: +81-3-6866-0606
Note about taxis

Take a note of the phone number of +81-3-6866-0606 - this will be useful if you intend to travel by taxi. I have found that when I get picked up by a taxi driver that does not speak English, all you need to do is to give them the telephone number.

They just enter it into their GPS system and it will pop up the hotel address. This is a lot easier than trying to communicate to them the address in Japanese (since some of them cannot read English letters)!
Location
Positioned at 8 Chome-11-11 Ginza, Chuo City, Tokyo 104-0061, Remm Plus Ginza is just a couple of minute walk away from the main Ginza shopping district.
You can reach the hotel by a quick four-minute stroll from JR Shimbashi Station or Shimbashi Station on the Toei Asakusa Line.
Alternatively, it's a brief seven-minute walk from Ginza Station on the Tokyo Metro Ginza, Marunouchi, and Hibiya Lines.
How to get to the hotel from the airport?
The hotel is easy to get to from both airports - Haneda or Narita.
Whether it's Narita or Haneda Airport, convenient train routes have you covered.
You'll find yourself at Remm Plus Ginza in about 1 hour 30 minutes from Narita Airport or a short 40 minutes from Haneda Airport.
Rooms
The Remm Plus Ginza prides itself on its compact yet cozy rooms, designed to enhance the quality of sleep for its guests.
Each room features a premium mattress, rain shower, and a massage chair to ensure relaxation after a day of exploration.
There's a selection of double, twin, and corner twin rooms, ensuring you find the perfect match for your stay.
The double rooms, a snug 18 square meters, start at 34,300 yen, while the twin rooms offer a bit more space at 23.0 square meters, costing 44,200 yen. For those desiring more room, the corner twin rooms are a spacious 27.2 square meters and are priced at 47,500 yen.
Accommodation tax
Since October 1 2021, along with your hotel room cost, you will also have to pay a "accommodation tax". This tax is from the local Tokyo Government and is mainly used for improving Tokyo city and make it more attractive for tourists!
The tax amount is based on per person per night and only applies to your room charge and not things like breakfast.
| Room cost | Tax amount |
| --- | --- |
| Less than 10,000 yen | Free |
| 10,000 or more but less than 15,000 yen | 100 yen |
| 15,000 yen or more | 200 yen |
Note: Usually the price will be inclusive of the accommodation tax.

So its best to check first.
Amenities
Each room at Remm Plus Ginza comes fully stocked with amenities like towels, shampoo, conditioner, body soap, hand soap, nightwear, a body wash towel, slippers, and mineral water.
The inclusion of a dedicated Wifi connection, TV, shower, massage chair, and premium mattress ensures you experience unparalleled comfort during your stay.
List of Things to Do Nearby
The bustling city of Tokyo offers a plethora of experiences and sights, many of which are easily accessible from Remm Plus Ginza. Ascend the Tokyo Skytree and maybe catch a glimpse of Mt. Fuji on a clear day. Pay homage to the faithful Hachiko statue at Shibuya station or get lost in the sea of people at the world's busiest crosswalk, the Shibuya Crossing.
Culture enthusiasts can spend hours at the Tokyo National Museum, while those with a penchant for luxury shopping can explore the flagship stores in Ginza. And don't miss out on the eccentricity of Harajuku, or the bright lights of Akihabara, Tokyo's Electric Town.
Who should stay here?
From my experience, this hotel would be good for travelers who are looking for a hotel that has good location and does not hurt the budget.
It would be suitable for single travelers, couples and even small families.
If you need things like parking, gym or spa then this hotel does not offer that. You will need to have a look at fancier/ higher priced hotels.
Additionally, the hotel does not seem too pet friendly, so traveling with pets could be a problem with this hotel.
Tips and tricks for the best stay
Consider using the local convenience stores nearby. Like most Remm hotels, a 7-11 is downstairs on the ground floor. The hotel does provide things like drinks and amenities in vending machines, but this is quite limited. You can get better selection at 7-11 or Family Mart.
If you have a lot of laundry to do, the use the laundromat instead of the hotel's laundry service. This will save you alot if you have a big load
If you are traveling with kids, the hotel does not charge extra if your child is under 6 years old!
Make use of your JR pass since we can go to this hotel with stations that support the JR lines - eg Tokyo Station
The not so good at staying at Remm Plus Ginza Hotel
While my stay at this hotel is generally a positive experience, I found that there were a few things that have annoyed me. It may not be a problem for you, so take this with a grain of salt:
Like other 4 star or lower hotels, you will need to ask for any specific amenities - such as shower caps
Check in times are quite late at 2pm and theres not much flexibility. If you want to check in early, you can pay 1000 yen per hour.
The massage chair is great if you want a massage after a long day of exploring, but I found I did not need it. So it took space in the room!
Conclusion
Overall I found the stay quite good - even though I stayed for one night, I would consider staying at this Remm Plus Ginza hotel in the future.
The main positive that I got from my stay was that the location was great (just next to Ginza) and the hotel is quite new - just built since 2019.
The hotel would be more suited to someone who wants a prime location but looking at the budget. I would recommend this to singles, couples or even small families.
If you are traveling with pets or need facilities such as parking, gym or spa - then I would suggest you review closely.
See also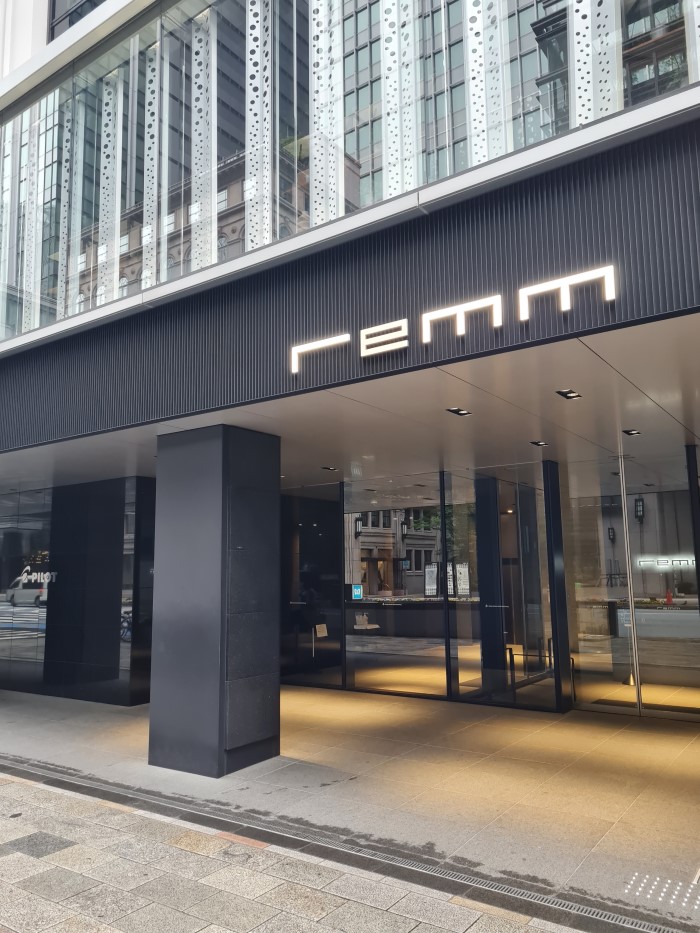 May 16, 2023
Discover the perfect blend of modern comfort and vibrant location at Remm Roppongi Tokyo through our comprehensive hotel review.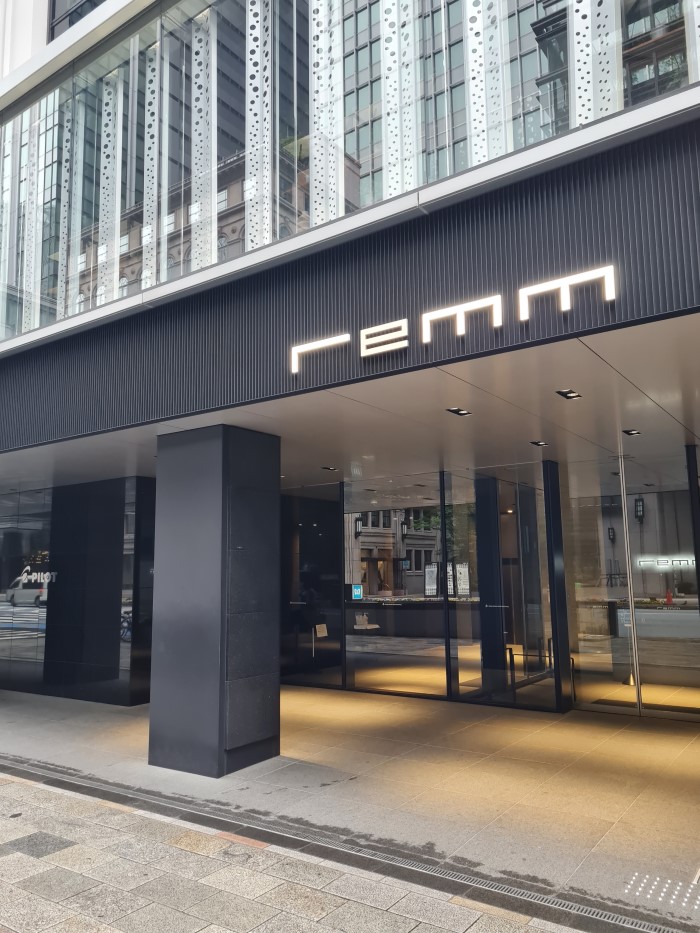 May 10, 2023
Discover the epitome of modern luxury and Japanese elegance at Remm Tokyo Kyobashi — an unforgettable hotel experience combining impeccable service and prime location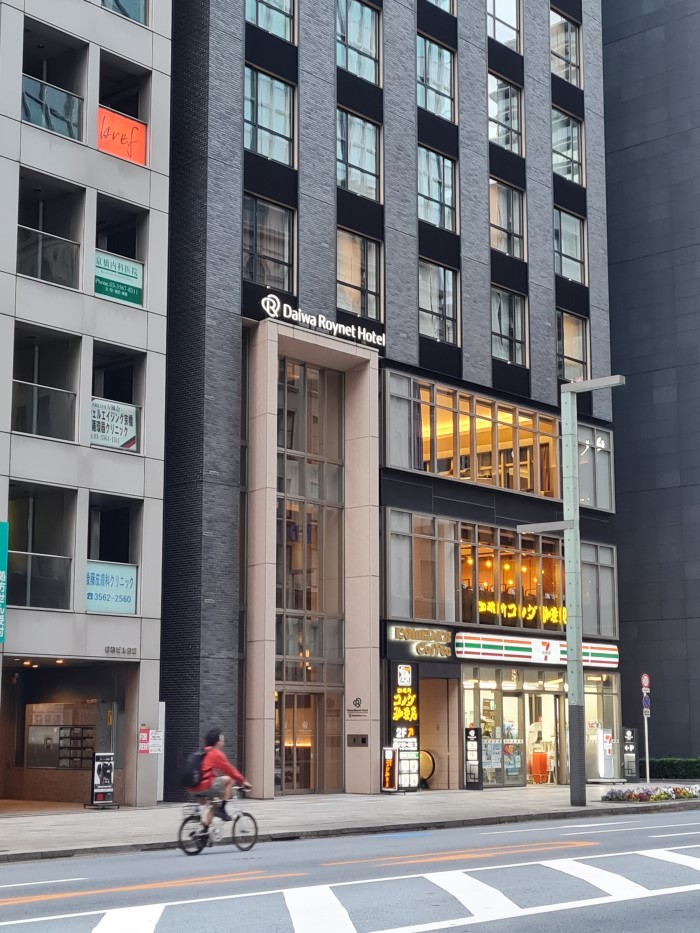 May 12, 2023
Dive into our captivating experience at the Daiwa Roynet Hotel Tokyo Kyobashi. Nestled in the heart of Tokyo, this hotel offers a harmonious blend of modern design, comfortable amenities, and traditional Japanese hospitality.
About me
Hi there, I am James and I love exploring countries like Japan, Vietnam, and Singapore.
My blog focuses on budget travel and offers tips on how to save money while still having a great experience. I share honest reviews of hotels and restaurants, and my travel guides are designed to inspire others to embark on their own adventures.