Remm Roppongi Tokyo- Hotel Review
Discover the perfect blend of modern comfort and vibrant location at Remm Roppongi Tokyo through our comprehensive hotel review.
May 16, 2023 | Read time 10 minutes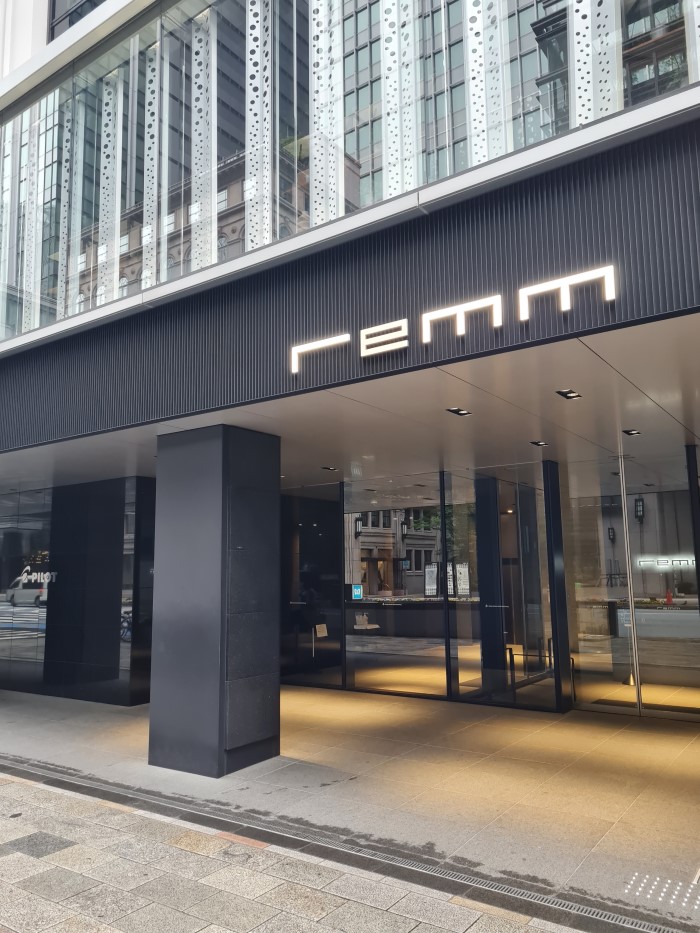 Table of contents
Having recently traveling around Japan and working my way around Tokyo, I found myself staying at the Remm Roppongi hotel. This can be a good chance for me to have some time to wander around the sites of Roppongi.
I ended up staying two nights in the twin room. Hopefully my review of the Remm Roppongi hotel will help you make your decision if this hotel is right for you.
Overview
Remm Roppongi is a delightful hotel in the heart of Tokyo. This can give a unique and memorable stay for singles and travelers who are couples.
This 4-star hotel, part of the reputable Hankyu Hanshin hotel group, guarantees quality service and comfort at a budget-friendly price with rooms starting at 26,600 yen.
Hotel staff are very friendly and available 24/7. They can also speak English so this is a plus!
Check-in starts at 2pm, and checkout time is at 11pm, providing flexibility for your travel plans.
How to Get to the Hotel
Reaching Remm Roppongi hotel is pretty simple - whether you're arriving from the airport or navigating Tokyo's efficient metro system. If you are traveling by train, then the hotel is just a few minutes walk away from Roppongi station.
The hotel is also easily accessible from both the Subway Oedo Line and Metro Hibiya Line, making it a convenient base for exploring the city.
When you are traing from Haneda Airport, a transfer at Tokyo Monorail Hamamatsucho Station to Toei Subway Oedo Line Daimon Station brings you within a minute's walk of the hotel.
Location
Location is everything, and this Roppongi hotel review wouldn't be complete without highlighting the incredible convenience offered by Remm Roppongi.
A short stroll away from the hotel, you'll find a plethora of Tokyo's iconic attractions.
Immerse yourself in the vibrant energy of Tokyo Midtown, just a four-minute walk away.
Continue your cultural exploration with an eight-minute walk to the National Art Center, Tokyo. Or indulge in retail therapy at Roppongi Hills, a mere nine-minute walk from the hotel.
Rooms
After a day spent adventuring in the city, your room at Remm Roppongi awaits as a haven of comfort and relaxation.
The economy double room, measuring a cozy 15.0 square meters, starts at 26,600 yen and is equipped with a shower.
If you desire a bit more space, consider opting for the twin room. Spanning 24.4 square meters, it features both a shower and a bathtub, and starts at 40,900 yen.
Regardless of your choice, each room comes with amenities designed to make your stay as comfortable as possible.
Expect to find towels, shampoo, conditioner, body soap, hand soap, nightwear, body wash towel, slippers, mineral water, and pillows in your room.
All rooms also include Wi-Fi and powerplugs and USB ports, ensuring you stay connected throughout your stay.
Accommodation tax
Since October 1 2021, along with your hotel room cost, you will also have to pay a "accommodation tax". This tax is from the local Tokyo Government and is mainly used for improving Tokyo city and make it more attractive for tourists!
The tax amount is based on per person per night and only applies to your room charge and not things like breakfast.
| Room cost | Tax amount |
| --- | --- |
| Less than 10,000 yen | Free |
| 10,000 or more but less than 15,000 yen | 100 yen |
| 15,000 yen or more | 200 yen |
Note: Usually the price will be inclusive of the accommodation tax.

So its best to check first.
Amenities
While Remm Roppongi may not offer a gym, spa, or parking, it does guarantee round-the-clock access to hotel staff ready to assist with your every need.
Despite its budget-friendly status, the hotel does not skimp on the essentials, ensuring a comfortable and convenient stay for every guest.
Things to do nearby
Roppongi is a pretty cool district to explore if you are ever in Tokyo. In Japan, Roppongi means six trees and relates to the six huge trees thats been in the area for 1660.
The district has a busy business area with big companies such as Google and Goldman Sachs. There is also a bustling shopping, dinning and art scene.
Roppongi Hills

Mori Art Museum

Tokyo City View Observation Deck

The National Art Center

Izumi Garden Gallery

Tokyo Midtown

Nogi Shrine

Roppongi Art Triangle: Explore the collaboration of three art museums, including the Mori Art Museum, the Suntory Museum of Art, and the National Art Center, Tokyo, offering a diverse range of artistic expressions.
Who should stay here?
Having stayed at this hotel for 2 nights in the twin room, I would say that this hotel would be more suitable for single travelers or couples thats on a budget.
The hotel is great if you just want a place to stay and have no frills. I would not recommend this hotel if you belong in the following category of tourists:
traveling in groups
have kids or pets
who need to have a gym or spa facilities
elderly travelers - the hotel does not have the best accessibility.
The twin room is quite spacious, but if you book the other room type - the double room, you would have to squeeze a bit.
The double room, although cheaper is pretty tight - and does not have a bathtub.
If you just need a place to sleep then I guess you can overlook the other drawbacks since the budget is quite good for Tokyo standards.
Tips and tricks for the best stay
If you have bought a JR rail pass, then you are out of luck. The closest station to the hotel is the Roppongi station, and they are served by two private lines: the Tokyo Metro Hibiya Line and the Toei Subway Oedo Line.

The hotel can do early check in - but you will have to pay around 1000 yen per hour early. For example if you want to check in at 12pm, then it will be around 2000 yen.

If you have arrived early and want to explore Roppongi, instead of lugging your baggage around Tokyo, you can ask the hotel to store your baggage. You can then pick it up when you check in.

As with most Remm hotels, there is a 7-11 convenience store on the ground floor.

If you need next amenities, just go to reception and ask the hotel staff - things such as shower caps are not provided
The not so good at staying at Remm Roppongi Tokyo
Although I found my stay to be ok, there are a lot of things that can be improved.
Like most of Remm hotels or hotels that are more geared towards the budget traveler, not a lot of amenities are available in the rooms. If you require something like shower-caps, you have to ask hotel staff.

The economy rooms are SMALL - 15 square meters and is pretty basic. Only comes with a shower and no bathtub. But if you only care about the budget then its not so bad I would guess.

The massage chair is great, but I ended up not using it - so it just takes up random space in the room.
Conclusion
Overall I found my stay at the Remm Roppongi hotel quite good. Although this is coming from a single traveler who has stayed there for 2 nights in one of the larger rooms.
If you are a family with kids and pets or elderly then I would recommend you consider this carefully.
The location of the hotel is very good - with only a minute walk from Roppongi Station. From here you can explore what the Roppongi district has to offer - such as Roppongi hills, The National Art Center and shopping and dining options in Tokyo Midtown.
There are some inconveniences such as no parking, gym or spa, and that the amenities are limited. But if you can look past those issues, this is a great hotel to stay and not too expensive for the location too!
See also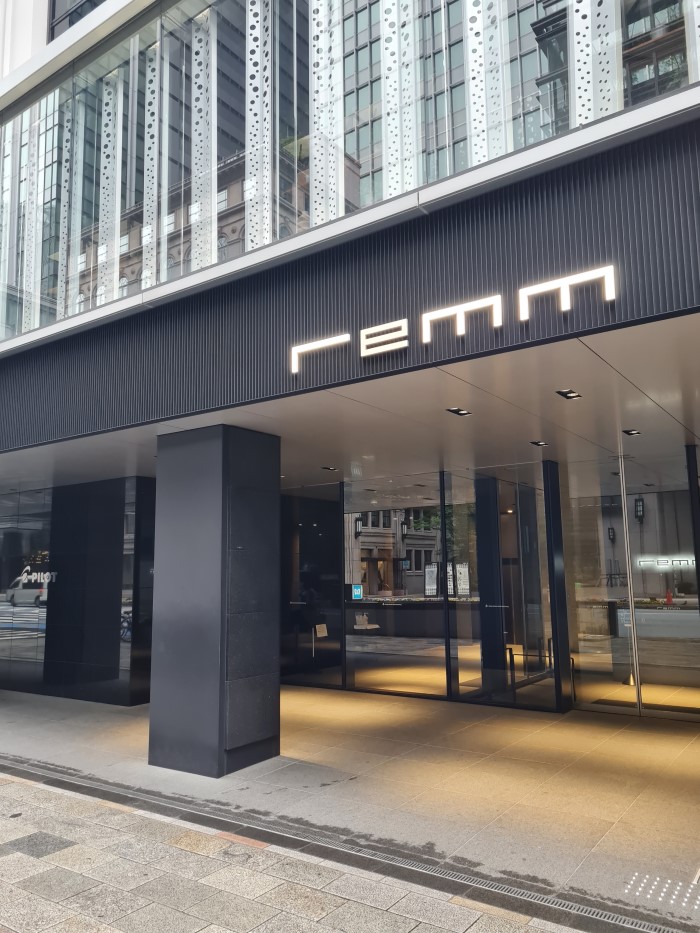 May 10, 2023
Discover the epitome of modern luxury and Japanese elegance at Remm Tokyo Kyobashi — an unforgettable hotel experience combining impeccable service and prime location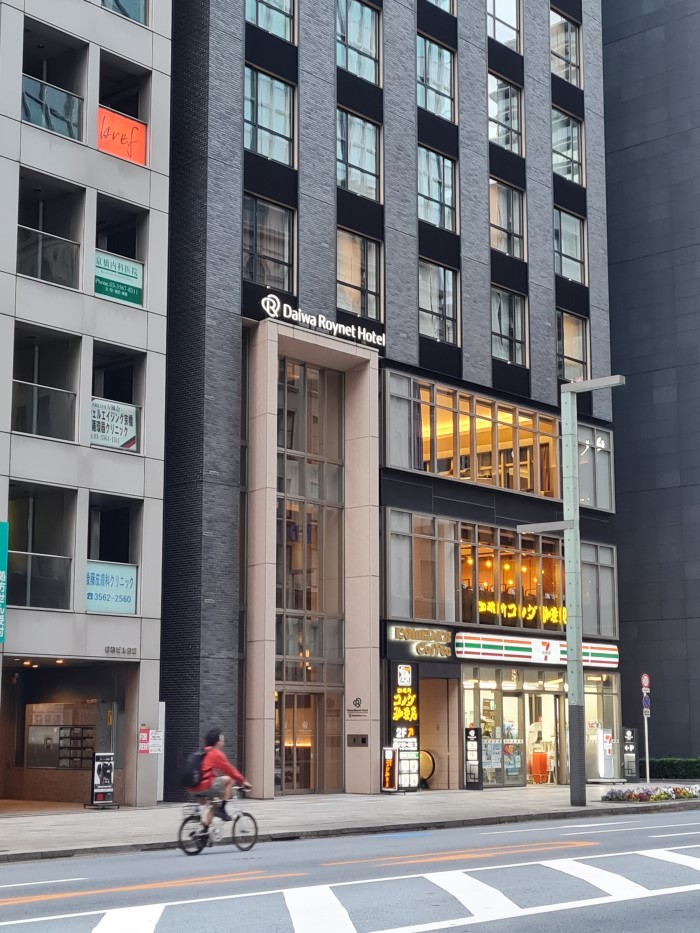 May 12, 2023
Dive into our captivating experience at the Daiwa Roynet Hotel Tokyo Kyobashi. Nestled in the heart of Tokyo, this hotel offers a harmonious blend of modern design, comfortable amenities, and traditional Japanese hospitality.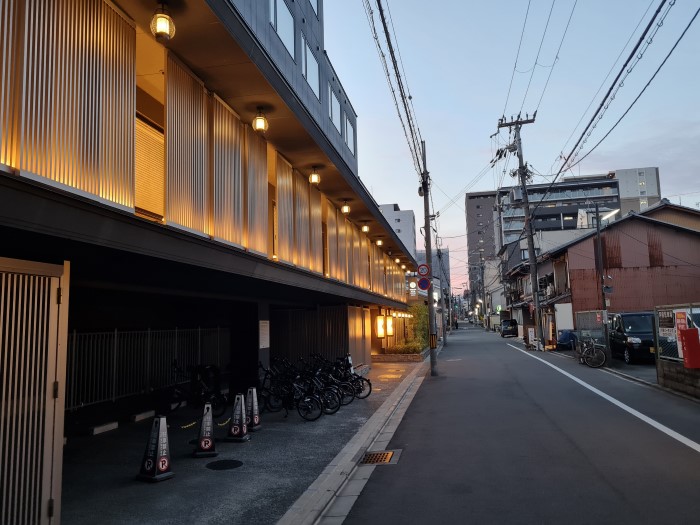 Apr 30, 2023
Experience Kyoto's timeless beauty at Oriental Hotel Kyoto Rokujo, where traditional hospitality and exquisite design blend seamlessly for an enchanting retreat
About me
Hi there, I am James and I love exploring countries like Japan, Vietnam, and Singapore.
My blog focuses on budget travel and offers tips on how to save money while still having a great experience. I share honest reviews of hotels and restaurants, and my travel guides are designed to inspire others to embark on their own adventures.