Remm Hibiya Tokyo Hotel - Review
Experience Tokyo from the heart of the city at Remm Hibiya Hotel. Our review covers everything from room options and amenities to nearby attractions, ensuring your stay in Japan's bustling capital is unforgettable.
May 17, 2023 | Read time 7 minutes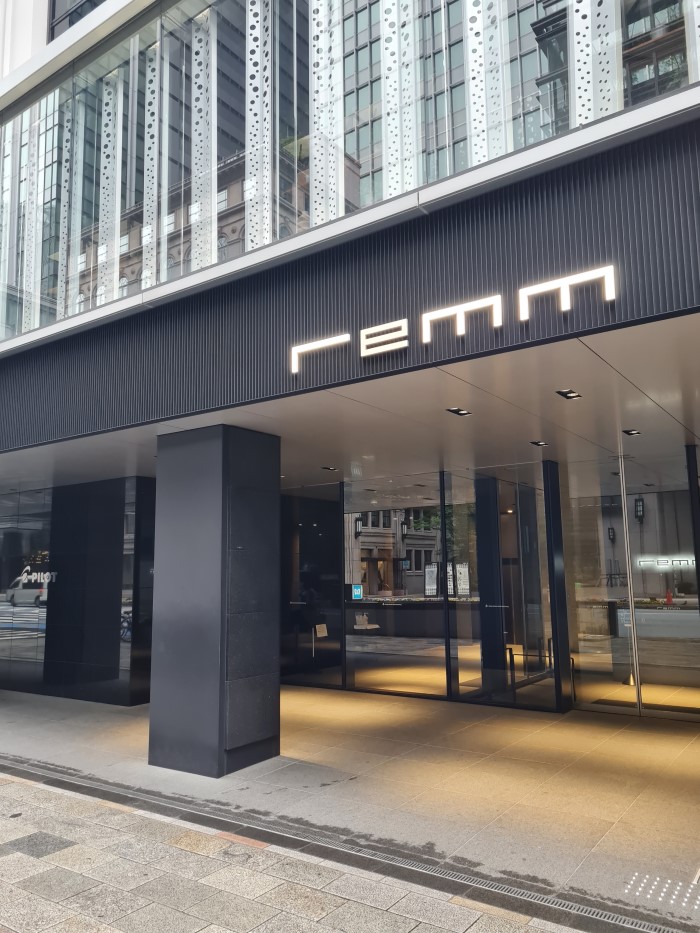 Table of contents
Having recently traveled to Tokyo, Japan I was looking for a budget friendly hotel that has good location as well.
I came across the Remm Hibiya Hotel and stayed there for 1 night. Hopefully this review will help you decide if the hotel is for you!
Overview of the Hotel
When considering a visit to Tokyo, this Remm Hibiya hotel could be a good choice for travellers who just want a shut-eye.
The Remm Hibiya hotel, a trendy and comfortable retreat nestled in the bustling heart of Tokyo, seamlessly fuses modern design with warm hospitality, creating an ambiance that allows guests to unwind.
Here, convenience and comfort coexist, making the hotel an appealing choice for both business and leisure travelers.
Check in times for the hotel is 2pm and check out time is at 12pm. The hotel staff can speak English and available to help you 24/7.
Location and How to Get There
Located at 1-2-1 Yuraku-cho, Chiyoda-ku, Tokyo, with a ZIP Code of 100-0006, the Remm Hibiya hotel's prime location that allows you to navigate Tokyo city with ease.
If you're traveling via the JR line, you'll find the hotel merely four minutes from the Hibiya Exit, Yurakucho Station.
Those preferring the subway will find it an effortless walk from several major Tokyo Metro Lines, such as Chiyoda, Hibiya, and Marunouchi/Ginza.
If you're arriving from Haneda Airport, a taxi or airport limousine bus will get you to the hotel in roughly 40 minutes, creating a stress-free commute.
Rooms
Accommodations at Remm Hibiya vary to meet every guest's needs.
Economy double rooms, outfitted with a shower, cater to solo travelers or couples, while twin rooms offer more space and feature a bathtub for extra relaxation.
The Remm Hibiya hotel does have an exclusive Ladies Floors and Rooms at select locations. Generally good if you want that extra security.
Amenities
Although the hotel lacks parking, you won't miss it with the convenience of the location.
Aside from the cozy rooms, you'll find a world of conveniences just a few steps from the hotel. Indulge in a sweet roll and rice ball from one of the two nearby convenience stores, or grab a cup of coffee at Starbucks, all within a 3-minute walk.
Accommodation tax
Since October 1 2021, along with your hotel room cost, you will also have to pay a "accommodation tax". This tax is from the local Tokyo Government and is mainly used for improving Tokyo city and make it more attractive for tourists!
The tax amount is based on per person per night and only applies to your room charge and not things like breakfast.
| Room cost | Tax amount |
| --- | --- |
| Less than 10,000 yen | Free |
| 10,000 or more but less than 15,000 yen | 100 yen |
| 15,000 yen or more | 200 yen |
Note: Usually the price will be inclusive of the accommodation tax.

So its best to check first.
Things to Do Nearby
Delve into the vibrant life surrounding Remm Hibiya. This Hibiya hotel review wouldn't be complete without highlighting some must-visit spots.
Sample the eclectic food scene, tour historic sites, or shop for unique Japanese souvenirs nearby. Known for its shopping and culinary delights, the Ginza district is within a comfortable walking distance.
Also, for tech enthusiasts, the world's largest electronics store, Yodobashi Akiba, is just a short journey away in Akihabara. This city never sleeps, and the same can be said for the area surrounding Remm Hibiya.
Who should stay here?
Having stayed at this hotel for 1 nights in the twin room, I recon the hotel is for travelers who are just looking for a good night sleep and within good location and budget.
The hotel is also female friendly - providing one whole floor and rooms for just female guests. This adds an extra feeling of safeness I guess.
If you are traveling with kids or pets - I would reconsider.
The twin room is quite spacious, but if you book the other room type - the double room, you would have to squeeze a bit.
The double room, although cheaper is pretty tight - and does not have a bathtub.
Tips and tricks for the best stay
Don't bother using the hotel's laundry service - you can save more money by using the coin operated laundromat or go to nearby laundromats. The closest that I found was: La Huaran GINZA EAST Shintomichomise Coin Laundry. You can get there by just walking to Hibiya Station and taking the Hibiya Line.
I would prefer to book the twin room if you are a couple or small family. The other room, economy double, is too small for a group
The not so good at staying at Remm Hibiya Tokyo Hotel
Generally, the stay at this hotel suited my needs - I just need a comfortable place to sleep and a location so that I can explore more of Tokyo, it may not be suitable for you.
Some of the negatives includes:
The room amenities are no-frills. If you want extra amenities such as shower caps - you will have to go to front reception and ask the staff. They do speak English so thats a bonus.
The massage chair that they have in the rooms just takes up space. I did not ended up using it.
The elevator is quite small so travelers will large luggages will struggle.
If you are not staying in the twin but the double economy, then room size could be an issue. The economy double is only 15 square meter and does not have a bath tub.
There is no parking, gym or spa on the hotel.
Final thoughts
All things considered, Remm Hibiya offers a remarkable stay for travelers seeking to immerse themselves in Tokyo's urban culture.
The rooms are comfortable, strategic location, and immediate access to the city's numerous attractions, this hotel promises an unforgettable Tokyo experience.
There are some drawbacks though - the amenities are bare bones and if you need more then you have to contact the hotel staff, there is no parking and gym and that the rooms can be crowed if you go with a large group.
See also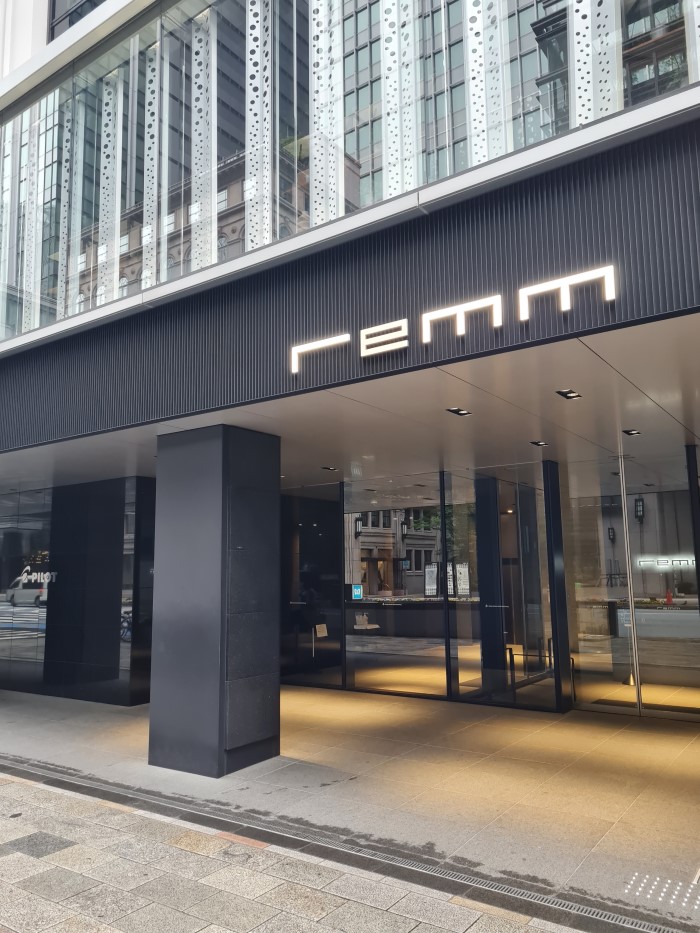 May 16, 2023
Discover the perfect blend of modern comfort and vibrant location at Remm Roppongi Tokyo through our comprehensive hotel review.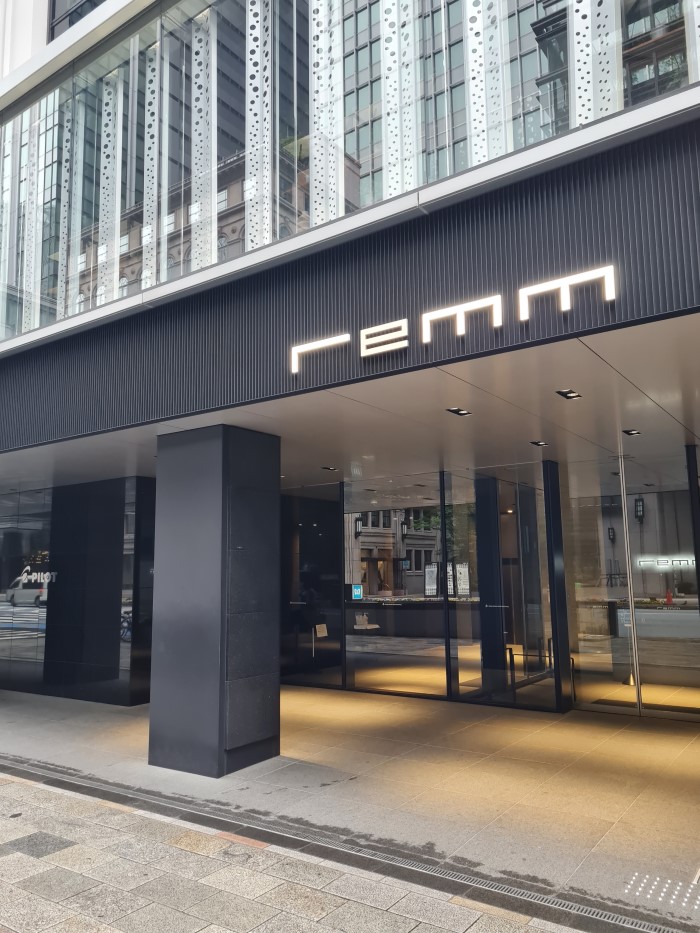 May 10, 2023
Discover the epitome of modern luxury and Japanese elegance at Remm Tokyo Kyobashi — an unforgettable hotel experience combining impeccable service and prime location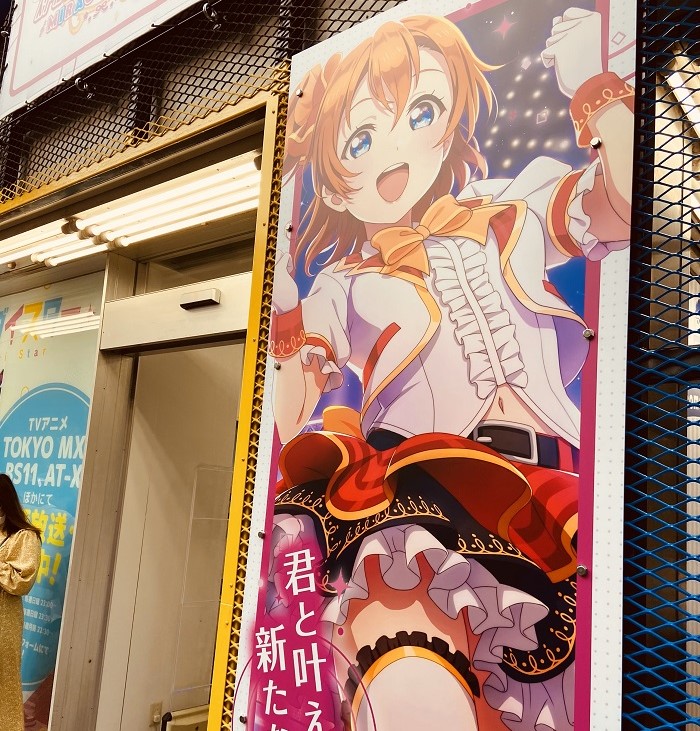 May 17, 2023
Discover the bustling heart of Tokyo with our in-depth Remm Akihabara hotel review. Find out why this hotel, boasting cozy rooms, top-notch amenities, and direct connection to transportation hubs, is a perfect haven amidst the vibrant Akihabara district.
About me
Hi there, I am James and I love exploring countries like Japan, Vietnam, and Singapore.
My blog focuses on budget travel and offers tips on how to save money while still having a great experience. I share honest reviews of hotels and restaurants, and my travel guides are designed to inspire others to embark on their own adventures.