Where to leave luggage in Osaka?
Tips on where to store your luggage when you arrive in Osaka
Jun 8, 2023 | Read time 12 minutes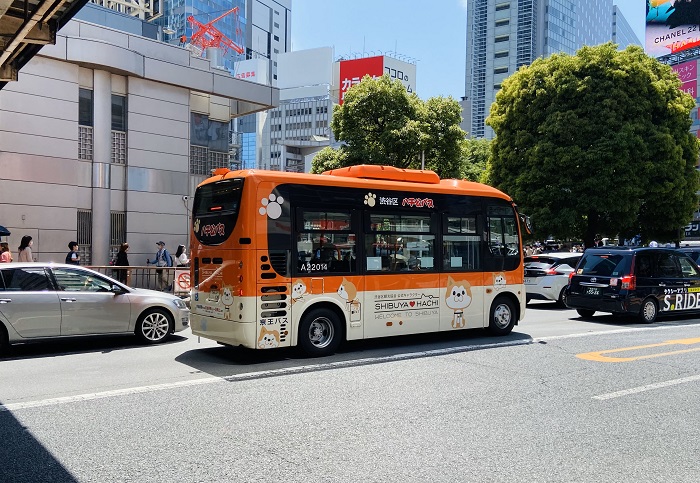 Table of contents
Introduction
One of the first things that I do when arriving at Osaka is to find where I can store my luggage. The last thing you want to do when exploring the sites of Osaka is lugging around heavy bags - especially up temples and Osaka Castle!
There are a variety options for you to store your luggage or bags - this ranges from Osaka station, Shin-Osaka Station, Osaka-Namba Stations, Umeda Stations, Kansai International Airport, and Tourist Information Centers!
In this blog post, we will guide you through the top locations to store your luggage, including lockers at Osaka Station and other strategic spots throughout the city.
Osaka Station Lockers
Luckily Osaka Station provides an range variety of lockers to store your luggage.
Now you need to go to the 1st or 3rd floors of the station - personally I would go with the 1st floor since its easier to get in and out (no lugging around elevators).
Prices range from 300 to 700 yen, depending on the size of the locker (2023 prices).
Simply follow the signs and instructions on the touch screen control panel, choose your locker, pay with cash or an IC card, and retrieve a receipt or a baggage removal ticket.
Usually, the lockers are located near ticket gates. Other places include the Central Concourse, Hotel Granvia, Sakurabashi Gate, South Gate, Midosuji Gate, JR Bus Terminal, and Bridge Gate.
Locker Sizes and Prices:
Lockers at Osaka Station come in three sizes: small, medium, and large.
The prices for each size are as follows:
Small locker: 300 yen
Medium locker: 500 yen
Large locker: 700 yen
Locker Locations
Osaka Station provides lockers in various locations within the station building. Here are some key areas where you can find lockers:
Central Concourse: This is pretty much the area with largest number of lockers. To get here, just go straight from the Central Ticket Gates. The lockers are situated directly across from the ticket gates and behind the ticket office.

Hotel Granvia: There are a bunch of lockers just outside of Hotel Granvia's Café Ripple (on the southern end of the Central Concourse).

Sakurabashi Gate: Lockers a located across this Sakurabashi Gate.

South Gate: Across the South Gate there are lockers.

Midosuji Gate: If you go out near the Midosuji North Gate, lockers located in the top right corner of the building.

JR Bus Terminal: To get to the lockers here, exit the north side of the Central Concourse to find lockers near the JR Bus Terminal. A small number of lockers can be found on the left-hand side.

Bridge Gate: On the 3rd floor of Osaka Station, you'll find lockers near the Bridge Gate. To access them, head toward the north side of the building and pass the Osaka Station City Information Center. Turn right, and the lockers will be located around the corner, across from the Lucua shopping center.
Using the Lockers
Now how would you operate these lockers? Its pretty simple and the machines have English options available.
Generally, you just do the following:
Find an empty locker - usually will have a green tab on the lock. Lockers come in several sizes: small, medium and large.

Place your luggage - put your luggage inside the locker and pull down the locker tab to ensure it shows red.

Payment - go through the prompts to pay for usage. You can pay for the locker using either cash or an IC card. If paying with cash, insert coins or a 1000 yen note into the coin slot. The machines will have English translations so its pretty much straight forward. Make sure you keep the receipt.

Retrieving your luggage: Keep the receipt or baggage removal ticket provided by the machine. When you return to collect your belongings, use the receipt or ticket as your key to open the locker.
Tip: Use baggage rooms

If your luggage is too bulky for a locker or you're unable to find an available locker, Osaka Station provides a baggage room.

It is located close to the north side of the Central Concourse, between the Nippon Travel Agency and the 7-Eleven/Heart-in convenience store.

The baggage room opens at 10:00 am and closes promptly at 7:00 pm. The fee for storing one piece of luggage per day is 700 yen.
Umeda Stations
Umeda is another bustling area in Osaka, home to various train and subway stations with the main big ones are Hankyu and Hanshin Umeda stations.
You can find lockers in the following stations in Umeda:
Hankyu,
Hanshin,
Umeda Subway Station,
Higashi Umeda Subway Station,
Nishi-Umeda Station,
Kitashinchi Station.
Generally the lockers are placed near the ticket gates.
Osaka-Namba Stations
Osaka-Namba is a complex network of six stations, and due to its proximity to major train lines, you might find yourself here during your visit.
Lockers are available at Osaka Namba Station (Kintetsu and Hanshin), with approximately 180 lockers at the east gates and 35 lockers at the west gates.
Moreover, the Namba City shopping mall offers additional lockers, and you can also utilize the manned storage area on the B2 level for extra convenience.
Kansai International Airport
If you're arriving at or departing from Kansai International Airport, you'll find multiple options for storing your luggage.
Lockers are available in both Terminal 1 and Terminal 2, with prices varying based on size and time.
Additionally, the airport offers luggage storage services operated by JAL ABC and Kansai Airport Baggage Service, where you can securely store your bags for a fee.
Luggage delivery services are also available at the airport, making it convenient to send your luggage to your hotel or another destination.
Leave luggage at your hotel
This is my prefered option to store luggage if you have booked a hotel near by. Usually most hotels can keep your luggage for you for free (until you check out)!
Even if you arrived early before check in times, hotels are able to take your luggage until you check in.
Just make sure that you keep the receipt so that when it comes to picking up the luggage, they can grab it from the storage quicker.
Luggage Storage Services
There are also dedicated luggage storage services available in Osaka.
Companies like Yamato Transport and Ecbo Cloak provide convenient storage options at various locations throughout the city. You can find these services at train stations, shopping malls, and other popular areas.
They usually charge a fee based on the duration and size of your luggage.
Tourist Information Centers
Osaka has several tourist information centers that may offer luggage storage facilities. These centers are often located near major tourist attractions and can provide assistance with storing your luggage safely.
Osaka Visitor Information Center (Located in JR Osaka Station) Address: 3F, JR Osaka Station (Central North Gate), 3-1-1 Umeda, Kita-ku, Osaka

Osaka Visitor Information Center (Located in Namba) Address: 1F, Nankai Namba Station, 4-1-55 Namba, Chuo-ku, Osaka

Osaka Tourist Information Center (Located in Shinsaibashi) Address: 1F, OCAT Building, 1-4-1 Minatomachi, Naniwa-ku, Osaka

Osaka City Information Centers (Multiple locations):
Address 1: 1F, Ekimae Chika Ishin Bldg., 3-1-1 Umeda, Kita-ku, Osaka (Inside JR Osaka Station, Sakurabashi Exit) Address 2: 1F, Senba Center Building, 3-4-5 Minamisenba, Chuo-ku, Osaka Address 3: 1F, Cosmosquare Building, 5-1-60 Nanko-Kita, Suminoe-ku, Osaka
Shin-Osaka Station
At Shin-Osaka Station, you can find coin lockers for storing your luggage. Here are the locker locations within the station:
Shin-Osaka Station West Exit: As you exit the station from the west side, you will find a row of lockers near the entrance. These lockers are conveniently located for easy access.

Shin-Osaka Station Central Exit: When you exit the station from the central exit, you will come across a set of lockers on the ground floor. These lockers are close to the central ticket gates.

Shin-Osaka Station East Exit: As you exit from the east side of the station, you will find lockers available near the entrance. These lockers are situated close to the east ticket gates.
Tip: Osaka station and Shin-Osaka station are different

Osaka Station and Shin-Osaka Station are two major railway stations in Osaka, Japan, and they serve different purposes and train lines.

Osaka Station is located in the Umeda district while Shin-Osaka Station is situated in the Yodogawa ward, slightly outside the city center.

Osaka station is for local trains and subways (R West, including the Osaka Loop Line, JR Kyoto Line, JR Kobe Line, and others). As for Shin-Osaka its mostly for regional travel with the bullet trains.

Traveling to Kansai International Airport: If you are traveling to or from Kansai International Airport, it is worth noting that Osaka Station offers direct access to the airport via the JR West Haruka limited express train. You will need to transfer if you are going with Shin-Osaka station.
Conclusion
Overall, when you are in Osaka, there are multiple places where you can store your luggage.
This ranges from lockers at Osaka Station, Shin-Osaka stations, Umeda stations, Osaka-Namba Stations to Ecbo app-connected locations and services at Kansai International Airport, you can choose the option that best suits your needs.
A general rule of thumb is that the lockers are usually placed near the exit or entrance of the train/ subway lines.
If you have arrived from the airport - Kansai Internation Airport, there are multiple lockers in both Terminal 1 and Terminal 2!
Personally, if you are staying at a hotel thats near your hop-off point then this is my preferred option! It is usually free and you do not have to worry about remembering the location of the locker and if its going to be safe or not!
See also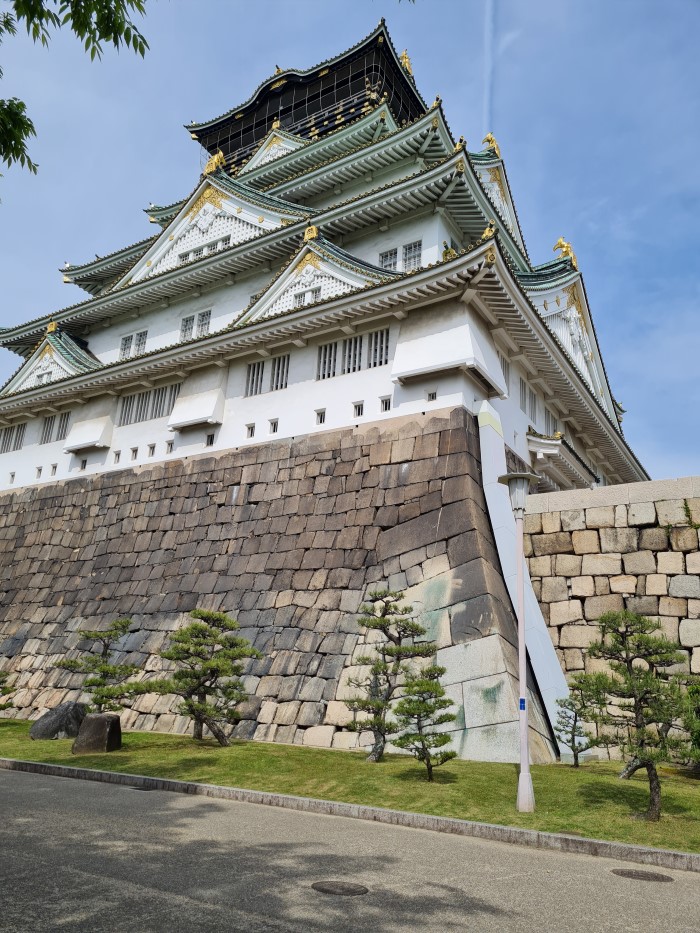 Jun 5, 2023
10 places to discover the most captivating spots to witness the vibrant hues of autumn leaves in Osaka.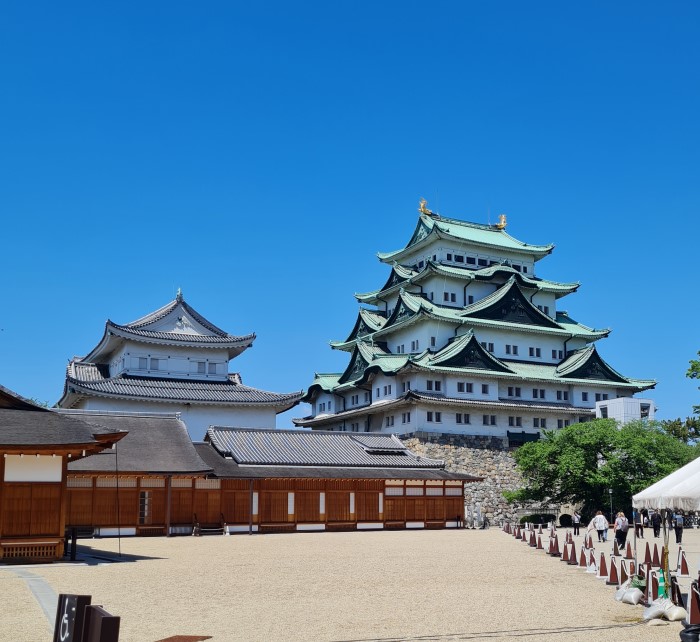 May 19, 2023
Discover the exceptional Remm Shin Osaka in our comprehensive hotel review. Learn about its prime location, cozy accommodations, amenities, and explore the exciting attractions nearby in the heart of Osaka.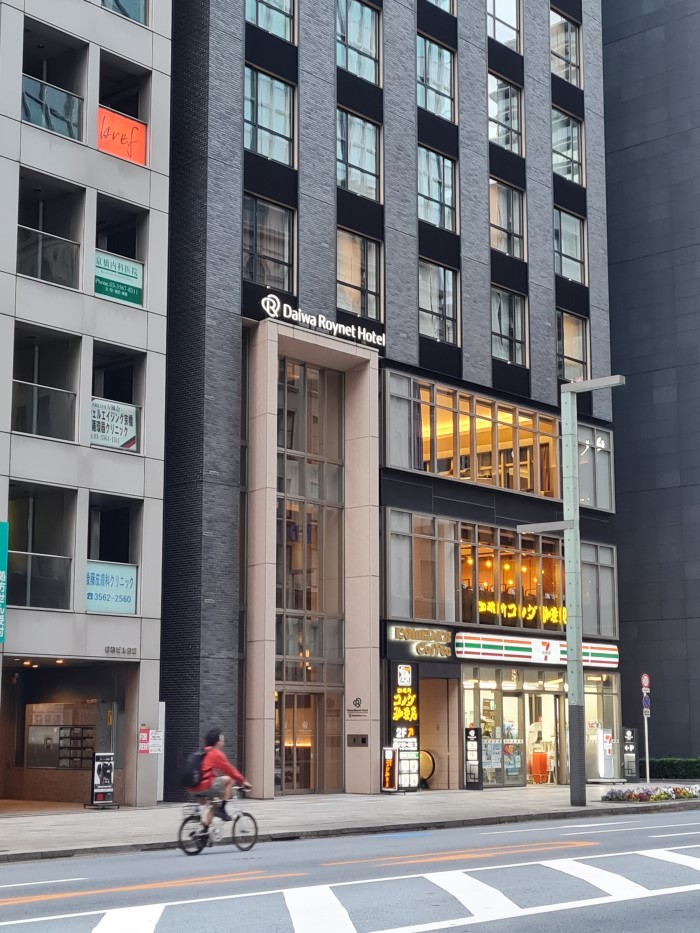 May 12, 2023
Dive into our captivating experience at the Daiwa Roynet Hotel Tokyo Kyobashi. Nestled in the heart of Tokyo, this hotel offers a harmonious blend of modern design, comfortable amenities, and traditional Japanese hospitality.
About me
Hi there, I am James and I love exploring countries like Japan, Vietnam, and Singapore.
My blog focuses on budget travel and offers tips on how to save money while still having a great experience. I share honest reviews of hotels and restaurants, and my travel guides are designed to inspire others to embark on their own adventures.